The look and feel of your website is the very first impression a customer has upon reaching your homepage – are you comfortable with what they see?
Creative website enhancements may sound daunting, but whether you're an e-commerce brand with an extensive website, or a local B2B company with a website that serves your customer's basic needs, a website redesign project needs a cohesive plan in order to reach your company's marketing and sales initiatives.
13 User Experience Tactics to Make Your Website More Engaging
We've developed a list of 13 tactics that can make your website look like a million bucks, regardless of the industry. Your website should look professional and savvy at the same time, with features and tools that increase that "wow-factor" your brand is looking for. This can be done through better imagery, engaging video, cutting-edge storytelling techniques, and visually engaging design.
1. Interactive Infographics:
Let Your Readers Explore On Their Own
Create interactive infographics to visually explain complex ideas or processes to educate potential customers. Everywhere you look online, infographics can be seen created by companies in all ranges of industries – for good reason. Easily digestible infographics can help explain your brand message, aid in information retention, create higher click-through rates, and are more pleasing to the eye than scrolling through plain text. All these reasons can pack a powerful punch to enhance your website's user experience.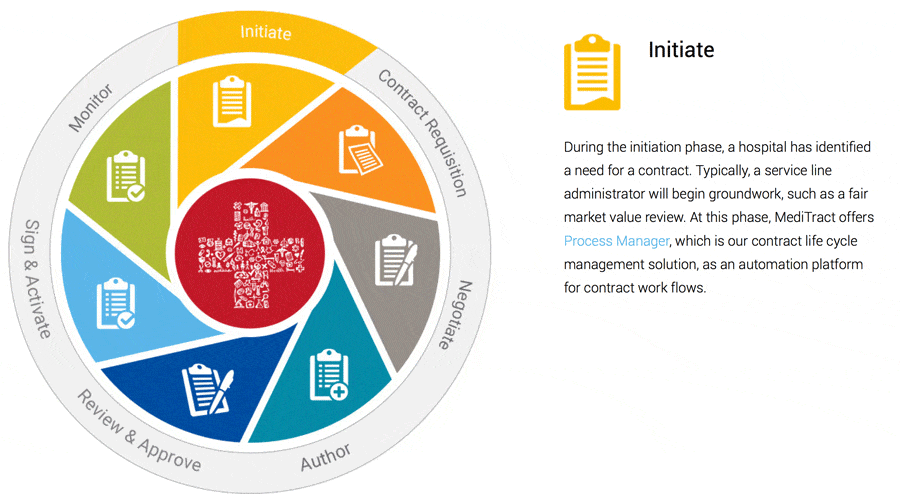 2. Parallax Storytelling:
Use Cutting-Edge Infographics To Visually Tell Engaging Stories
Parallax storytelling has become a rising trend in website design and user experience, as the effects allow businesses to tell their stories in a non-traditional way by combining text and imagery to engage their customers. Parallax storytelling, or parallax scrolling, uses infographics to move visual elements on a webpage at various alternating rates so that when a user scrolls down the page, the infographic creates movement and gives the effect of animation. This is a powerful method of storytelling because users can see a branded story or series of messages unfold in front of them as they head deeper into the page's content.
Visuals are the most effective way to get in the mind of your website visitors – a whopping 90% of information transmitted to our brain is visual, according to the Visual Teaching Alliance. By integrating your brand story or learning points into a visual presentation on your homepage – the first online interaction your customers have with you – site visitors are left with an impactful message that can result in increased brand recognition.
Click here to experience parallax storytelling.
Parallax storytelling allows for easy navigation with a seamless flow of content on a single page, good integration of content and visuals that creates high engagement, and makes for an effective use of space. The ease of navigation combined with content and design can lead to a better, more positive user experience.
3. Well-Designed Navigation: Create a Bold, Organized Drop-Down Menu
The dropdown menu on a website's navigation bar may often be seen as an afterthought in the website design process, but this high traffic area on your website should not be ignored – a little design work can go a long way to improve navigation and the average time users spend on your site.
Avoid a bland navigation bar by making good use of a well-designed dropdown menu with simple, yet useful imagery to reduce visual overload and organize multiple navigation options in a clear and concise way. Be sure to balance out text with a call-to-action or engaging image against a simple menu background.
4. Video Backgrounds: Killer Ambiance Sets the Stage for Customer Engagement
Auto-playing video background on your homepage is a great way to instantly connect the user to your brand in an impactful way and to stand out against run-of-the-mill, static websites. If used with the right video content for your brand, this element creates a sophisticated yet humanistic look to your website, and once again visually appeals to a potential customer's user experience.
A background video can be a subtle experience, simply adding to the ambiance and visual experience of the site, or it can be used to directly demonstrate brand messaging to tell a story. Sprinkling in impactful sentences in the homepage content, layered on top of the video, can also guide users through the video experience to give context and meaning to visuals.
5. Animated Storytelling:
Dazzle Potential Customers with Branded Personality Via a Company Overview Video
Create short, professional, and scripted company overview videos to appeal to prospects and investors alike who frequent your website, or are arriving for the first time.
Our style recommendations include interview-style storytelling or animated motion graphics-style storytelling (this reflects the style of parallax content). Incorporating storytelling methods like parallax content from key areas on your site into your video strategy establishes a common theme – brand consistency is instantaneously created across your site.
Click here to watch one company's take on animated storytelling that effectively shares its brand message.
Click here to watch an engaging corporate video in a live-action interview style.
Establishing online brand consistency through video conveys your brand message, theme, or story to users without the need for in-depth reading, which according to most industry statistics and typical on-site analytics (such as average time spent on a web page), is not something the average user has the attention span for – your users are more likely to become leads from a video opposed to paragraphs of text.
6. Video Testimonials:
Let Your Customers Do the Talking
Do you have customer testimonials on your website? You should be doing more than just putting a face to a written testimonial. Create a series of high-quality, believable video testimonials with your happiest clients or customers and feature them throughout your website – not just on your testimonial page – to establish patient trust. Think about putting a video testimonial on a landing page or near a Call-To-Action to easily gauge the lead-generating power of your testimonials.
RUNNER Tip:
"
Videos should play in screen-size appropriate lightboxes to enhance, not interrupt, the viewing experience and focus.
"
7. Enhanced Event Listings and Event Calls-to-Action:
Establish Industry Relevancy
Make sure your prospects and investors know how relevant your brand is to them within your targeted niche or industry. Maximize your event budget by featuring upcoming events on high-traffic pages instead of burying them on an internal page dedicated to events only.
Pair your event listing with an actionable header and a brief explanation about what attendees can expect. When your site users know exactly what they'll get out of attending your event, those who qualify are more likely to convert.
RUNNER Tip:
"
Your homepage is a good place to start for incorporating event listings into high-traffic areas across your site.
"
8. Encourage Ongoing Interactions:
Let Them Stay In Touch Through Middle-Funnel Marketing Tactics
Roll out the welcome mat and encourage your prospects to stay in touch. Even if they're not quite ready to make a purchase, the pleasant experience of quality-designed website forms and thoughtful messaging will further nurture users through the marketing funnel.
We recommend strategically designed points of interaction throughout all stages of the marketing funnel, but it is especially crucial as a middle-funnel marketing tactic to engage with site users not yet ready to take any big purchasing steps with your brand.
9. Blog Cards:
Add More Visual Appeal to Your Content
Your blog is a crucial aspect of all stages of the marketing funnel and your overall digital content strategy. (Learn about the marketing funnel and why RUNNER stands behind the inbound methodology.) Therefore, the visual appeal of your blog design and layout should be a top priority in a website redesign.
Dress up your content and increase visual appeal by using a branded, unique image with your logo as the featured image for each blog post, appropriately called "blog cards." Incorporating blog cards on your company blog is yet another chance to visually engage with your users to nurture them through the marketing funnel.
Blog cards we designed for our client, an orthopedic surgery center, on their Back Pain Blog.
Blog cards are especially critical to a business's digital marketing strategy because of the shareability and reach of blog posts. Social channels are key to getting your branded content out there to brand evangelists and new prospects. Imagine if a potential customer saw your blog post on Twitter based on who they follow, but had no idea who was behind the content until they clicked through to read the entire article? Don't miss out on an easy opportunity to get more eyes on your brand and increase recognition.
10. Better White Paper Design:
Dress Up Your Downloadable Content
Your whitepapers don't have to be so vanilla. A redesigned whitepaper with more color, images, and whitespace can increase the chances the reader will retain the information and have a favorable memory of your brand.
Paying special attention to your white paper designs is especially crucial to pushing middle-of-the-funnel leads further down the marketing funnel towards the decision stage. Simple tweaks can make a big impact on leads that aren't quite ready to make a purchase decision.
11. Rich Footer Content:
Don't Leave Site Visitors Hanging. Give Them Answers & A Clear Path Of Action
Don't think of your footer as just a place to put your logo and copyright line. You should think of your footer as the final, lasting impression a user has before leaving your site. Great-looking footers contribute to the appeal of a website and have the potential to take the site up a notch with engaging, well-designed content. It also gives your users answers that the navigation bar might not easily show, with a clear path to interior pages.
12. Humanize Your Brand:
Bring Your Company Leaders Into the Spotlight in a Unique, Engaging Way
Getting new team headshots is a relatively simple way to add a better aesthetic to your About Us and Bio pages. New team headshots should be taken in believable environments with great lighting, uniform sizing, and a little extra room for formatting flexibility in the future. Realistic, lively backgrounds are currently in style, but a green screen version is also recommended for future flexibility.
Your company headshots may seem like a trivial area to direct your design attention to, but this might be the only humanizing point of engagement a user has with your brand when visiting your website – you don't want to give off the wrong vibe. Stiff, unwelcoming or unflattering pictures of your brand's leadership team are not appealing to anyone.
Pivotal's leadership team snapshots showcase a professional yet approachable and trustworthy vibe with a casual, blurred background and warm lighting.
13. Pay Special Attention to Color Flow
: One of the Biggest Aids to a High-Performing Website
Color captures your website visitor's attention, enhances user experience and engagement, and helps with the retention of information – all of which can lead to increased lead generation and sales growth.
The importance of color recognition with brands and their logos is a widely known phenomenon, but it should also extend to your website design efforts. Color has been proven to increase comprehension of information as much as 73%, according to a recent Loyola College marketing study. Even more impressive is its ability to capture attention. Color increases user attention span and recall by a remarkable 82%. This means the more visually pleasing your website is to your users, the higher their recognition and knowledge of your brand will be.
With numbers like that, can imagine what your online sales growth could look like if you prioritize your website's color usage strategy?
Color usage on our client Meditract's homepage after undergoing a RUNNER-led website redesign.
The above homepage utilizes several color schemes that work together to create a unique user experience. View the full website here.
Other Creative Ideas…
Other creative ideas are necessary as well and can make all the difference to the success of your website. Include other creative initiatives into your website redesign like better-looking navigation systems, better fonts, strategically redesigned interior page templates, custom changes like icons or Calls-To-Action, and more legible content for contemporary, engaging, and user-friendly website design.
Ultimately, design should not be overlooked when it comes to increasing your online sales growth through website traffic, lead generation, or lead quality. Seemingly small changes can go a long way in creating a positive user experience, so whether you have a hefty budget or a limited one, this list of tactics can be integrated into a cohesive web redesign project that will garner a tangible ROI.
Your website is the number one extension of your brand online – don't let something as preventable as poor website design impede your business potential and growth goals.