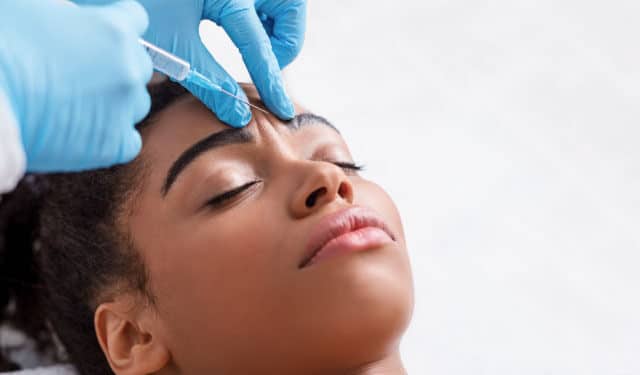 2021 will be a year of growth for aesthetic practices and med spas. While 2020 was a year of transition and transformation, growth-minded practices have an opportunity in the year ahead. Do you have an aesthetic practice marketing plan for 2021?
This article explores 10 marketing strategies that will grow your practice. These strategies provide a solid foundation for acquiring more new patients and driving repeat revenue from existing patients.
1. Invest in Your Aesthetic Practice Brand
It's never been more important to invest in your brand. Establishing awareness and authority for your practice name, the reputation of your physicians and nurses. 
This is particularly important for aesthetic practices, where your brand is more visible and where brand affiliation is more important. Think of brand affiliation as the "club" that someone joins when they become a patient of your practice. That choice says something about their tastes, and you want them to choose you. Design, photography, copy are all important signals of brand affiliation. These are an essential part of your aesthetic practice marketing plan.
2. Buy Search Engine Ads
Search engine advertising should still be the foundation of your aesthetic practice marketing efforts because it targets those who are in-market and actively searching for the treatments you provide. Make sure that you have the proper tracking setup so you can understand exactly which search terms are driving leads and patients. 
3. Run Paid Social Ads 
Paid social advertising, most notably, Facebook and Instagram, are just as important as your search engine advertising spend. They allow you to be targeted to a geographic area for people who are willing to come in for treatments. 
Your ads must be visual, but make sure you're working with an agency that understands Facebook's guidelines for aesthetics practices and med spas so you don't risk getting your ads disapproved.
4. Launch Patient Re-Engagement Campaigns
The easiest path to growing revenue for your aesthetic practice is in reaching out to existing patients to drive additional treatments. The following re-engagement campaigns should be a cornerstone of your aesthetic practice marketing strategy:
Long-term email and SMS nurturing campaigns, often triggered based on time in-between procedures.
One-time email and SMS campaigns around offers or key moments-in-time.
Paid advertising campaigns targeting ONLY existing patients
These campaigns are worth their weight in gold, and ensure you're maximizing revenue for patients that you've already worked hard to maintain loyalty.
5. Prepare Your Practice Site: May 2021 Google Update
It's not often we get advanced warning of a Google algorithm update. That's why you should pay attention to the confirmed Google Page Experience Update happening in May 2021. This is a major algorithm update that will focus on the user experience of your website using Google's "Core Web Vitals" signals. It includes 3 primary dimensions:
Largest Contentful Paint (LCP) – how long it takes the largest element of your page to load.
First Input Delay (FID) – how long does it take for a user to be able to scroll and click.
Cumulative Layout Shift (CLS) – how stable is the page layout when loading.
Aesthetic practices are particularly at risk in this update due to the large amount of photography and big images used throughout many practice sites. You must do everything possible to optimize your site and create a SEO-friendly approach to website design & development.
6. Create an Organic Social Media Strategy
With the right content, aesthetic practices can build up significant reach and engagement organically through social platforms like Instagram or Youtube. But there are a few important things to keep in mind.
Create quality content
As frequently as you're able
Do both consistently, for an extended time
Success will not happen overnight, but investing the time and effort into organic content can pay in dividends in the long run. It also gives you leverage, as you can use the top performing organic content across your aesthetic practice marketing campaigns.
7. Rethink Your Call-To-Action
It's no longer an option to rely only on contact us forms and phone calls. Many aesthetic marketing procedures are heavily researched, or patients window-shop before and after photo galleries, hesitant to commit to a procedure because they're left with too many questions.
In order to convert as many of these site visitors into leads, you need to provide alternative forms of lead generation. Strategies like chat, SMS and exit-intent popups are great ways to ensure you're capturing as many potential leads as possible. We call this practice conversion rate optimization, or CRO for short.
8. Partner With Influencers
Influencer marketing is becoming a key channel for aesthetic practices that are looking to grow. They can be executed for low cost and the content created from the partnerships can be repurposed across digital marketing channels.
9. Explore New Social Platforms
While Facebook, Instagram and Youtube offer the broadest reach, newer social platforms like TikTok and Snapchat represent opportunities to gain visibility in platforms that aren't saturated by competitors. Aesthetic practices that are forward-thinking enough to embrace these new channels will reap the rewards.
10. Sell Aesthetic Products Online
Lastly, as more aesthetic practices sell products or create their own direct-to-consumer products, investing in e-commerce storefront and advertising campaigns can drive incremental revenue beyond treatments. This is particularly important for 2021 as consumers have become MUCH more comfortable with e-commerce purchasing in 2020.
Choosing Growth in 2021
The reality is that your Aesthetic practice may be great at one of these strategies, but it's impossible to have all the internal resources and knowledge to execute these well. You need to work with a marketing expert who understands the unique needs of medical practices, aesthetic practices, and med spas in particular.
RUNNER is that expert. We can help you put together a plan that makes sense for your goals and is aligned with your resources. Call us at (214) 396-8500 or schedule a free consultation.