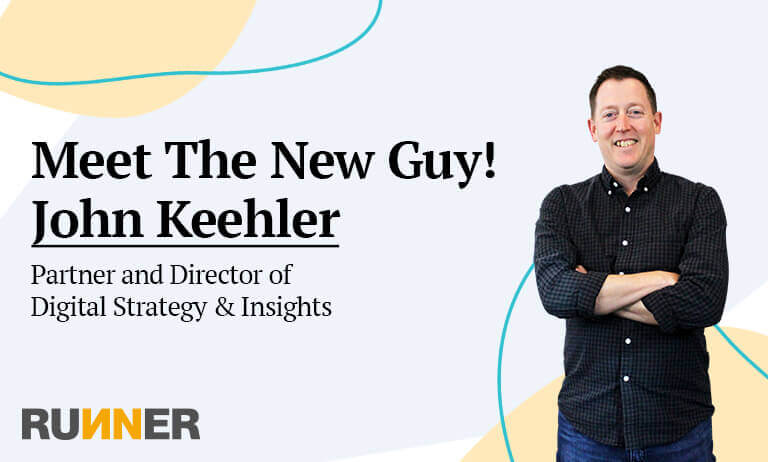 We're making moves, y'all.
The cat's finally out of the bag and we couldn't be more excited to announce that we recently welcomed John Keehler to the RUNNER team. As former Group Head of Digital Strategy at The Richards Group, John brings over two decades of experience to RUNNER where he'll serve as an agency Partner, as well as Director of Digital Strategy & Insights.
That's right – we're bringing in the big guns.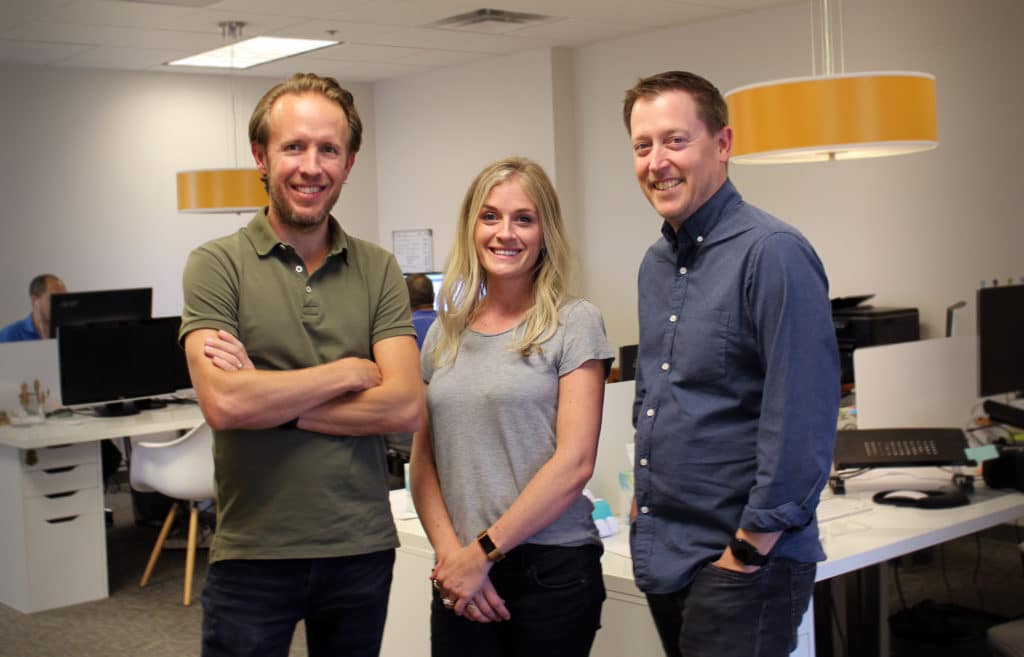 The Quick 'n Dirty:
Why is this so exciting, you ask? This is a huge step forward for RUNNER and our clients. As a national leader in digital marketing and lead generation for growth-focused companies, John is here to help further elevate the agency's performance in media management and digital strategy for clients.
We caught up with Reagan Judd, Co-founder and CEO of RUNNER, who had this to say about John's arrival – "John is a world-class digital strategy expert, and we believe he's the perfect fit for our agency at this very pivotal stage of positioning and growth. With his expertise, we're going to the next level with our capabilities and service offerings."
Want to know more about our awesome new team member? Check out his impressive experience and list of accolades below.
Meet the New Guy
After launching his career as a designer and UX professional, John has continued to rack up accomplishments in many areas of the digital space, including launching and growing the digital strategy discipline at The Richards Group and leading digital strategy for brands like The Home Depot, Travelocity, Chick-fil-A, Chrysler and The Salvation Army.
He's also been responsible for notable firsts and award-winning work in social media, including some of the earliest influencer marketing efforts and early brand activation of social platforms like Facebook and Twitter.
Wait, there's more.
Outside of the office, John has gained recognition in other ways, previously being named to The Dallas Business Journal's 40 under 40, and educating future digital marketing leaders as an adjunct professor in the MBA program at SMU's Cox School of Business.
Finally, we can't forget to mention that he's a sought-after speaker for organizations like the AMA, AAAA's and DFWIMA, and has been quoted in publications like Brandweek, Mediapost and The Wall Street Journal.
Whew. That's enough … For now.
What John Has to Say
"I'm excited to bring my experience across a variety of industries to RUNNER," said John of his new role at the agency. "Our clients are facing some of the most interesting and exciting challenges in marketing today – building a modern go-to-market strategy that uses data to shape an end-to-end customer experience to drive more revenue and loyalty."
Want to meet John or find our how RUNNER can help with your growth-focused marketing needs? Drop us a note.