Amplified Profile, Better Optimization, & Improved Rankings.
Google Business Profile Optimization
Make it easier for patients to discover your practice or providers while positioning your brand for better local online visibility. RUNNER's Google Business Profile Optimization service can be a valuable tactic to drive new traffic, generate qualified new patient leads, and grow company revenue.
Does Your Medical Practice Have a Google Business Profile Strategy in Place?
It's no secret that more and more patients are turning to search engines to find local medical providers. In fact, 77% of patients use online search prior to booking an appointment. However, over of half US adults who look for health information online become frustrated with the experience. 
Why does this matter? If the GBP listing for your medical practice is not optimized and easy to understand, patients will find your competition instead of you. 
Optimizing Your Google Business Profile for Local Search
Whether or not you appear in local search results is mainly based on relevance, distance, and prominence to the search term. You want to make sure your GBP is pristinely optimized so you appear Local SEO map pack portion of search results. 
The first step in making this coveted spot in SERPs yours is to audit your existing GBP (even if you have not claimed it yet, it's out there). With this audit and extended local SEO research specific to your medical practice, we will identify keys areas of optimization including: 
Keyword driven business name and description
Accurate and essential information including business basic and healthcare customizations
Strategic category selections
Highlight conditions you treat and treatments you offer 
Carefully curated and geo-tagged photos and videos
SEO-driven Frequently asked questions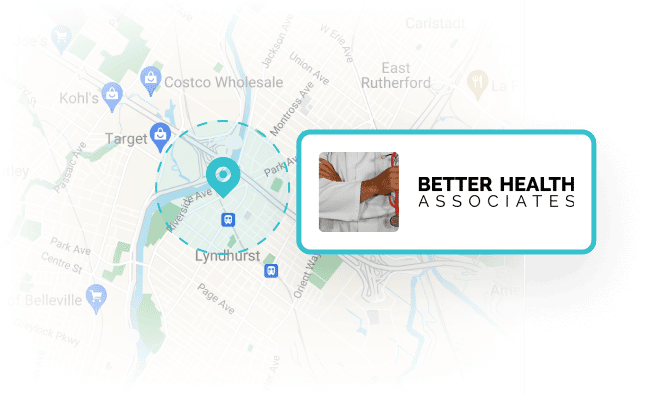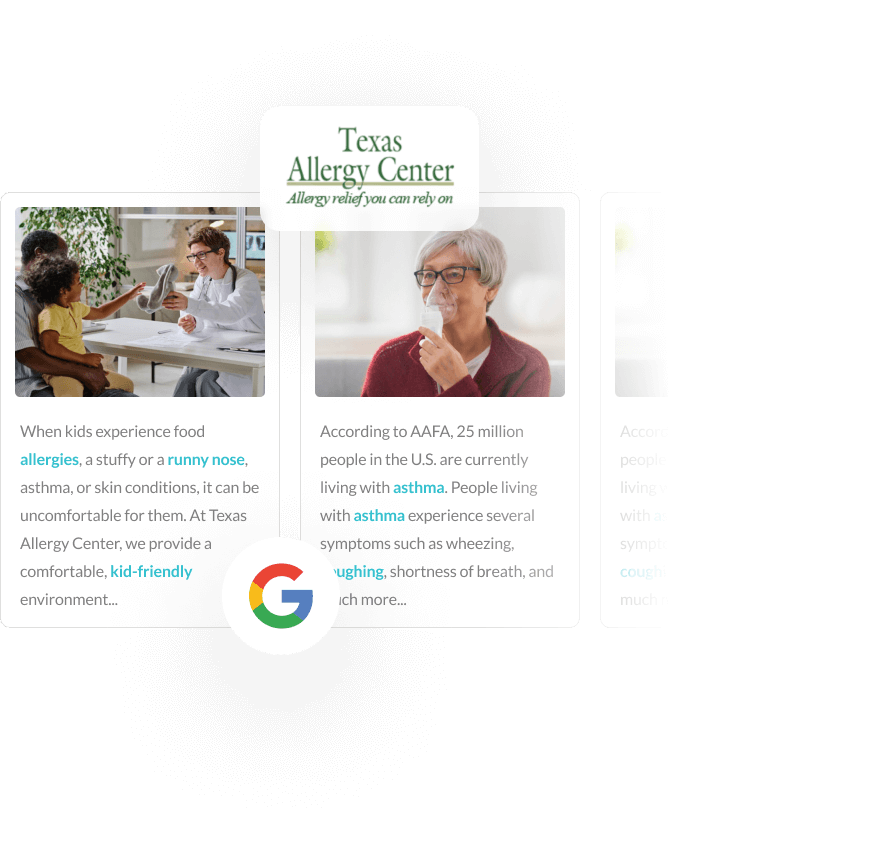 Google Business Profile Post Updates
Like other social media platforms, GBP allows your healthcare practice to post regular updates, including event promotions, special offers, health education, practice news,  physician features, and more. This is an effective tactic in encouraging potential patients to click through to your website or take other desired actions. Plus, GBP posts impact SEO at a higher level than other social media platforms.
At RUNNER Agency, we take your GBP posts to the next level by incorporating proven local SEO tactics into a posting strategy. By using the right keywords, CTAs, and messaging, we can maximize the value of your practice's posts so that Google and potential patients favor your brand. 
Enable Two-Way Conversations
With our Front Office Helper CRM in place, you can enable two-way conversations between Google Business Places listing and your front office.

As you know, patients are on-the-go, and use of mobile phones and texting are the preferred form of communication for many people. Let patients reach out via text message, and ask their questions with ease.
The result will be more conversations started. And more conversations equals more patients.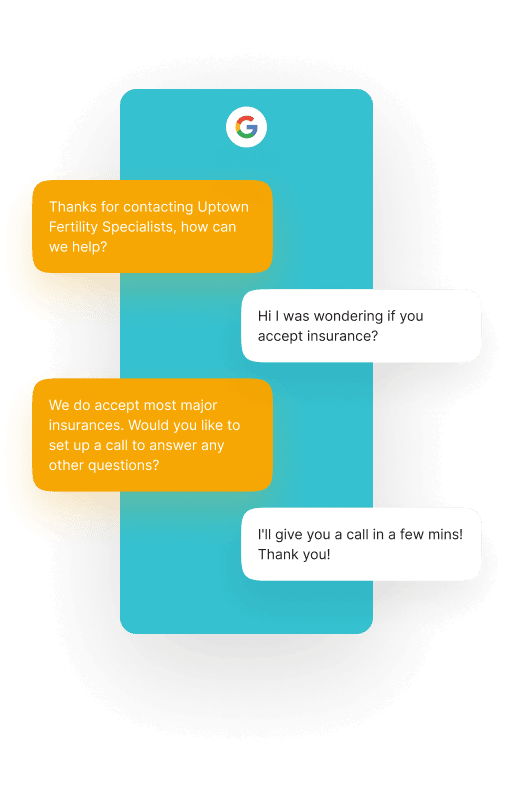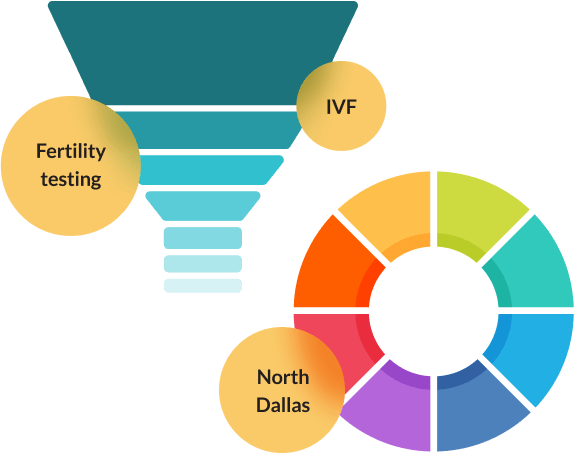 Google Business Profile Enhanced Patient Analytics
The type of data and patient insights a well-optimized and active Google Business Profile can provide can be extremely valuable to a medical practice looking to grow quickly and efficiently.
GBP Insights detail how your brand is performing in local search, how potential patients find you, popular queries used to find your practice, how how potential patients interact with your business profile and even where they were located when they viewed it. 
RUNNER's GBP Optimization and posting service includes helping you make sense of the data and metrics you are seeing. 
And you get an experienced medical marketing and local SEO partner.
Get access to a medical marketing strategy agency with over 16 years of experience working with practices just like yours. 
Our local SEO pros will help you maintain your Google Business Profile, and when you're ready to take your practice to the next level, we're here for you.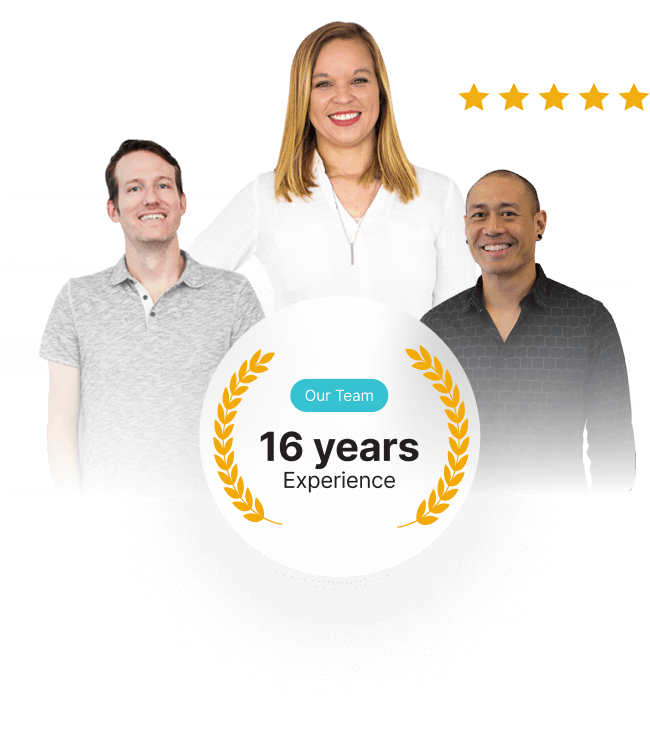 Get the Most Out of Your Google Business Profile
Get Started with Google Business Profile Optimization + Posting.
Let us show you how you can show up before the competition in Google search results and engage with new patients.