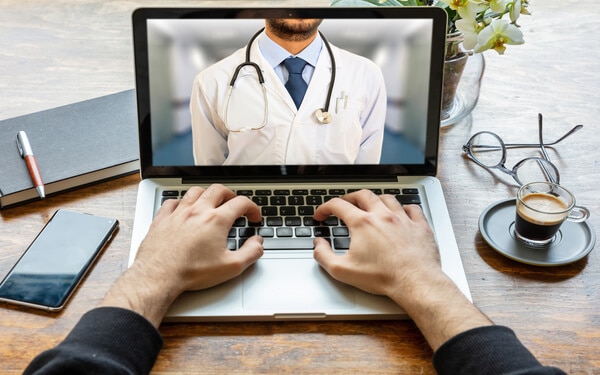 If you're managing a medical practice and have a website, here's a question you may not have been asked:
Is your website WCAG and ADA compliant?
If you answered, yes, you're part of a small group of healthcare professionals who have taken steps to make their websites inclusive to differently-abled visitors. It's estimated that only 2% of websites are compliant.
If you answered no, you could potentially face a lawsuit for not making your healthcare website accessible to all who visit. 
What Does It Mean To Be WCAG/ADA Compliant?
WCAG stands for Web Content Accessibility Guidelines. 
These guidelines are the online standard in a majority of countries around the world. 
WCAG strives to make sure that no matter where you are in the world if you visit a website, it is accessible to you.
ADA stands for Americans with Disabilities Act. This law states that people with disabilities have the same accessibility and civil rights as everyone else. This includes website accessibility. 
WCAG and ADA are put in place to make sure that people with disabilities have the same online experience as everyone else. This is particularly important for medical practices because you want to make sure all potential and existing patients are able to navigate and find information on your site such as services, treatments and contact information easily.
Why Should I Care If My Practice Website Is Compliant? 
1. You Could Be Sued 
If someone with disabilities comes across your website and it's not accessible to them, you could be sued. What you may not know is that twenty percent of the population are classified as having a disability – including impaired vision, cognitive disabilities and others that can hinder their website experience. 
Since 2018, there has been a 300% increase in ADA lawsuits related to accessibility. In addition, lawsuits targeting physician offices are increasing. In July of 2021, the California Medical Association reported a recent surge in lawsuits targeting medical practices.
2. It's The Law
The American with Disabilities Act was put into place to make sure that people with disabilities have the same rights as everyone else, which includes having access to a good website experience. If your website is not accessible, this means people with disabilities are more than likely not able to interact with your website, which means you're not compliant with the law. Too many websites have flown under the radar, but that's changing. 2020 was a record-breaking year for lawsuits.
3. It Creates A Better Patient Experience
Having an accessible website makes for a better visitor experience, especially for a medical practice. How many of your patients have a disability? The answer may surprise you. In the aging boomer population, for example, the number of people with impaired vision is set to double over the next 30 years.
So implementing accessibility into your website makes it easier for any and everyone to access your website. No matter if a person is visually impaired, deaf, or has any other disability, they'll be able to interact with your website, find the information they need and have a good experience. 
4. They're More Likely To Become A Patient
Sadly, most websites are not WCAG or ADA compliant which means most people with disabilities are often not able to find the information they need to do business with medical practices. If you take the extra step to accommodate people with disabilities and make your website inclusive, you are starting the patient experience off on the right foot. This will make you stand out from competitive practices, and create a preference for these patients to do business with you.
5. It's The Right Things To Do
Everyone should be able to search and interact on any website, anywhere online. Making your website accessible evens the playing field for everyone to be treated equally. Not only is website accessibility the law, but it's also the right thing to do. 
So How Do I Make My Medical Practice Site WCAG/ADA Compliant?
The process to make your healthcare website compliant used to be difficult, highly technical, and cost thousands of dollars worth of time and effort from a well-trained developer. 
Now, with RUNNER's AI-based website accessibility add-on, compliance is effortless, affordable, and able to be live within a few hours.
The first step is to understand if your medical practice website is compliant. You can use our free website accessibility tool to run a report.
You can also reach out to an accessibility expert at RUNNER who will walk you through your report results, as well as help you understand if the website accessibility add-on is right for you.