If you're like most of RUNNER's clients, you're seeking every advantage to get more out of your paid search efforts and stay on top of the latest trends. Luckily, we are here to keep you up-to-date on all things pay-per-click.
With Google's mobile-first index announcement in 2016 comes the new ad format specifically designed for mobile placements. As of January 31st, 2017, Google AdWords will no longer allow you to create or edit standard text ads. Instead, all new ads will need to be created using the new expanded text ad format.
What's Great About Google's New Expanded Text Ad Format
While some marketers may be frustrated by this change and the thought of rewriting and editing all of your existing ad copy, you should be thrilled with this new change for three reasons: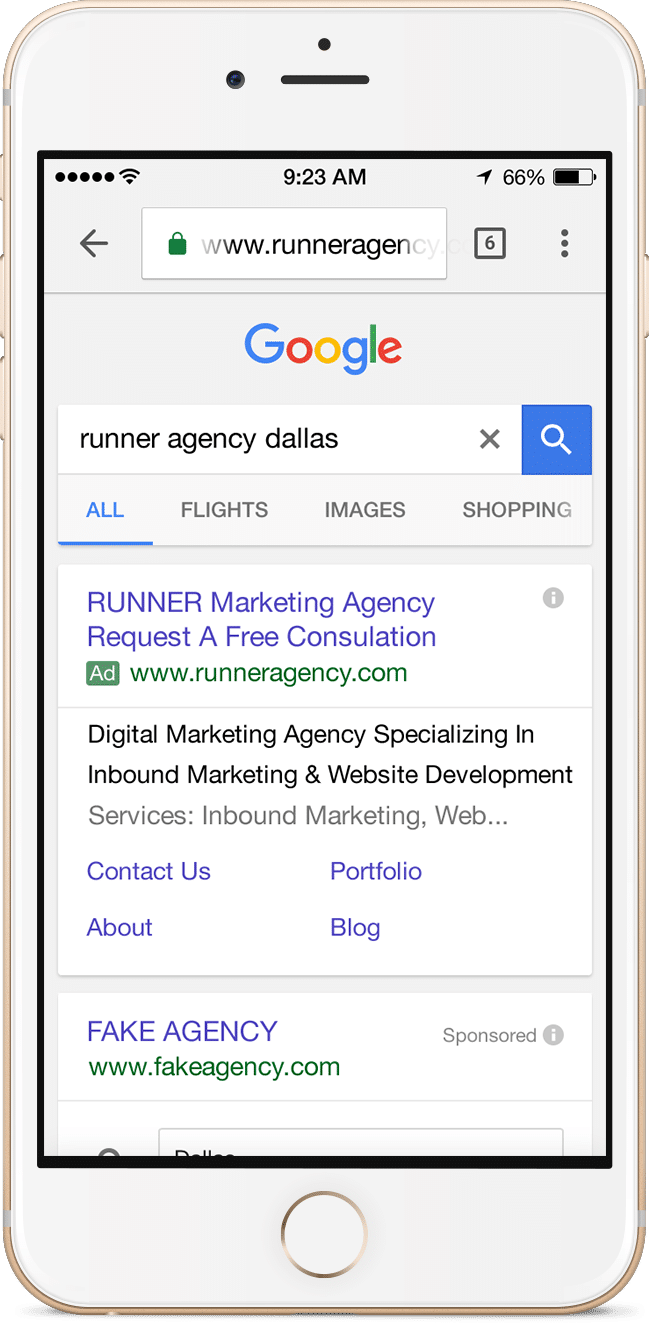 1. Increased Character Limits Mean More Relevancy
Increased character limits = more ad copy = more relevant ads
With the expanded text ad format, you now can take advantage of two headlines (30 characters each) separated by a hyphen and longer descriptions (80 characters).
TIP: Don't just add another headline. Be sure that when read together, it makes sense.
2. Mobile Optimized Ads For The Mobile-First World
Your ads are automatically optimized for mobile placements.
You no longer need to select the mobile device setting when creating a new text ad. Those wonderful people at Google are even nice enough to provide a preview of both desktop and mobile ad placements.
3. Dominate The Ad Space With Ad Extensions
When using ad extensions in tandem with the expanded text ad format, the resulting ad in the first position could take up almost all of the space on a mobile screen. Knocking your competitors off the screen and putting your ad front and center.
Don't fret too much, your standard ads are not going to disappear on January 31st. But DO take advantage of the increased ad space and upgrade to the expanded text ad format, it could give your paid search efforts the edge you were looking for.
We've tried to be brief here, but if you need more information review Google's guide to expanded texts ads and best practices for text ads or request a free consultation with RUNNER today!