Integrated Pain Associates
Website Design & Development
Front Office Helper
HIPAA-Compliant Hosting
Website Care Plan
Practice Listings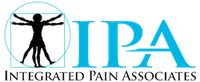 Minimally Invasive Spine Surgery and Pain Management Experts
Integrated Pain Associates is a leader in minimally invasive spine surgery and pain management throughout Central and West Texas. When IPA came to RUNNER, they were in need of a redesigned website that was optimized with SEO in mind, fully responsive across all platforms, and told the story of who IPA was, and what set them apart in their industry. Once launched, they would be able to communicate and manage their leads with our Front Office Helper as well as have a central place online that guided new and potential patients through the patient journey.
Clear Messaging, Enticing Design & Local SEO
RUNNER kicked off the website redesign by first conducting a thorough assessment of the IPA website and sharing areas of opportunity available to improve upon. We knew Integrated Pain Associates main goals was to have a website that reflected the great work they were doing in helping patients experience pain relief as well make it easy and accessible for patients to call or schedule an appointment.
Integrated Pain Associates came to RUNNER with an outdated website that was missing critical information, had very few conversion pathways to convert patients, and lacked optimal SEO optimizations. In addition, they didn't have one central place to communicate and manage incoming leads.
The team at RUNNER designed and developed a website that was fully responsive across all devices, and told the story of how IPA helps patients with pain management. In addition, the site was optimized to be high-converting and drive more new patient leads, based on RUNNER's extensive experience focusing on medical practice marketing. That includes using RUNNER's Front Office Helper platform, which gives IPA the ability to communicate with and track the status of incoming patient leads from Google My Business, Facebook, Instagram and their website all in one place.