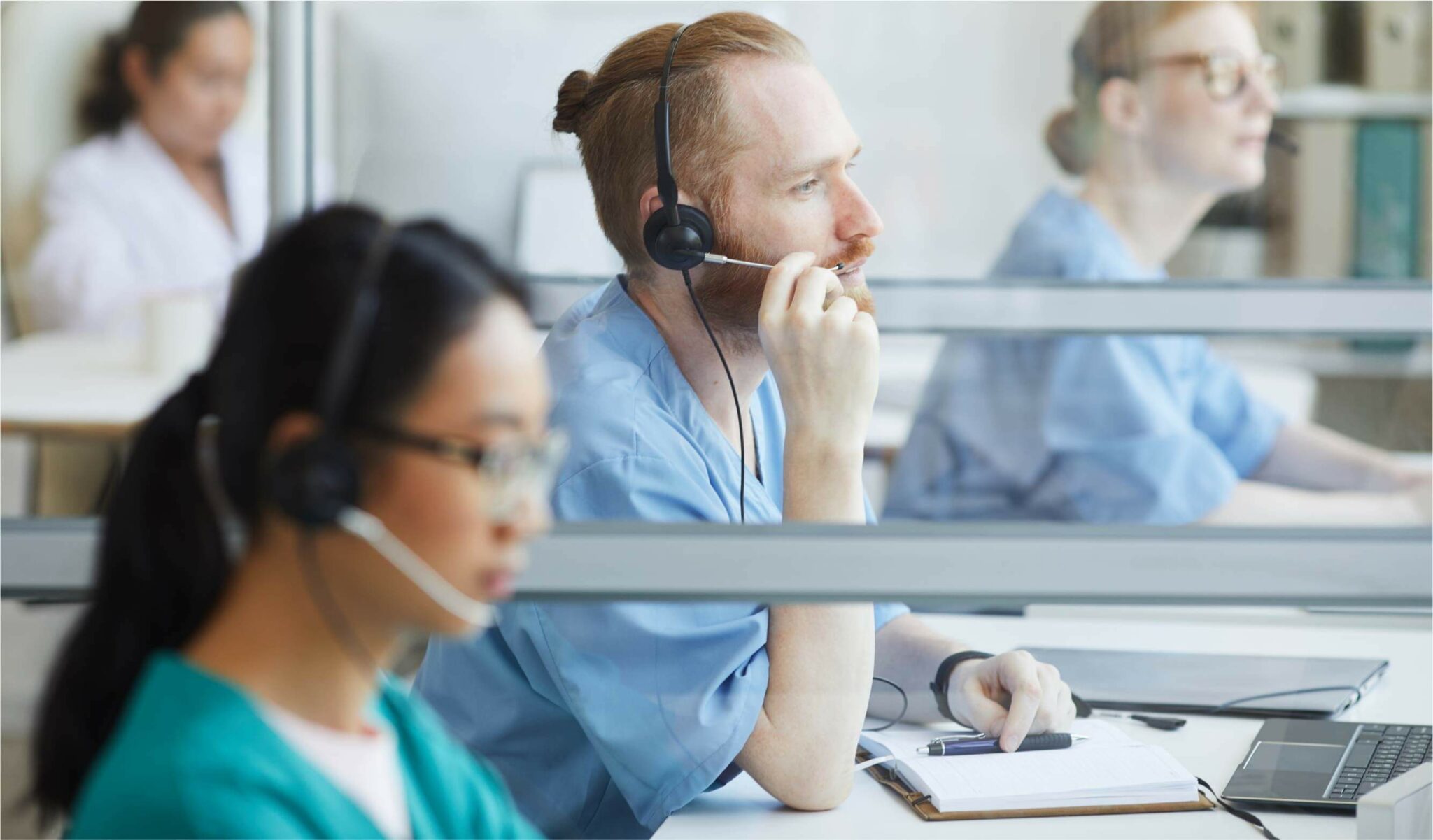 You're losing patients right now. 
You probably feel it in your gut. Because you know your front desk could be doing a better job. They're spread too thin – after all, they do more than just answering calls.
But you likely don't understand how much it's really costing your practice. That's what we're going to cover here – helping you understand why fixing these issues can have the single biggest impact on your practice revenue.
We see the same mistakes being made repeatedly across practices. Here are 5 ways your front desk or medical call center is losing you patients.
#1 – Missed Calls
The majority of your new patients are likely to come through calls. This is where you're losing the most patients – through missed calls. 
In fact, the average medical practice misses between 20-30% of calls. When a potential patient goes to voicemail, only a small percentage will leave a voicemail, most will never call back again and many will reach out to other providers.
Your goal should be to never miss a call.
#2 – Delays in Callback
When a potential patient leaves a voicemail, how long does it take your front desk or contact center to call them back? If it's more than a few hours, you're losing patients. 
In fact, research has shown across many industries that responding within 1 hour means you'll be 7x more likely to reach them. If you don't respond quickly, you won't be able to contact many of these potential patients.
#3 – Delays in Online Form Follow-Up
Another common issue we see is with website form submissions – such as contact us or "request an appointment." Most practices have these requests sent to an email inbox, where they often sit for a few days before receiving a call or email. 
This isn't surprising, as your front desk or contact center is best at using the phone, not following through on requests that come through email. 
#4 – Not Enough Attempts to Contact
Whether returning a call or a form submission, attempting to contact a potential lead must happen quickly, but it must often require multiple attempts. Simply put – most medical practices give up too easily with just a few attempts over a few days. This approach loses patients.
The reality is that 80% of calls go to voicemail. This means you need to try calling at different times of the day, and different days of the week. You can't give up after a few attempts.
#5 – Not Using Text Messages
Relying only on phone calls is a risk. Medical practices should use all communication channels at their disposal, including email and most importantly – text messages.
Phone calls are often not picked up or returned because they come at an inconvenient time. Text messages are very effective at getting a quick response from a potential patient about when might be the most convenient time to talk, or address quick questions they'd like answered.
How Much It's Costing You
The cost of the mistakes above are significant. Let's talk through an example:
Let's say you get 100 calls a day.
20% of them are missed calls, so you speak with 80 leads per day.
You convert 10% of them to office visits.
Your revenue per office visit is $250.
You're generating $2,000 a day in revenue.
If you were to make contact with those additional 20 leads you missed, you'd have 2 additional office visits, or 25% more revenue per day. 
In this case, that's an additional $182,500 in revenue per year – not including any follow-up visits or procedures.
It also doesn't factor in the additional losses for handling no-shows and cancellations. According to Modern Healthcare, only 41% of practices contact patients prior to appointments for reminders.
You can increase your revenue by fixing these medical contact center issues above, without spending a dime on marketing. In fact, for many physicians, we recommend fixing new patient lead handling before anything else.
Outsourcing Your Medical Call Center 
In the last 10 years growing medical practices across many specialties, we recognized these challenges were systemic. 
We believe that every lead deserves helpful, knowledgeable, and empathetic patient service every single time. 
Partnering with an outsourced contact center while using our HIPAA-compliant CRM that allows you to decrease missed calls and automate follow-up across multiple channels – phone, email and text. 
If you're ready to stop losing patients, request a consultation with a RUNNER marketing expert who can help you diagnose current issues with your call center, as well as the role that our marketing services and technology can play in fixing them.