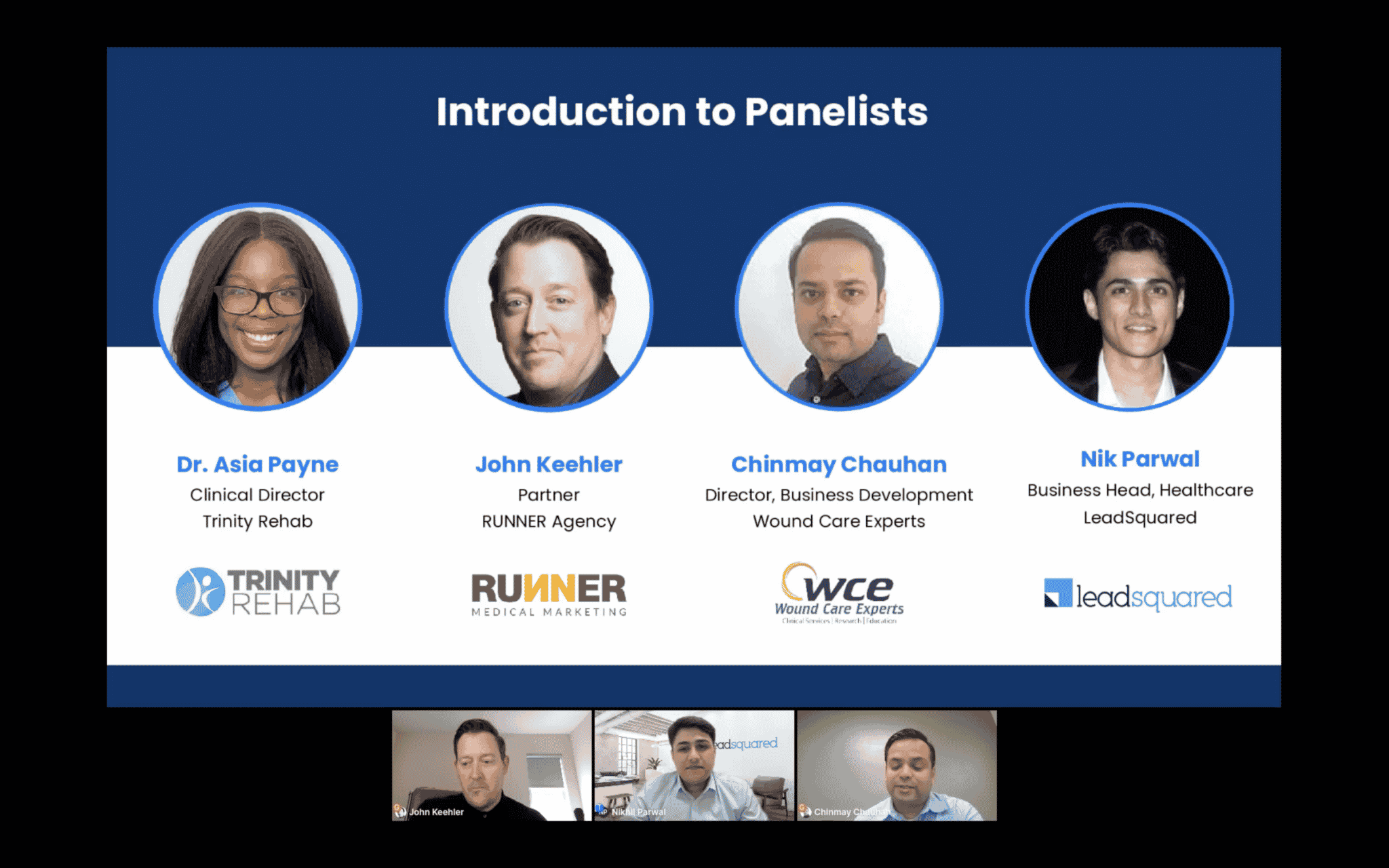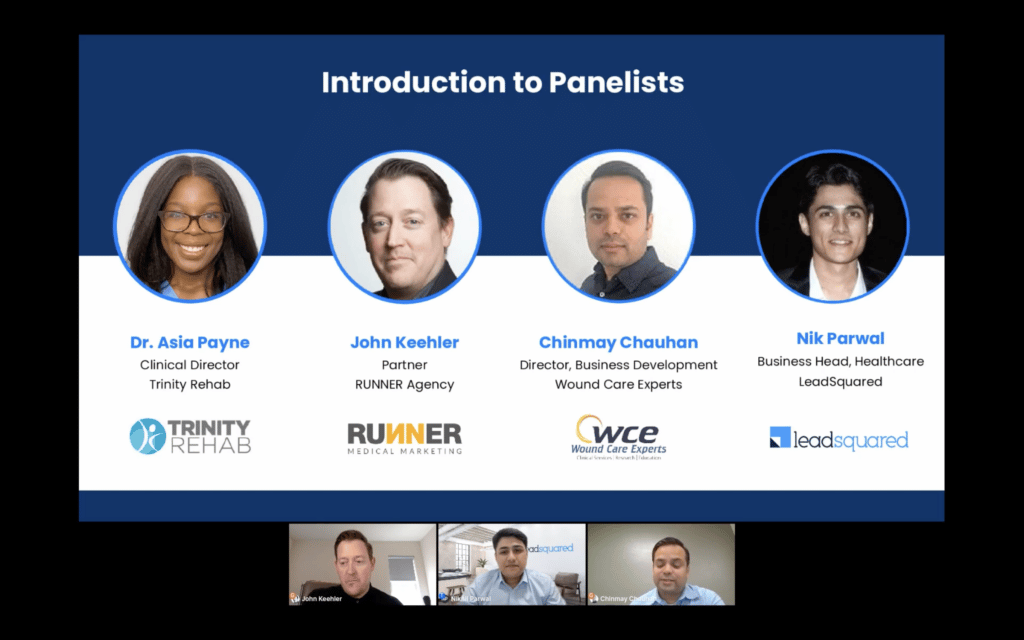 Every practice faces unique challenges when it comes to patient acquisition.
In a recent webinar hosted by LeadSquared, a leading HIPAA compliant Healthcare CRM, our Chief Strategy Officer, John Keehler, is joined by two medical practice marketing leaders to talk about the secrets that allow these practices to get more patients.
What challenges is your practice facing currently?
Which marketing strategies are getting you the best results?
What strategies are allowing you to better convert new patient leads into office visits and treatments?
Watch The Full Video
Watch the full recording of the webinar below and learn firsthand from other medical practices and medical marketing experts how they get more patients.


Meet The Experts
John Keehler
Partner, Chief Strategy Officer, Runner Agency
Considered an industry-leading expert in digital marketing strategy, John has been a part of the digital marketing landscape since the early days. John now leads marketing strategy efforts at RUNNER, an award-winning digital marketing agency that specializes in Healthcare. RUNNER has been helping medical practices and Healthcare businesses grow over the last 10 years – understanding the Healthcare industry and how to effectively gain market share within it.
Dr. Asia Payne
Clinical Director, Trinity Rehab
Dr. Asia D. Payne graduated with her Bachelors Degree in Health Sciences from the University of the Sciences in 2014 and went on to earn her Doctorate of Physical Therapy in 2016 from the same institution. She became a Board-Certified Orthopedic Physical Therapist in 2019 and has worked in outpatient and home care settings. Whether you arrive in the clinic with pain, following surgery, or as a returning patient to physical therapy, Asia greets you with a smile, a joke, and the motivation to keep moving.
Nikhil Parwal
Business head, LeadSquared
Nikhil Parwal is the Business Head of the healthcare for LeadSquared, Inc. He contributes a vast base of knowledge in the CRM and healthcare software industry, which is seen throughout our relationships with clients. He has an acute ability to see growth opportunities in client driven customizations and services. Nikhil is always anticipating how LeadSquared can create a better, more efficient product to promote customer success.
Chinmay Chauhan
Chief Operations Officer, WCE
Chinmay began his career in Information Technology working as an integrationist for Smiths group. Over the last 10 years, Chinmay has worked in many different capacities. After relocating to Las Vegas, Chinmay gained more experience in small hospital management as an Assistant Director of Nursing. This allowed him to integrate his passions at Wahab Consulting / Research and Wound Care Experts as the Director of Research and Business Operations.
More like this: 43 Ways to Attract New Patients to Your Medical Practice
Looking to Grow?
If you're ready to get more patients for your medical practice, request a free consultation with one of RUNNER's medical marketing experts and get a step-by-step plan for growth.