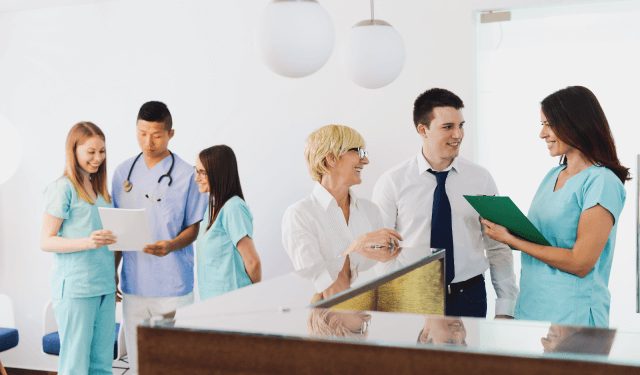 If you want to acquire more patients for your medical practice, you must look beyond physician referrals. That's because patients are now using digital channels to proactively research their conditions and choose physicians they want to see.
Don't believe you'll attract enough patients through self-referral? We work with a spine practice that sees 70% of both office visits and surgeries from self-referring patients acquired through digital marketing.
This kind of patient growth only happens through a comprehensive digital marketing strategy.
In the patient acquisition guide below, you'll find 35 digital marketing strategies to get more patients for your practice. Some of these you may be familiar with, but I guarantee that many of them you won't find anywhere else — they're built on our extensive medical practice marketing experience driving thousands of leads and millions in practice revenue.
Invest in Advertising
Target Those Searching for your Practice, Physicians, Treatments and Conditions with Google PPC Ads
Yes, you should buy your brand and physician names even if you already appear in the results. Not only does it protect you from competitors who might buy your brand name, research has clearly shown that you'll receive more traffic than if you only appeared organically.
Google search ads are the most targeted way to acquire patients for your practice. That's because they reach patients actively researching the conditions you target, or seeking out the treatments you provide. These searches will be the most likely to convert into office visits of any digital marketing tactic. They're also low-risk, as you only pay when someone clicks on an ad.
Expand Your Google PPC Ads to Bing
Once you'd established a Google search ad campaign that's working well, you should consider creating a Bing search ad campaign to grow your leads. Bing currently has around 7% market share in the US, so there is additional search traffic to be had with a small buy. The cost-per-click is much cheaper than Google. At a minimum, you should buy your brand name searches to protect your brand.
Target Site Visitors Who Don't Convert with Remarketing
Most potential patients will not convert on the first site visit. Remarketing campaigns allow you to target visitors to your site who don't become leads. All major digital ad platforms include remarketing — we'd recommend starting with Facebook.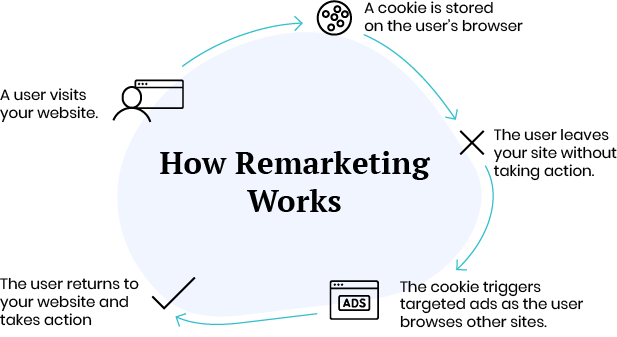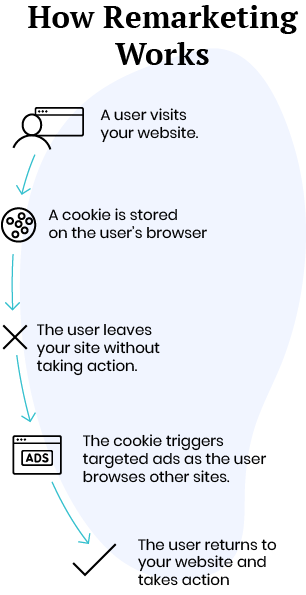 Get New Patients with Facebook Advertising
Facebook provides the largest reach of any digital platform. Organic Facebook posting isn't enough — as Facebook has become a "pay-to-play" platform. Advertising on Facebook should be a core part of any medical practice marketing campaign. It's important to experiment with ad types and targeting.
One extremely important targeting strategy to use is lookalike audiences, where you use Facebook's algorithm to find more patients that look like those submitting leads, or your current book of patients.
Find Potential Patients with YouTube Ads, Pay Only When Someone Views
Next to Facebook, Youtube has the next largest reach, but more importantly, the average session time on YouTube is 40 minutes – MUCH longer than any other platform.
The ad types include both video and text, and skippable ads ensure you don't pay if someone skips your video ad. Another thing that makes YouTube unique is the targeting. Unique targeting includes the ability to target ads on YouTube using patient searches on Google, as well as targeting based on content potential patients are viewing on YouTube.
Use Content to Attract Patients Through Native Advertising
Most native ads appear as "related content" on new articles, as pictured in the screenshot below. They can be used effectively by medical practices who feature ads promoting blog posts related to conditions and treatments. Essentially, you're using the content to attract your most qualified patients. Native ads are extremely cost-effective and can drive a high volume of traffic.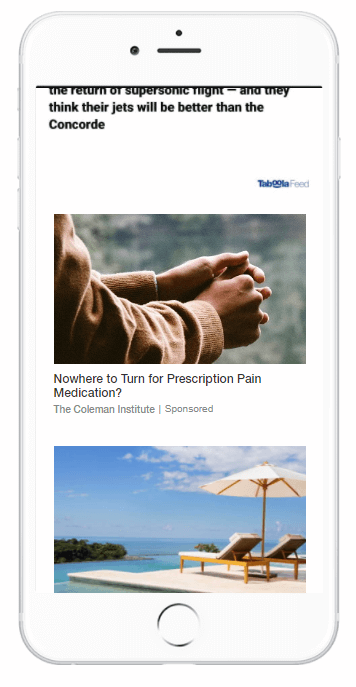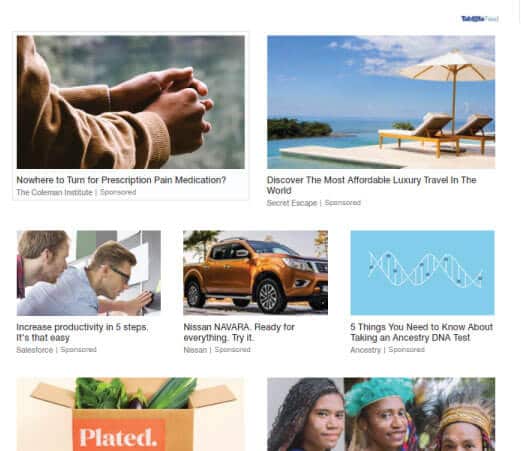 Advanced Patient Targeting with Programmatic Advertising
One of the most targeted forms of digital advertising is programmatic. These are essentially marketplaces where advertisers can buy ads, and more importantly, leverage key 3rd party data that allows advanced targeting including things like OTC pharmacy purchase behavior and propensity models for diagnosis.
Expand Facebook Ads to Instagram
If you're already running Facebook ads successfully, expand your ad placements to include Instagram. Since Instagram is owned by Facebook, it's as simple as checking a box and can expand your reach dramatically. Keep in mind that sometimes you may need to customize your creative to work on Instagram.
Buy Google Search keywords on Youtube
Youtube is owned by Google, so it has some great ad formats that many advertisers don't know about. One is Youtube "custom intent audiences" – which allows you to target Youtube ads based on Google Search behavior. If you have keywords you're doing well for on Google, chances are they'll work well on Youtube.
Publish Content
Start Publishing Blogs
One of the most important long-term strategies for medical practices to acquire more patients is to begin creating content. This is most easily achieved through starting to publish blogs. The hardest part of blogging is consistency. Establish a posting cadence you're comfortable with — we'd recommend monthly, find multiple folks in your practice that can contribute, or hire an agency to create content. Make sure you're creating content that answers patient questions.
Post Updates on Your Google My Business Listings
If you are creating blog posts, make sure to post them on your Google My Business listings for the practice. This is a great way to make your GMB listing stand out, and provides a signal to Google for local search listings.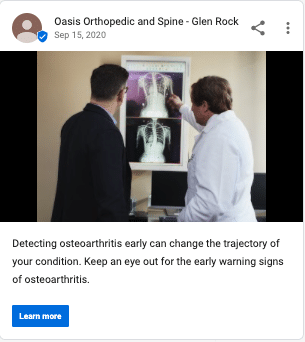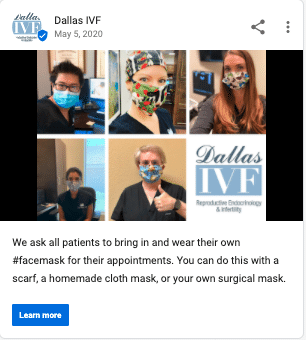 Update Old Blog Posts
If you've already been posting to your blog, an often overlooked strategy is to update existing blog posts that can improve in rank with a little updating. Even blog posts that rank well will "decay" as Google views them as less relevant the older they are. Make sure you're adding new paragraphs.
Create Downloadable Content to Capture Leads
Downloadable content is a great way for practices to provide valuable patient education materials to identify your best leads. For example, a "treatment guide" is a great way to explain questions a potential patient might have about a procedure they're researching, but it also allows you to capture some lead information to nurture that prospect into a patient, as well as a way to ask some qualifying questions in the form submission that might tell you if the patient is qualified — such as the timeframe they're looking to seek treatment.
Publish Regular Video Content
Video content is one of the best ways to create empathy with potential patients, as well as build trust for your practice and physicians through education. Make sure you allocate budget to promote your best video content with paid advertising — for example, in a recent advertising campaign we saw a 3.3x increase in leads submitted through video ads vs. text ads.
Optimize Your Website
Make Your Phone Number Prominent
One common mistake we see medical practices make is not displaying the phone number prominently in the navigation on the site. This simple addition will SIGNIFICANTLY increase your leads overnight.
Offer Form Submissions, Not Just Calls
If you're not offering another way for patients to contact you other than a phone call, you're also missing out on incremental leads you're not getting today. At the very least, consider adding the ability for patients to request an appointment.
Exit Intent Pop Ups
These pop ups are a great way to capture leads from visitors before they leave your practice site. They only pop up when a visitor signals their intent to close the browser or navigate away from your site.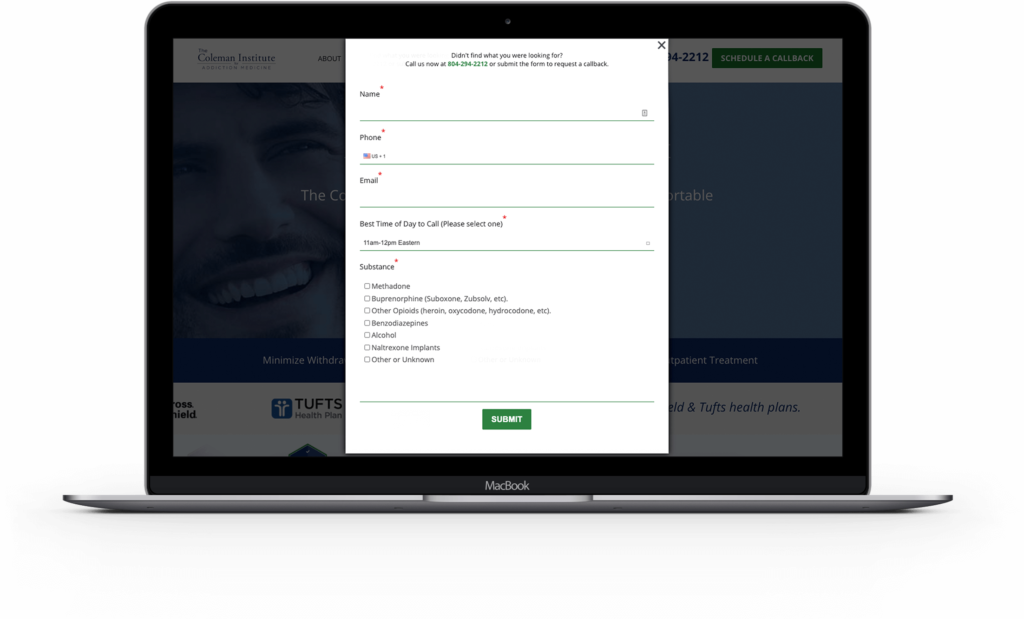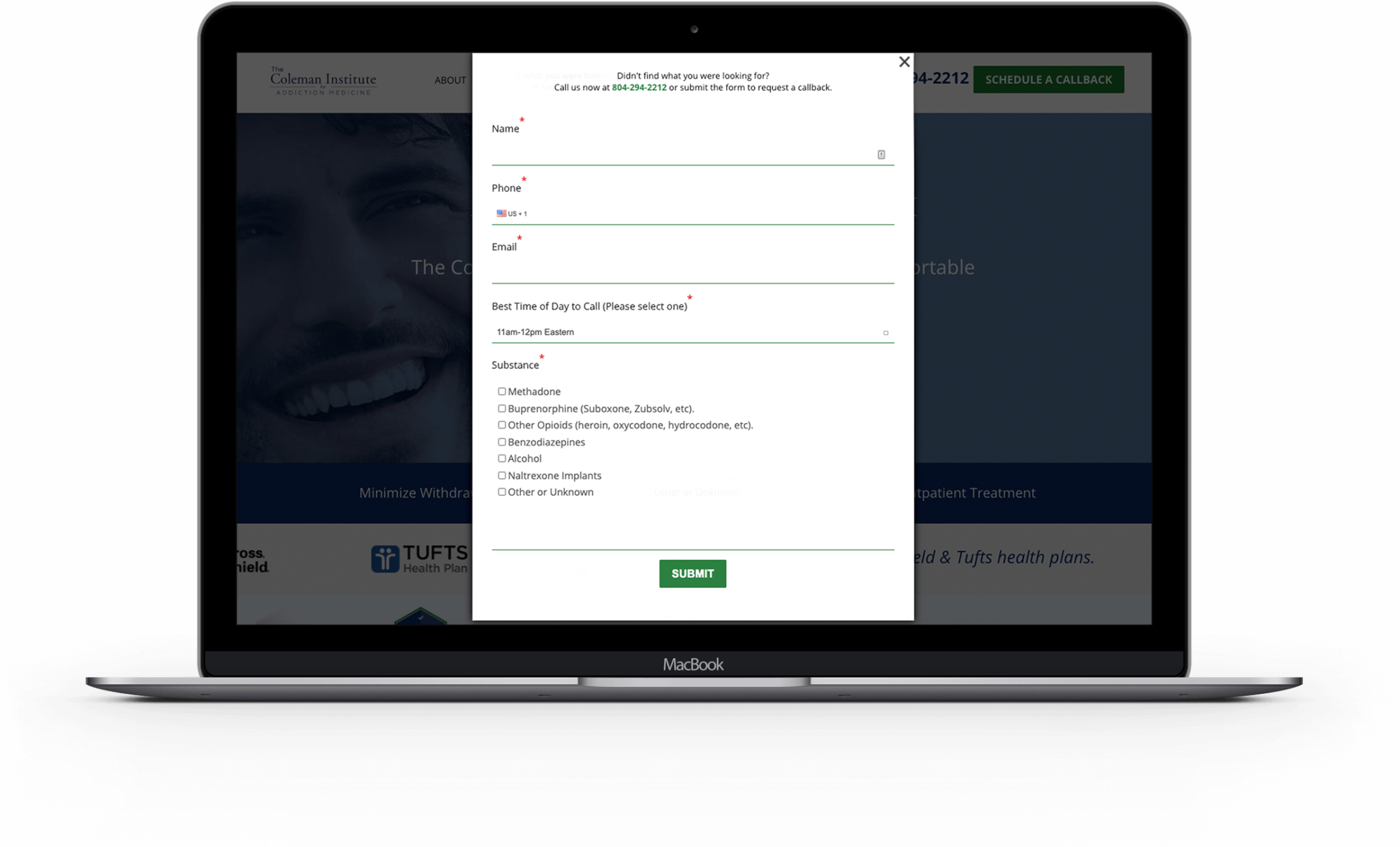 Add a Chatbot to Your Site
Chat is a great way to drive leads, especially after hours when your front desk may not be taking calls. You don't need to have a live person answering chats 24 hours a day. Instead, you can create a chatbot to answer the most common questions and direct visitors to call during business hours or submit a lead.
Rethink Your CTA
While many of your patients will call, for many others will not. Think of the primary "call-to-action" on your website as your cash register. Rather than "contact us" CTA, think about adding CTAs that are more tied to your primary goals with the website. One of the best CTAs you can have is "schedule an appointment", and actually allow visitors to self-schedule. Another example of a great CTA is "verify your insurance" — for visitors who may be considering your practice but are unsure if you take their insurance.
One of the CTAs we include for many of our Spine & Orthopedics practices is a "pain assessment" form.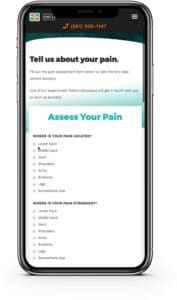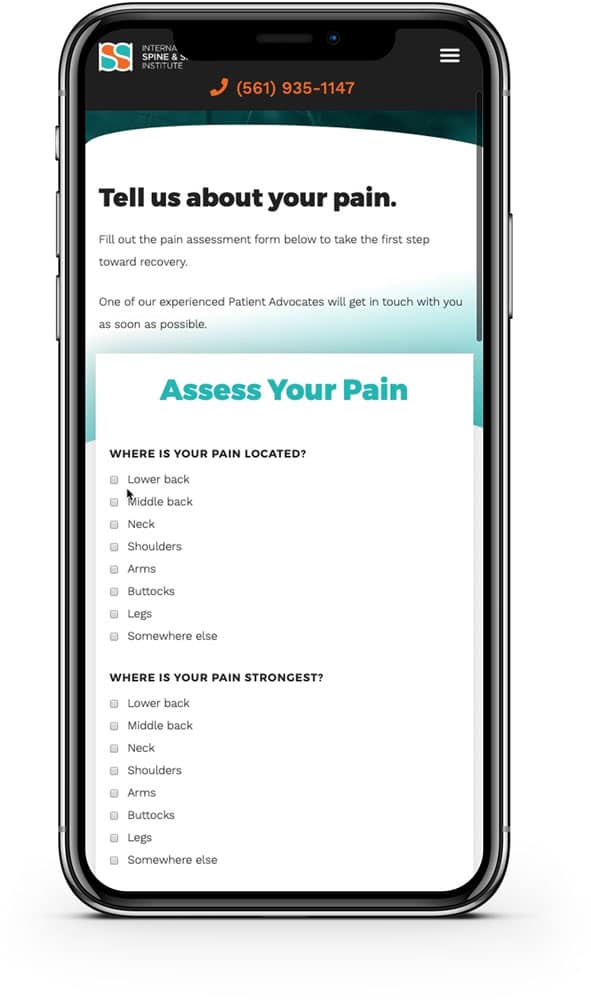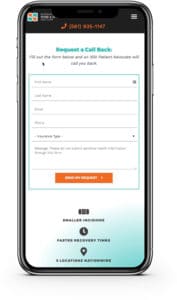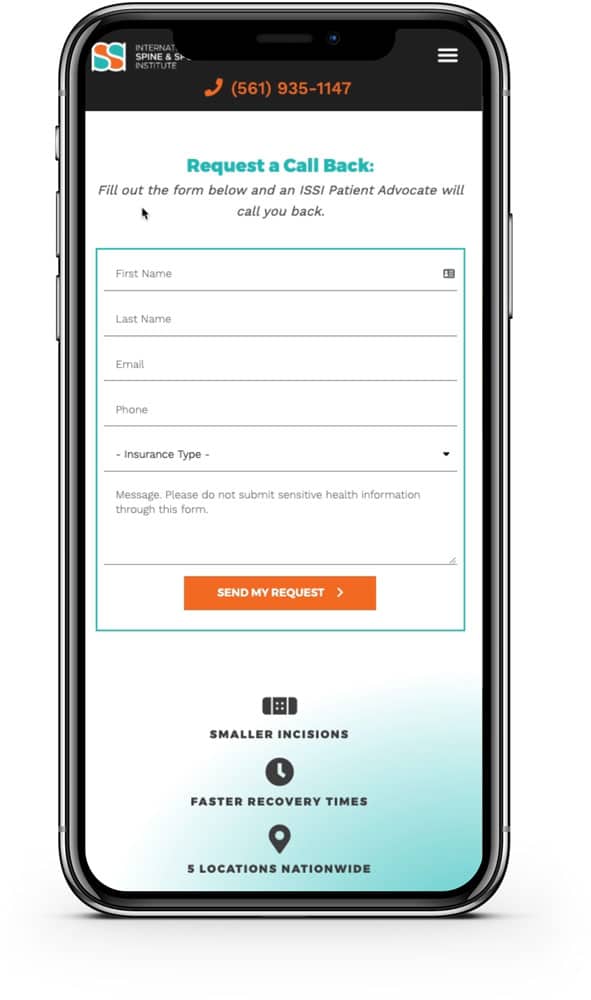 Add Educational Videos
Educational content is extremely important as patients are taking a more proactive approach to researching conditions and treatments. We encourage practices to create educational videos as well as blog posts, as they create a better connection with your practice. In addition, educational videos can be transcribed and repurposed in blog posts, and shorter clips can be used in advertising. For a recent client, we added video to the site and increased the time spent on their website by 25% and overall lead conversion rate by 23%.
Showcase Physicians
It's difficult to create trust with patients if you're not showcasing physicians adequately. This means not only making sure you have pages with bios for each physician, but you also need to make sure key pages like the homepage and key conversion pages showcase your physicians. We've seen medical practices that don't showcase physicians see lower conversion rates.
Add High-Quality Patient Testimonials to Your Site
Patient testimonials are table stakes. Yet many medical practices either don't include them, or only include them in ways that come off as inauthentic — like anonymous text testimonials. High-performing practices will take the time to generate video testimonials.
Build Out Your Practice & Physician Listings
Expand Your Google My Business Listings
Google My Business Listings are one of the single most important ways practices can easily generate more patient leads, yet many medical practices have local listings with incorrect information, or incomplete profiles. The more built out your profiles are, the more likely you are to rank well for local searches and motivate potential patients to call or click-through to your site. Make sure you include photos, use the content updates
Create Physician Directory Listings
While most practices have created Google My Business listings for the practice, they don't always create physician listings. According to Google, if you have multiple physicians in a practice, you should have BOTH a practice listing and a listing for each physician. This will increase your overall visibility in searches.
Create More Practice & Physician Reviews
Your practice should have a plan in place to generate a high volume of patient reviews. This involves automating your outreach, so you're constantly asking for reviews without having to manually do outreach. It also means having a strategy for WHEN to ask for reviews, and screening reviews using a NPS (Net Promoter Score) so you're only asking for reviews from patients who've had a positive experience.
Optimize Your Front Desk
Re-engage Past Patients
One of the easiest ways for practices to immediately impact revenue is to drive past patients back to the practice. Re-engage past patients through email nurturing, SMS, and phone outreach.
Re-engage Cold Leads
It's also important to re-engage cold leads that may have delayed seeking treatment, or are continuing to research a provider. These leads can also be re-engaged through email nurturing, SMS, and phone outreach.
Email Nurturing Sequences
Email outreach to re-engage prospects or patients should include email nurturing. This means a sequence of emails to move a prospect towards scheduling an appointment. Email sequences can explain treatment in more detail, address objections, provide patient testimonials and more. They can also be triggered by actions, such as a repeat visit to your website.
Use SMS to Interact with Prospects
Many practices are still not using SMS as a part of practice communications. Yet SMS open rates are as high as 98% and response rates as high as 46%. Simply put, potential prospects are MUCH more likely to see a text message than an email. That's why we include it as an essential part of our marketing campaigns for medical practices.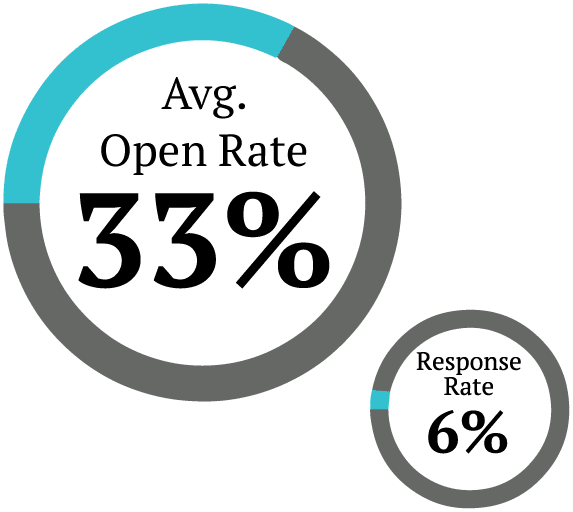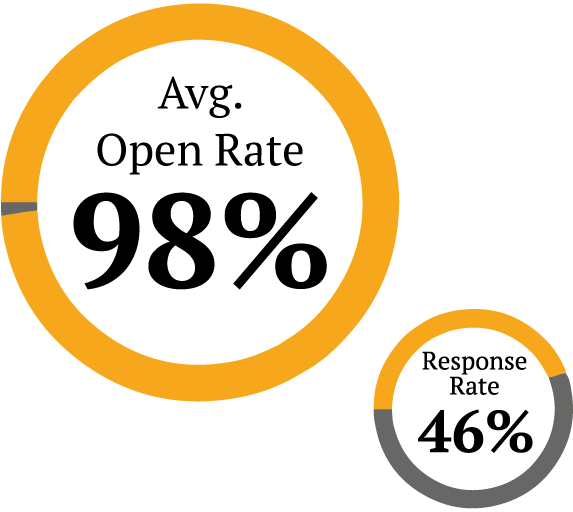 Find Innovative Ways to Connect with Patients
Get Involved in Facebook Groups
Patients are increasingly turning to social media to learn more about conditions and treatments. Facebook Groups are a popular place for patients to discuss diagnoses and treatment options. For physicians, they can be great places to provide valuable patient education and build your reputation.
Create Your Own Facebook Group
There's also the opportunity for practices to create their own Facebook Group. For example, if you don't find any existing groups around your particular specialty, or if you want to create a local version of a larger group. Keep in mind, this tactic must be considered a long-term endeavor, and involves some nuance to make sure your approach is not overly promotional or running afoul of group rules.
Host "Virtual" Informational Events
If your specialty involves a good amount of education, one possible strategy is to hold "virtual" information sessions to generate leads. Think of these as "webinars" for patients. These can be pre-recorded and replayed monthly, as long as you have someone attend them to field questions. This approach can lead to more qualified patients who clearly understand what you offer. Remember you need to use paid advertising to promote these events.
Broadcast Live Video on Social
Live video on social media is a great opportunity for potential patient education. You get all the great benefits of video but without any of the production hassle — no editing needed. In addition, live videos can be archived so prospects can watch whenever they want. It's important to remember that the majority of views will not happen during the live broadcast, but afterwards. High-performing practices will spend some advertising dollars to promote these videos after the fact.
Amplify Your Physician Referral Outreach
Most practices haven't evolved their approach to physician outreach. While you may have staff dedicated to these efforts, practices can use digital marketing to support them. Reach out to an expert at RUNNER to learn more about these advanced advertising tactics.
Custom Lists for Paid Advertising
If you already have a list of physicians you're targeting for referrals, you can use that list in paid advertising and target ONLY them. This kind of custom list advertising is available across many platforms — we'd recommend LinkedIn and Facebook.
Physician NPI Targeting
Through programmatic advertising, in addition to custom lists, you can do advertising that targets the specific NPIs of the physicians you're targeting. You can even tell in reporting which physicians are engaging with your ads, so you know how to target your outreach efforts.
LinkedIn Advertising
LinkedIn is the most fruitful advertising for most digital marketing targeting physicians. In addition to using custom lists above, you can use LinkedIn to target specific practice groups, for example.
Create a Course
Education is one of the primary ways that physicians build trust. One way to get more patients is to provide better education than your competitors through an online course. It's never been easier to build an online course with video content, and the patients you acquire from a course will have much better knowledge when you see them for that first office visit.
Last But Not Least
Hire an Expert to Develop a Patient Acquisition Strategy
While all of the above digital marketing strategies will help you attract more patients to your medical practice, it's often difficult to understand which you should prioritize for your practice. With the help of healthcare marketing experts like RUNNER, you can understand where to invest your time and advertising.
If you'd like to speak with an expert about turning your medical practice into a patient acquisition machine, request a free consultation today.