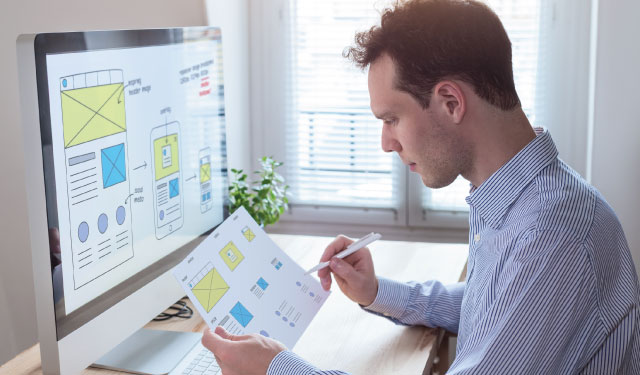 As patient self-referrals are becoming more common for many practices, your website plays an important role in educating visitors, building trust with them, and ultimately converting them into leads and office visits.
Building A High-Performing Medical Practice Website in 2022
Through our work with medical offices, we've noticed the following best practices are most often associated with high conversion rates.
1. Have A Prominent, Visible Phone Number
Having a prominent, visible phone number is one of the most important attributes of a high-performing medical practice site. Among our clients, phone calls still overwhelmingly represent the highest number of leads, so this simple change can dramatically increase results. We recently redesigned a pain management practice website and generated a 750% increase in phone calls by making the phone number visible to mobile visitors.
The most common mistake we see on medical practice sites is that the phone number is "hidden" for mobile visitors. The phone number will often be hidden inside a navigation menu, or visitors will have to click on a phone icon to see it. This simply doesn't work as well as showing the full number.
In addition, we've seen some sites that do show the phone number for mobile visitors, but when you scroll, the number goes away. We recommend medical practices use fixed navigation where the number stays available during scrolling so it's always visible when that visitor is ready to reach out.
2. Create Multiple Patient Lead Generators
Instead of a simple "contact us" form, think about what calls to action will be most persuasive. Think about what you could offer a potential patient that will help them solve a problem and move them closer to becoming a patient. For our spine and orthopedic practices, we create a pain assessment survey that helps patients begin to describe their symptoms and effectively take the first step toward finding relief for their pain. It also allows the practice to reach out to these lead submissions.
Offering these additional lead generators allows you to convert more site visitors, especially those who might not be ready to call and make an appointment yet. It's important that you also have a follow-up process for these leads.
3. Replace Stock Photos With Authentic Photography
Building trust with potential patients is a key part of motivating them to become a lead. One easy way you can level up your website and create more trust is by replacing stock photography with real pictures of your office, physicians, and other staff.
It's never been more affordable to put a high-quality photoshoot together, so cost shouldn't be a factor. And having custom photography truly differentiates your practice from others, as most practices rely heavily on stock photography — sometimes the exact same stock photos.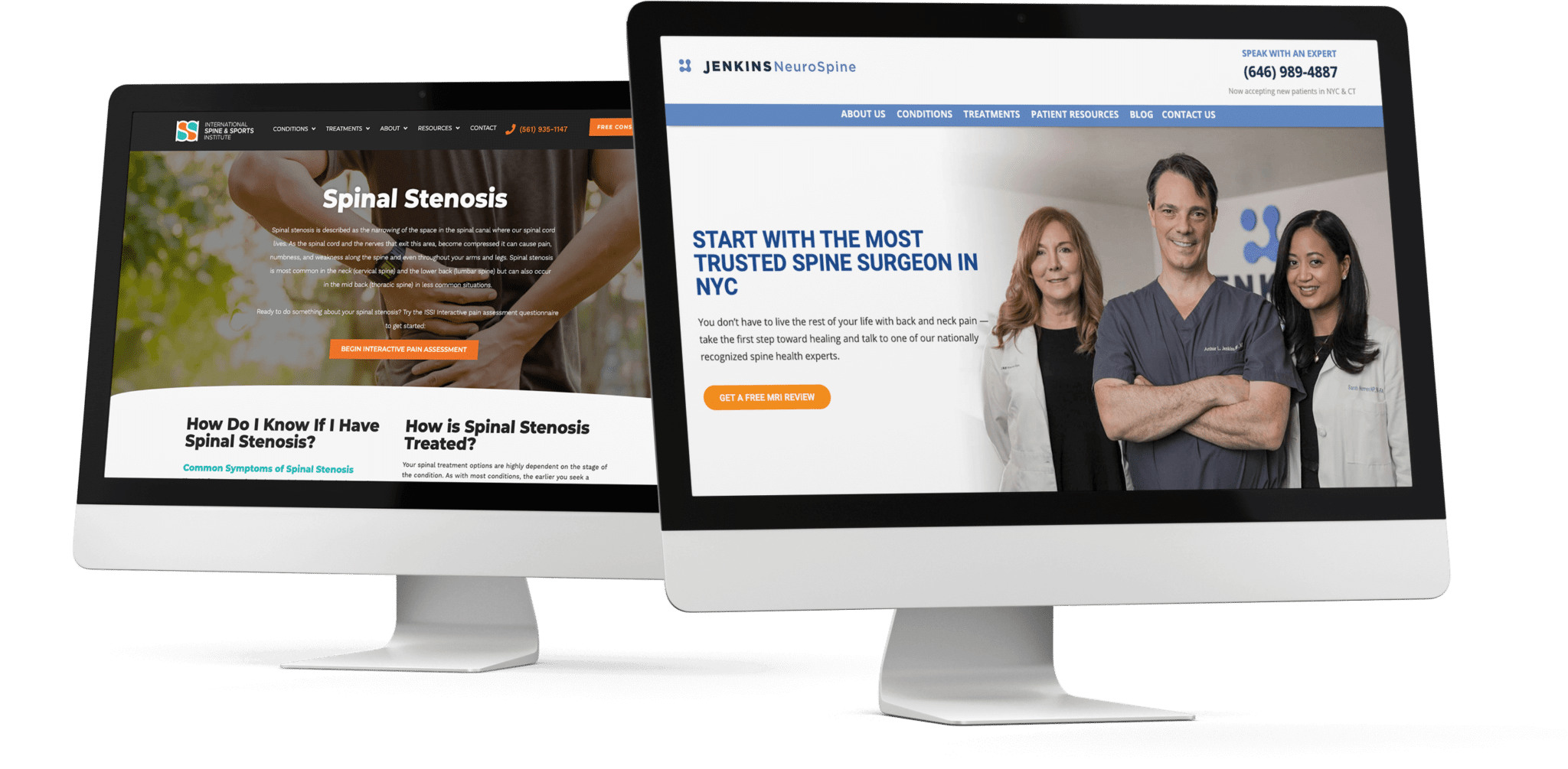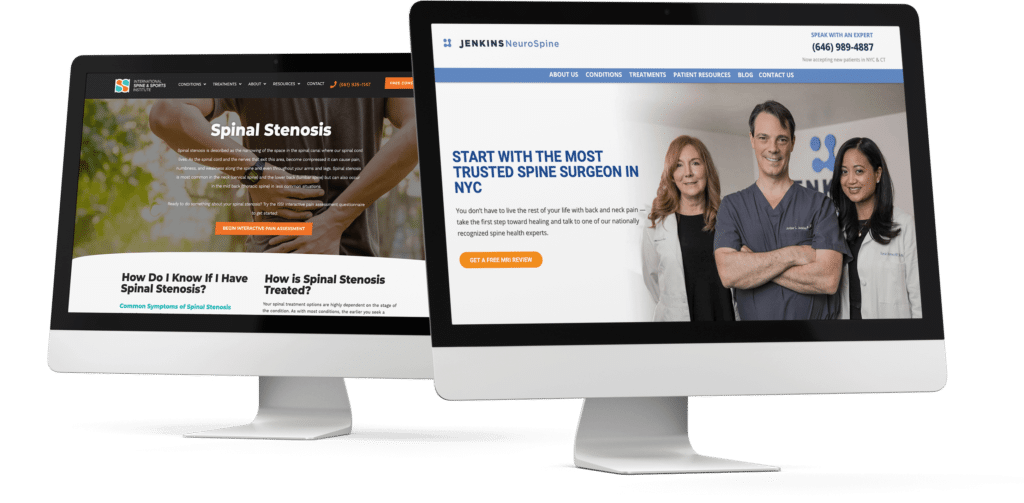 4. Build Patient Empathy
I've written before about the importance of empathy in medical marketing. Simply stated, the more you can talk about patient problems and how that makes them feel, the better you'll hold their attention and motivate action. Nowhere is this more important than on your website.
Here are a couple of key ways to incorporate empathy into your site: First, talk about patient problems at the top of your homepage. That first headline and subhead should both explain what your practice does and the patient problems you solve. Next, add empathy to key lead generation pages. Adding some text about patient problems on the pages where you're asking for leads can help increase your conversion rates.
5. Provide Details About The Patient Experience
Top-performing medical practice sites provide plenty of detail about the patient experience. What can they expect after they submit a "contact us" form? How long will it take for someone to follow up?
Questions about the patient experience have become particularly important in the current environment. Patients want to know what steps you're taking to keep them safe to give them the confidence to book an office visit. Do you offer telehealth? If so, provide a clear explanation of how it works.
If a provider doesn't deliver clarity about the experience, patients are often willing to find another one.
The ROI Of A High-Performing Medical Practice Site
So many potential patients are lost to a bad website experience. A high-performing medical practice website can maximize your traffic-to-lead conversion rate so you know you're getting the most out of your digital marketing efforts that drive people back to your site. If your conversion rate is average, consider spending more time and money on your digital marketing to get the results you want. Follow the above best practices to maximize your conversion rate so you know you're getting the highest possible return on your investment.
Request a free consultation today if you'd like to speak with an expert about turning your medical practice website into a patient acquisition machine.
This article originally appeared in Forbes.