Facebook is a massive platform, with more than 1 billion users logging in daily. In this past election, politicians and interest groups alike spent millions of dollars just to get Facebook users' eyes on their campaign ads.
But Facebook advertising during the midterm elections this year looked much different than the elections of 2016. Between privacy concerns and a few new transparency tools, Facebook has made several updates to the advertising platform just this year.
As advertisers, having a strategy in place is crucial to get the kind of results you want, especially if you're not working with million dollar budgets. So how can advertisers focus their Facebook ad campaign strategy so they get better results?
Here's what we learned in 2018 managing over $1 million in client advertising budgets.
Finding the Right Target Audience is Still Key
You're not going to see results if you're showing your ads to the wrong audience. As advertisers, you need to understand first where your audience is at in your buying funnel before guiding them further along their journey.
Make sure you're filling the top of the funnel with people who are engaged with you. Use your existing lists to build a few different audiences, and consider the following to help define those groups further:
Use Facebook's CPM bidding to ensure you're reaching your custom audience
Test different kinds of content to see which ads the audiences engage with most
Create a lookalike audience to reach people that are similar to those on your list
You'll want to gather data on how "sticky" or engaged these audiences are. So if they're not familiar with your brand yet, you might introduce them to your brand with a helpful video or how-to guide.
Determine the Right Ad Objectives for Your Campaign
Your ad content should align with your overall lead generation strategy. Content performs best when it's served to a carefully targeted audience with the right objective. Here are a few tips on the kinds of ad campaigns that you might run:
Brand Awareness
Use video or the carousel feature to warm up cold audiences. Introduce yourself to a colder audience with a brand awareness program. An instructional video works well with this strategy, or you can also get creative with Facebook's carousel feature: it makes it easy to crop videos and format them so you're able to showcase your brand effectively.
Engagement
Build your audience by giving them helpful content they need. If your audience has already engaged with you through your site, they have an idea of who your brand is and what your company's about. So give them ways to engage with you further. An e-book on a relevant topic or coupon for services will help to keep them engaged and drive traffic to your website.
Conversion
Drive more actions on your website. If you're running ads to drive conversions to your website or app, set up Facebook Pixel to optimize those ad sets for conversions. But double-check that you set up the pixel correctly, and ensure it's installed and verified so your ads deliver like you're expecting.
Retargeting
Follow up with people who have previously engaged with you. Retargeting ads are for your warm audiences. But you don't want to run into issues with ad fatigue, so be sure to give them a few different types of ads with fresh content. When you use the Frequency Cap feature, you'll ensure this audience doesn't see the same old content every week.
Identify Key Performance Indicators
(Hint: It's Not Always Simple)
Some brands have a longer sales and conversion process than others: if your brand is a healthcare facility, for instance, a Facebook Ad might not immediately result in a new patient appointment. Your paid social supports the overall sales process, however, and your goals for the campaign can reflect that strategy. For example, make sure you're using the correct attribution window and are using all available integrations for your CRM or booking software. With the right tracking, you might find that successful social ads are assisting with key performance metrics like appointment booking.
Sometimes goals can be more straightforward. Our brand awareness campaign for a local client saw great success by featuring fun videos that showcased the business' offerings. We monitored the videos' estimated ad recall lift rate, which is how Facebook measures the likelihood that users will remember seeing the ad later.
We were thrilled with the results: the video ads were delivered to the audience with a 14.84% recall lift rate.
The Bottom Line: 4 Things You Can Do Right Now
Consider these few final tips before you plan your next campaign:
Click-Through Rates
Average click-through rates are reported at .9% across all industries. If you're seeing anything less than a CTR of 1%, go back to your audiences and make sure they're the right targets for the campaign.
Monitor Ad Frequency
Frequency is the average number of times a unique person sees the ad over a period of time. For most industries, once the ad frequency is above 3, we recommend going back to creative for some fresh ads. When frequency hits 5 or above, your ads aren't effective at that point. Lower the amount you're spending on the campaign while you develop fresh content.
Look at Your Reach
Reach is the total number of unique people who have seen your ad. Facebook gives you estimates on how many people should be seeing the ad, based on your budget: your "potential reach." If your ads aren't delivering to their full potential, you might be targeting too many people. If the reach is consistently lower than what Facebook's audience builder says it should be, make sure the audience makes sense and you're not overlapping target audiences.
Remember to Target for Mobile
Review your ad to make sure it still reads well on mobile — more than 95% of Facebook users access the platform from their phone. Smartphone screens are obviously smaller than a desktop computer, so keep your headlines concise and focus on a great, bold CTA in your images.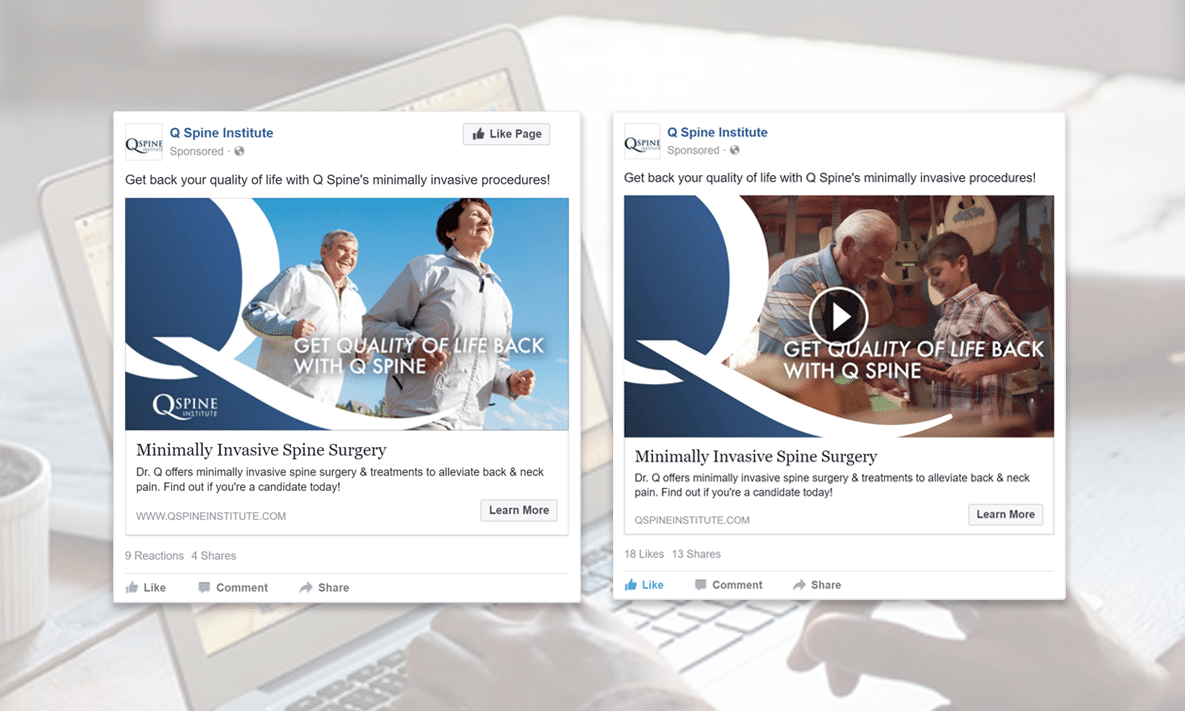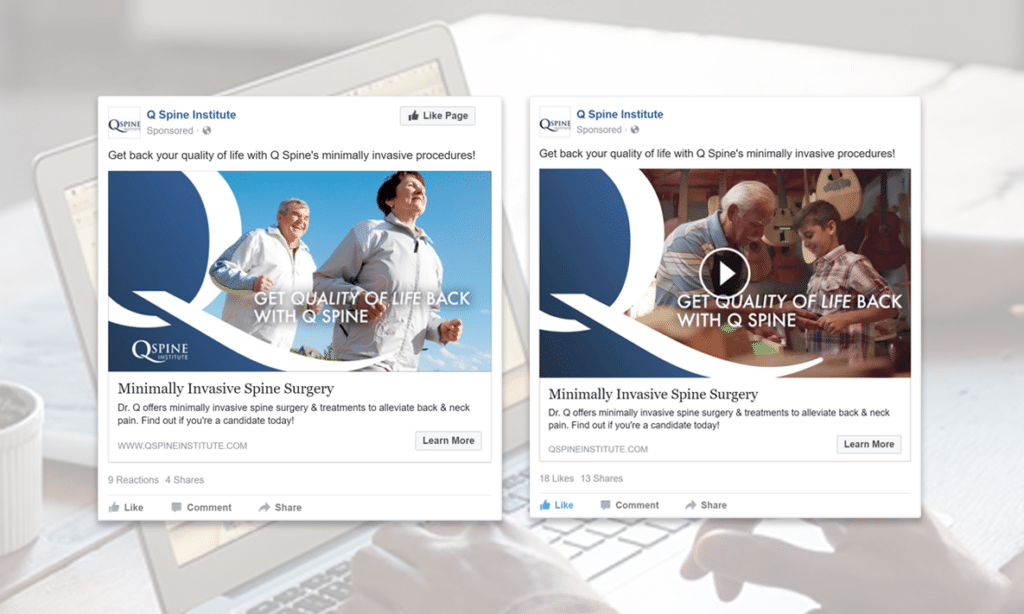 Take your review to the next level with a 27-point Paid Media Audit.
Conclusion
Don't just hope for a successful campaign. When you use our 27-point audit, you'll gain insight into how your Facebook, Google, Video, and Display ads are performing compared to your competition. Engage your audience with confidence, develop more qualified leads, and run a better-performing campaign.
Need help launching your company's Facebook campaign the right way? Schedule your free 27-point audit with us here.
More like this: Facebook Ads for Medical Practices [14 Best Examples]