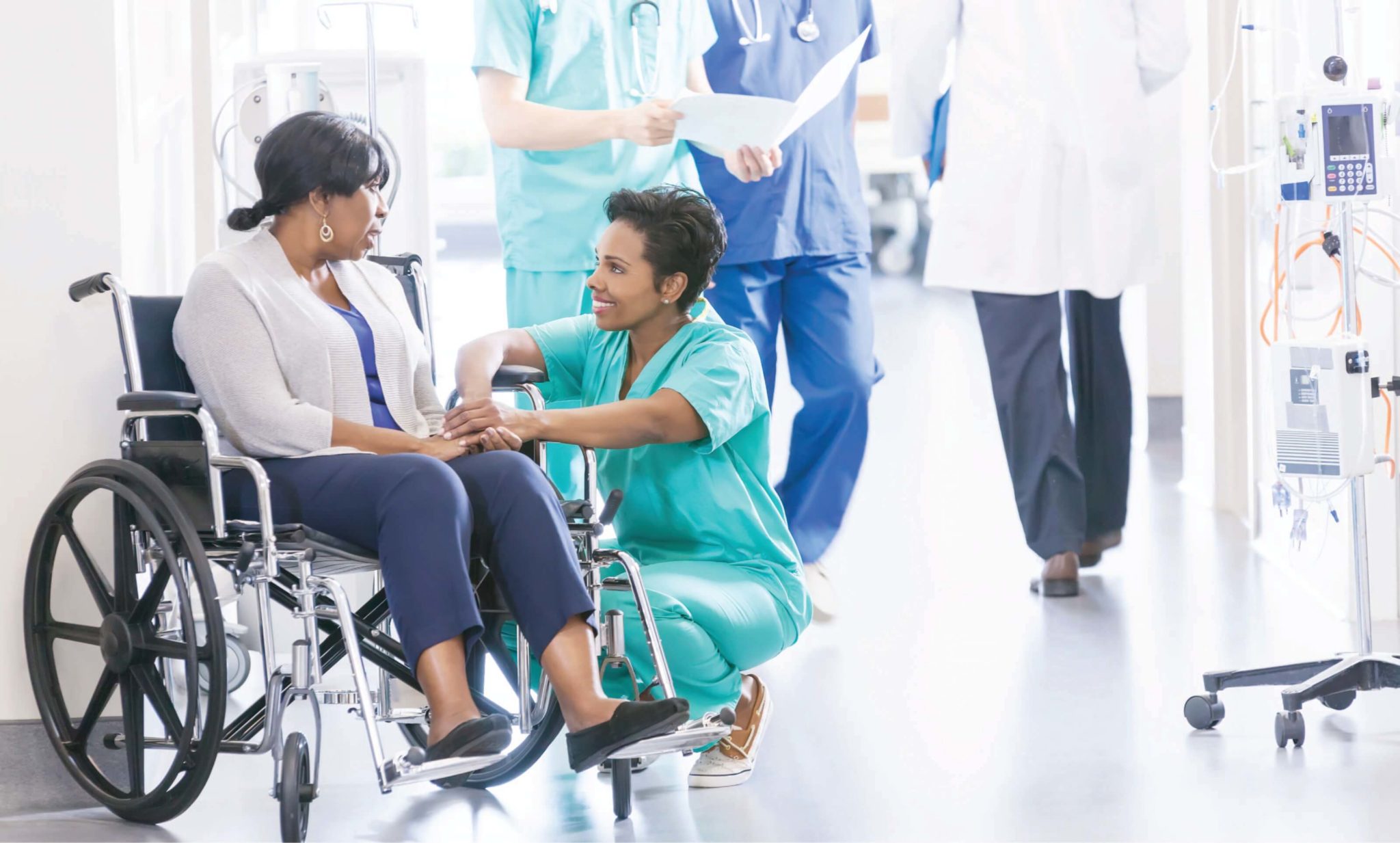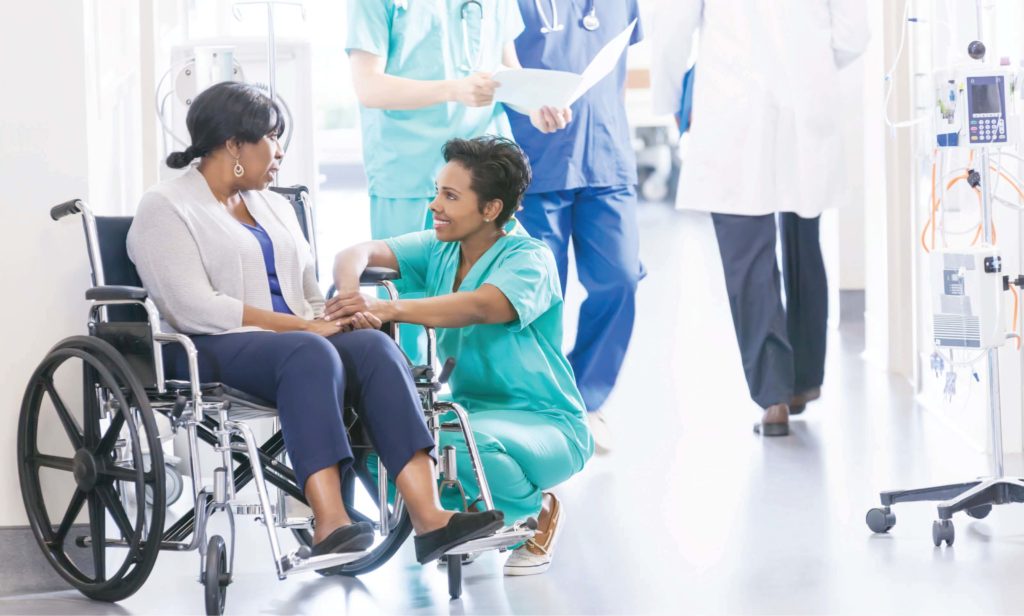 In my last article, I wrote about seven essential inbound marketing strategies for health care. The first strategy, and the one that I believe is by far the most important for any medical practice, is to lead with empathy. I would argue that empathy is a fundamentally misunderstood concept.
Research professor Brené Brown offers what I think is the clearest description of empathy that I've heard: "Empathy is feeling with people."
It's different from sympathizing with them. Brown refers to four key characteristics of empathy, which she attributes to nursing scholar Theresa Wiseman:
1. Taking the other person's perspective
2. Refraining from judgment
3. Recognizing their emotions
4. Communicating that recognition to them
Leading with empathy in your medical marketing means that rather than starting off by talking about how great your practice is, you start by talking about the patients' needs. One of the best ways to grab someone's attention is to talk about them — show them that you understand their problems from a rational and emotional perspective, without judgment.
Why Empathy Can Be Important
Here are four reasons why empathy can be important in medical marketing.
1. Emotions Help Guide Patients' Decision Making.
Empathy is important because patients often rely on emotions to help guide their decisions. Research has shown, for example, that "feelings provide the basis for human reason — brain-damaged patients left devoid of emotion struggle to make the most elementary decisions."
2. Empathy Can Help Build Trust.
Beyond your credentials and customer reviews, communicating empathy to potential patients is another way to build trust. It can be the foundation for a long-term relationship and can often be motivating when a potential patient is trying to find a trustworthy provider.
3. Empathy Can Differentiate Your Practice.
Spend time on your competitors' websites. In my experience, many practices talk about themselves and show very little empathy toward the patient. When you lead with empathy, it can differentiate your practice from competitors.
4. Empathy Can Be the Foundation of Good Content.
Perhaps most importantly, empathy is how you can truly understand patients' intent, and this is where most good content comes from — understanding what potential patients need. If you struggle to see the world through the eyes of patients, how can you create great content for them? The most effective content marketing is built on empathy.
How To Apply Empathy In Your Medical Marketing
Try these six tips for applying empathy in your medical marketing.
1. Spend Time Listening and Observing.
This may be an obvious recommendation, but it's overlooked by many medical practices and medical marketing agencies. Anyone responsible for your marketing should be spending a lot of time listening to and observing patients. For most practices, there are two easy ways to do this: The first is by listening to recorded phone calls. We use a variety of call tracking systems for different clients, including CallTrackingMetrics, WhatConverts and CallRail. The second is to use a website visitor recording tool (we use Hotjar) to see how potential patients are actually using your website. This can provide a behavioral layer of insight to your understanding. These tools together can build a foundation for better understanding patient needs. 
2. Create a Patient Journey Map.
Once you're armed with some insights, one of the best ways to put yourself in a patient's shoes is through a journey map. A good patient journey map can help you organize your marketing efforts into a cohesive campaign. Don't overcomplicate it — outline the basic stages of the journey. For most medical practices, the three stages of research, consideration and scheduling will do, and then you can build in the details. For each stage, outline the questions that patients are asking, how they're feeling and what they're doing.
3. Make Your Patient the Hero.
You aren't the hero of the story; your patient is. This means tipping the balance of your website content to focus more on the patient. For example, rethink the imagery on your site. Consider featuring patient imagery rather than just pictures of your physicians. 
4. Make Sure the Front Office is Showing Empathy.
It's important that empathy is pervasive across the entire patient life cycle. One of the most crucial touchpoints with your medical practice is when patients reach out via phone or email to ask questions or schedule an appointment. New patients can often feel a bit lost at this stage due to a front office that isn't empathetic.
Just as you make the customer the hero on your website, make them the hero in the front office. Always express an understanding of customer problems, and most importantly, give them confidence that you have a plan in place to get them help.
5. Avoid Using Clichés.
Clichés are often the enemy of empathy. Avoid them at all costs. It's likely not enough to simply say that you understand how a potential patient feels. Provide details and name the emotions you think they might be feeling and why. The details are what can help create believability and help patients trust that you really do understand. 
6. Use Video to Show Empathy.
Lastly, I can't overstate the importance of video. The storytelling nature of the medium makes it one of the ultimate ways to communicate empathy. When done right, it can also convey a level of authenticity and trust that text and photos can't typically match. 
Some types of video are by nature better at expressing empathy. Patient testimonials, for example, are great at connecting with a potential patient emotionally. Try to use real people in your videos — avoid stock videos or overly staged videos that may come off as inauthentic.
Remember That Empathy Takes Practice
Empathy is a skill that you may need to work on. It will likely improve over time.
While sympathy can be easy, truly putting yourselves in someone else's shoes is often difficult. Your practice will likely get better at showing empathy as you learn more about your patients and become more aware of your own judgments and patient communication issues. The practices that take the time to embrace empathy and get better at it can create enduring patient relationships and distinguish themselves.
This article originally appeared in Forbes.