Making high-end diet consulting approachable.
Vita Dietitians is a start-up telehealth group of dietitians offering specialty diet and lifestyle consulting and treatment. RUNNER worked with Vita to create an approachable-but-professional brand identity and to design and develop a website that both differentiated them from other "nutritionist" services and provided answers to all their prospects' hesitations in order to grow as rapidly as possible.
Highlighting friendly expertise.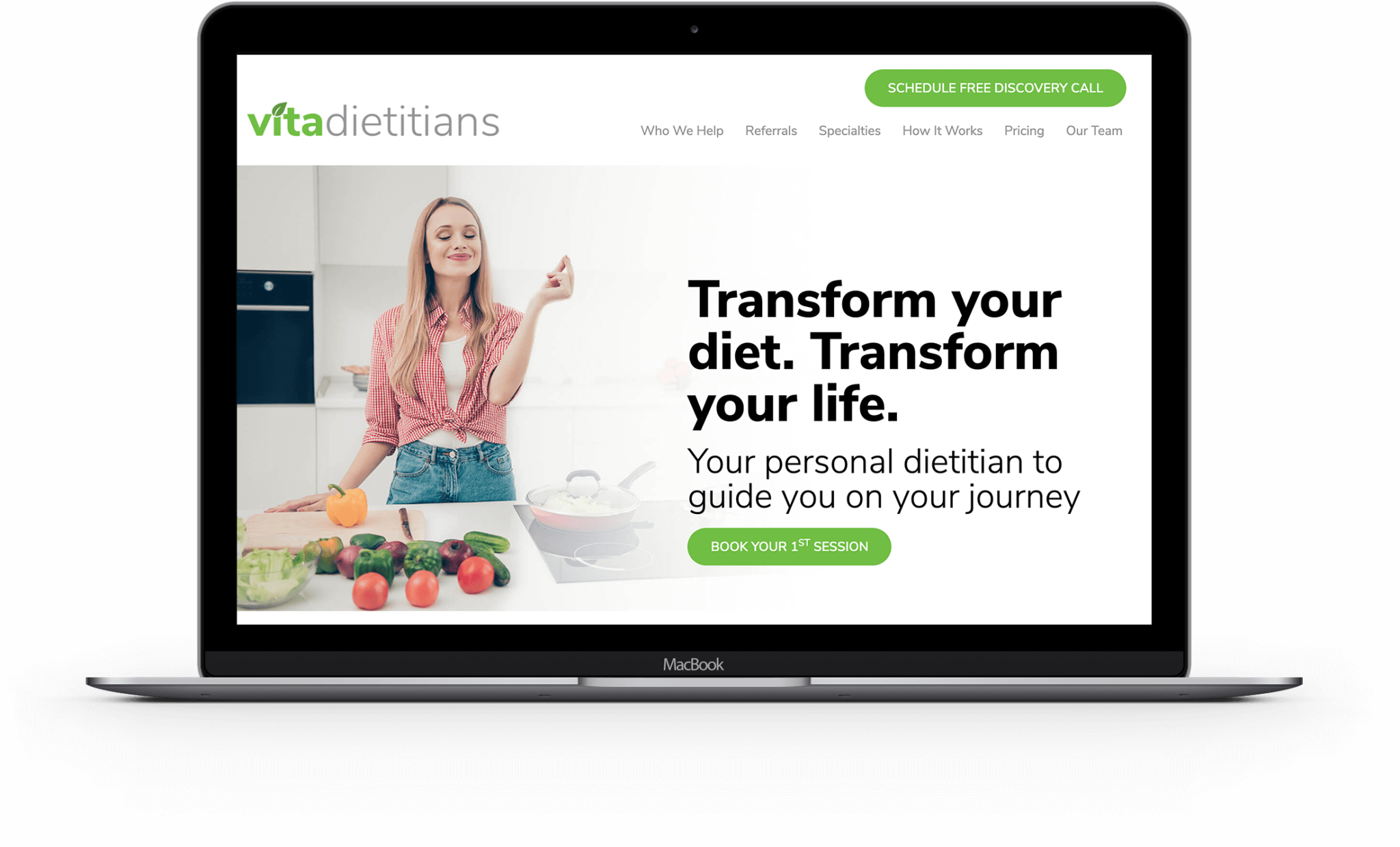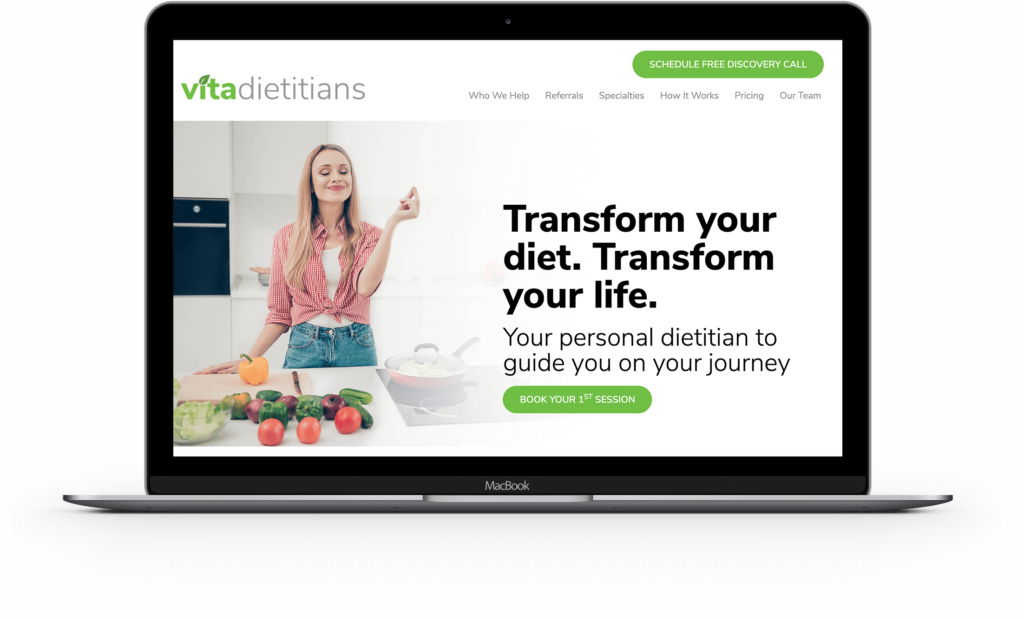 We started by exploring the founder's intent in starting the Vita brand, then developed a new logo set to serve as the design foundation for all work moving forward.  
We then took the medical expertise from our client and combined it with the friendly brand persona and clear step-by-step, patient-focused messaging to clear the way for leads to come in the door through their new, custom-designed website, which we integrated with their business software for the smoothest patient experience possible.