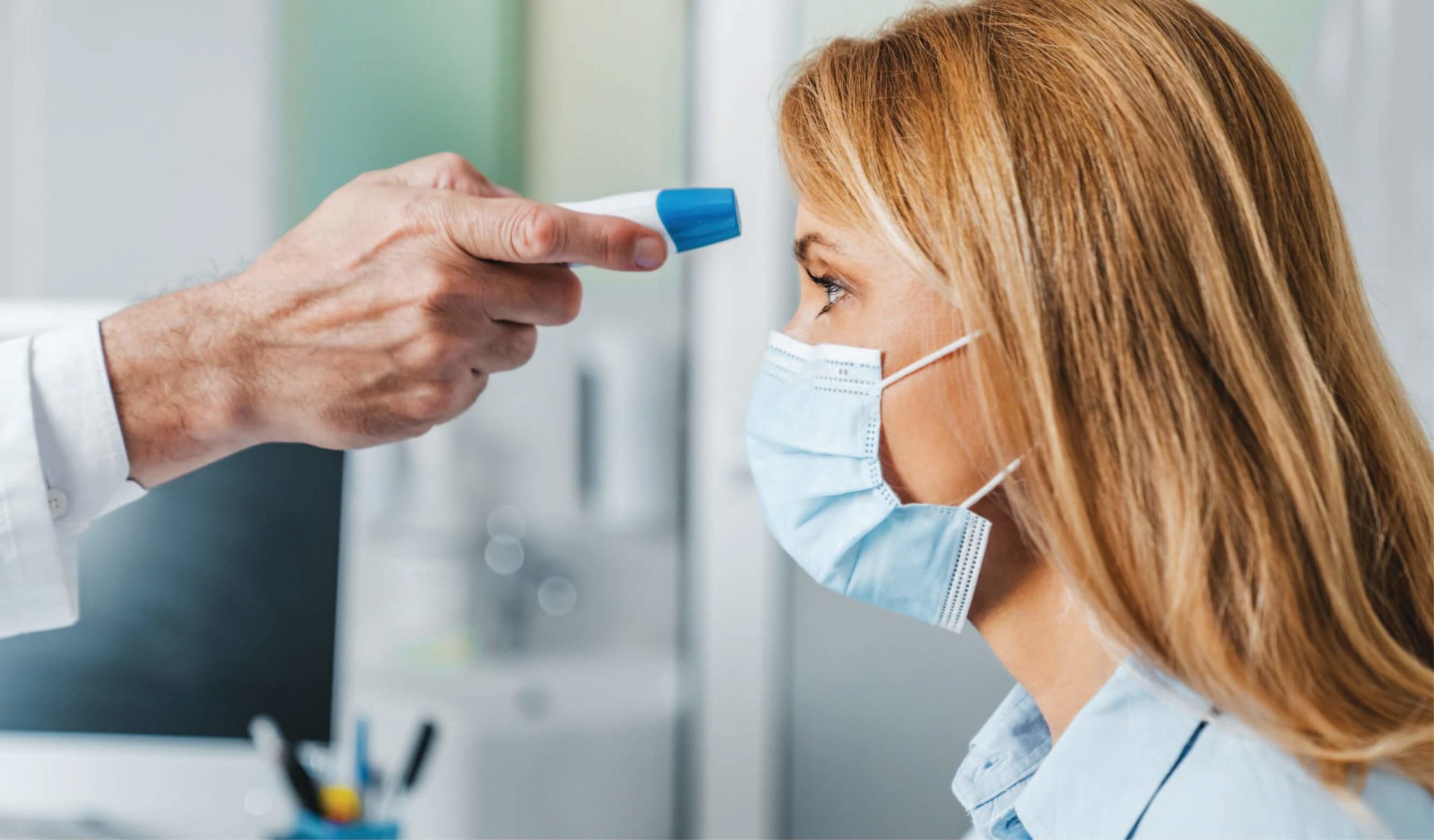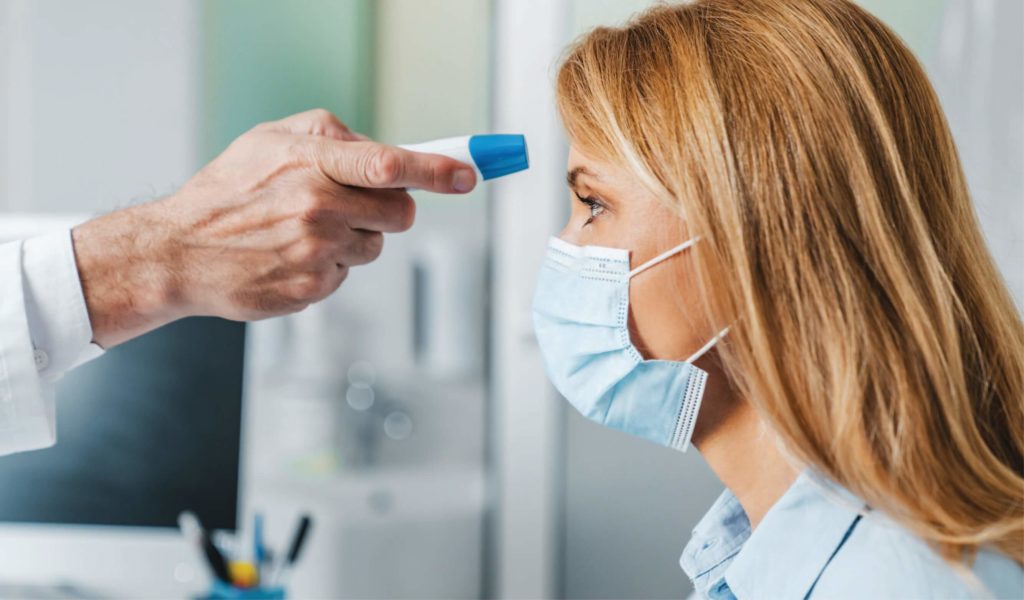 As COVID-19 has continued to evolve and change the way so many live their daily lives, so have the needs for how you must address it when marketing your medical practice to current and prospective patients.
Life looks different depending on where you live and which rules may or may not be in place, making it all the more necessary to ensure you're tailoring your message to meet the needs of your patients. 
When the novel coronavirus first started impacting businesses in mid-March of 2020, messaging was all about simply stating whether or not your practice was open for business. Now it's clear that patients are VERY concerned with safety and you need to provide much more detail about measures you're taking.
COVID-19 Safety Messaging for Medical Practices
Not providing details could be disastrous. According to a national survey from Klein & Partners, 19% of patients said they would switch providers if another provider "demonstrated better safety and cleaning procedures to protect me from Coronavirus."
So how exactly do you communicate these changes?
Enter: The COVID-19 Safety Protocol.
Since all of this began, RUNNER has spent countless hours working with our clients to determine how to properly navigate this situation. We've found one thing to be consistently impactful when done correctly: Developing a well-defined COVID safety protocol that is both "branded" and can easily convey safety measures to patients across various marketing channels.
It's the key to getting them "in the door" which now could mean either in-person or virtually, depending on your area of practice—but that's a whole other topic!
A well-defined and communicated COVID Safety Protocol will increase your lead conversion rate if you're taking the right steps.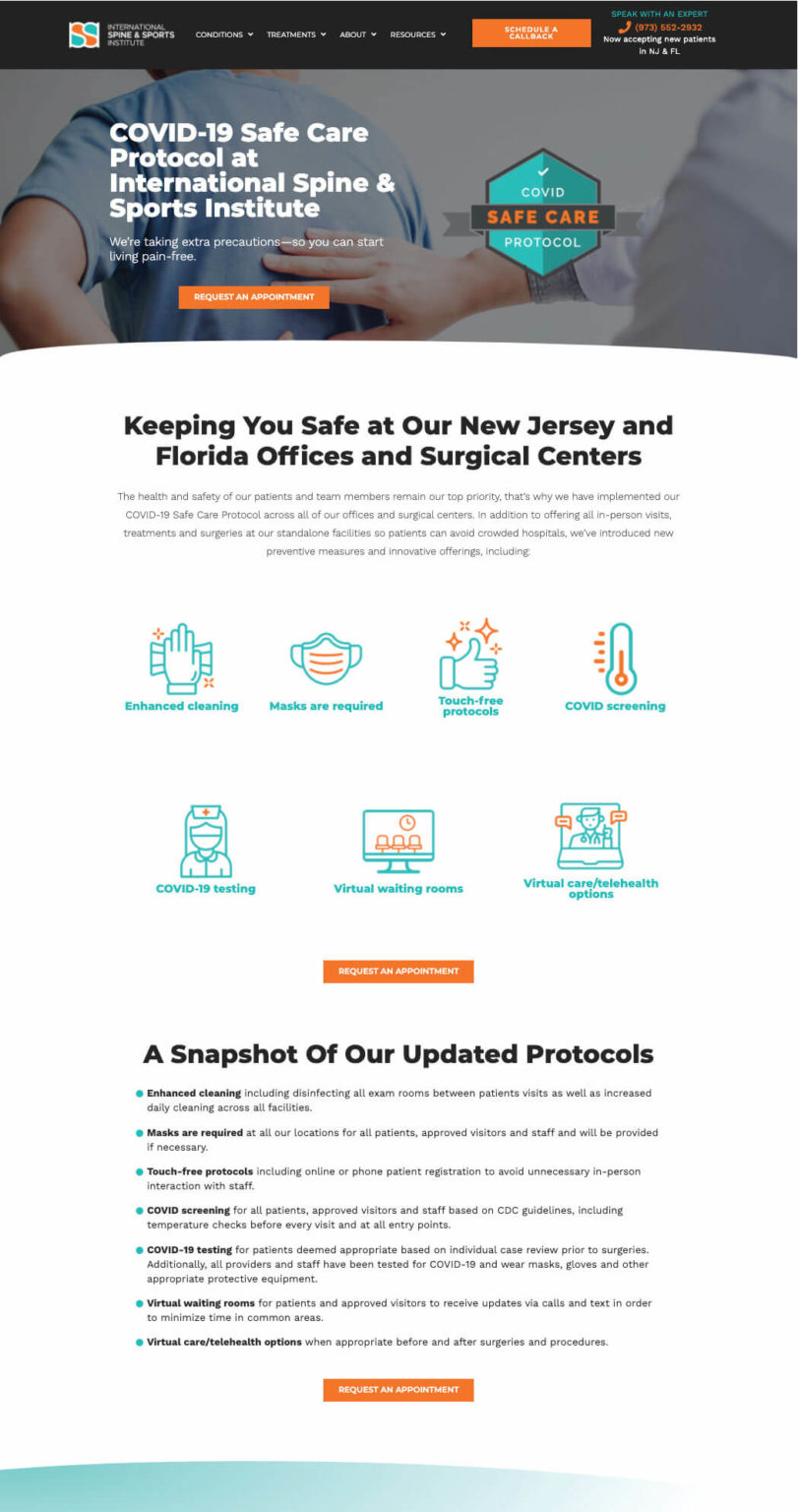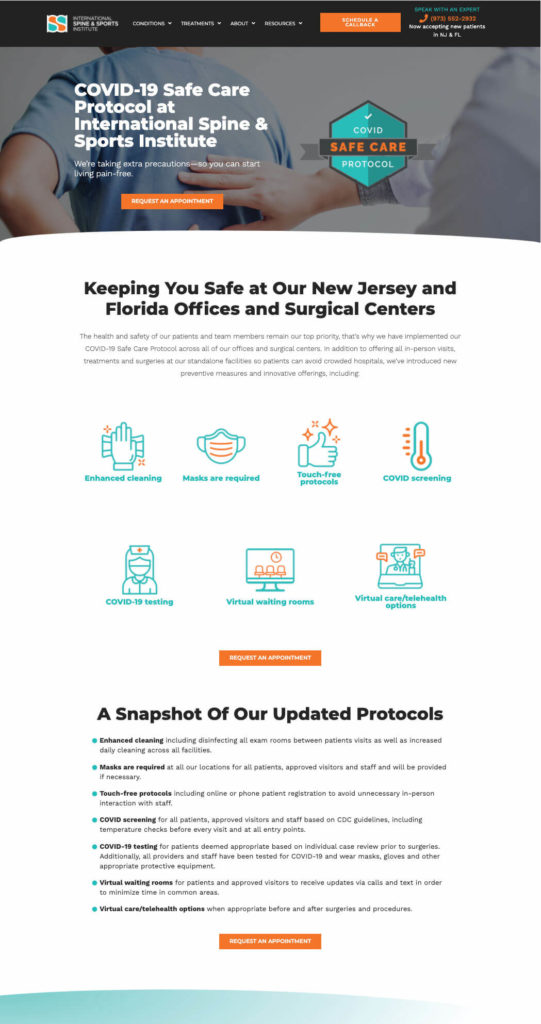 While every COVID Safety Protocol will look different depending on the steps your practice is taking, there are four essential "steps" to developing and marketing your new protocol.
1. Be Empathetic
We've discussed this before, but now more than ever it's important to clearly and openly address the concerns of your patients. Getting patients to book visits, whether in-person or virtually, is all about making them feel comfortable enough to actually seek treatment during this time. That starts by putting yourself in their shoes to understand and address the emotions, fears, and questions causing hesitation or doubt.
2. Don't Skimp on the Details
Think your patients don't want to know any sort of nitty-gritty details about their care or the step-by-step precautions being taken? Wrong. Think you can just play it by ear without mapping out the new "normal" patient experience? Wrong again. Patients are actively seeking out clarity and guidance, and as a healthcare provider, this falls to you. To successfully accomplish this in your COVID safety messaging, it includes noting both exactly what you're doing and what specific experience they can expect.
3. Make It Your Own
As previously mentioned, not all protocols will be the same, nor should they "look" the same. When developing a protocol that's uniquely yours, it's also time to put your stamp on it. Having a protocol that's unique and branded to your practice will help establish authority and legitimacy, which in turn, builds trust.
4. Promote. Promote. Promote.
Once you've developed your (empathetic, detailed, and uniquely yours) COVID Safe Care Protocol, now it's time to make sure you cover all the bases in getting it out there for the world to see. This includes:
Dedicated, Prominent Website Placement
We all know COVID-19 isn't going anywhere anytime soon, so it's best to treat it accordingly on your website, which includes developing a standalone page and establishing other designated callouts that link to it across your site.
Adapt Your Messaging Into Various Formats
Don't settle on one format when it comes to getting your message out there. You never know what will resonate the most with people, so it's crucial that you test your messaging in various formats, including video, graphics, short and long-form content, and iconography. We've found video to be particularly persuasive because patients want to hear from a physician.
Cross Channel Promotion
Once you've got your website updated and your message adapted into various formats, it's time to integrate it into other channels. From digital advertising and directory listings to blogs and organic social media, you'll want to hit all channels with a clear and consistent message highlighting your new protocol.
Pro Tip: Sites like Google My Business, Yelp, and Facebook are offering assistance with this by designating sections for COVID-specific updates messaging.
Bonus Step
So you've developed your protocol and integrated it into your marketing. As previously mentioned, as the virus continues to evolve, so does the way you must address it. That means: this is not a "set it and forget it" scenario. Keep a close eye on channel performance, analyze which messaging resonates the most, and pivot when needed.
Conclusion
Want to find out more about how to properly navigate your marketing efforts during COVID-19? Like our other clients, you can continue to acquire new patients and grow during this challenging time. In fact, if you don't have a strategy to compete for a limited pool of patients, we can help.
Spend time with a practice marketing expert by requesting a consultation or go ahead and schedule a call.