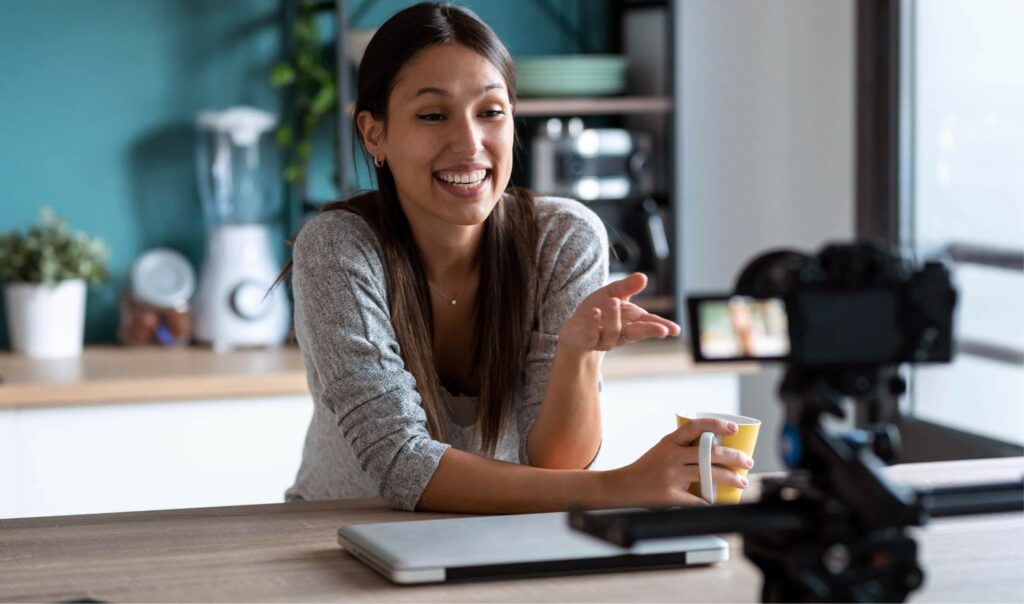 2021 has ushered in a number of new B2B healthcare marketing trends for healthcare startups and service companies. According to CB Insights, there are over 12,000 health tech startups catering to the healthcare industry across the globe and that number is increasing rapidly. 
Deloitte estimates the global healthcare technology industry is now worth $300 billion and is expected to continue to grow at a rate of 12% a year. By the end of 2021, the healthcare industry itself will be worth an estimated $6 trillion. This means there is a lot of opportunity for healthcare technology, SaaS, and services companies to take advantage of those budgets. 
Knowing this, staying up to date on the latest B2B healthcare marketing trends is important.
It's not enough to have a cutting-edge healthcare product offering. B2B healthcare partners also need cutting-edge marketing strategies to connect with and influence healthcare leaders, decision-makers, and buyers. The traditional methods of sales through in-person visits, trade shows, and conferences have taken a back seat to more strategic, digital tactics in the post-COVID era. Let's take a look at a few market trends in healthcare to be aware of.
Growth in Healthcare Account-Based Marketing (ABM)
When asked, most B2B salespeople can list 5-10 companies they would love to have as customers. But what is the upper threshold of that knowledge? Do they know the key decision maker's names or contact information? Do they know the company budget cycles and when they are most likely to sign a proposal?
Account-based marketing in healthcare is all about moving beyond "personas" and "target audiences" and outright marketing to real people in real positions at real companies. For B2B healthcare companies, a good place to start with ABM is to simply make a list of ideal companies and ideal job titles. The areas where those lists intersect make a great starter ABM list.
There are several advanced tools for use with AMB lists in order to target and market to those specific people. Here are some places to start:
ZoomInfo – This tool is perfect for filling in the gaps of B2B lists you already have. For example, attendee lists from healthcare conferences (in-person or virtual), webinars, and other sources can be filled out with ZoomInfo's database of names, job titles, phone numbers, emails, and more.
Definitive Healthcare – This list-building tool allows B2B healthcare professionals to target healthcare payer networks, provider systems, and ACOs through a robust filtering system. Simply input your target criteria such as the number of beds, annual revenue, or job titles, and export a list for use in ABM tactics.
Another good place to start is LinkedIn. The basic search feature can be useful for drafting a rudimentary ABM list, but B2B marketers and salespeople can also take advantage of LinkedIn Sales Navigator, which will give you the ability to both add more filters to your search to narrow down to the best B2B prospects, as well as provide you the opportunity to directly message them.
For even more advanced tactics, contact RUNNER Agency for a free B2B consultation.
An Opportunity for Social Media Marketing in Healthcare
Speaking of LinkedIn, social media is an often overlooked opportunity for B2B healthcare targeting. It is easy to assume that social media is a primarily B2C channel, but according to recent research, employees in the healthcare industry spend over three hours a day on social media. In addition, Healthcare employees are more likely than any other profession to use Facebook for professional purposes. Healthcare organizations need to stay on top of social media trends to ensure that their marketing campaigns are reaching the right audience. Source. 
With the move to digital in 2020, most healthcare professionals are getting increasingly bombarded by email marketing and advertising. However, social media presents an opportunity to make real connections in the digital space if done correctly.
When we think about social media marketing, most people jump straight to tools like Hootsuite and start pumping out posts for your brand's pages. Unfortunately, this tactic is no longer viable. Instead, follow these strategies to bring your social media into the 20's.
People, not brands

– Healthcare leaders are more likely to respond to a Facebook or LinkedIn profile of a legitimate person rather than a faceless brand. This means salespeople must be willing to put themselves (or at least their profiles) out there. Plus, healthcare leaders are even more likely to respond to former medical professionals such as Chief Medical Officers.

Less is more

– When it comes to thought leadership, several evergreen resources such as whitepapers and webinars will be much more useful than daily posts about obscure, fictional holidays.

Stay on target

– Remember the ABM targeting and craft content specifically for the people and companies on that list. Watch your comments and when someone from the ABM list engages with you, don't be shy about reaching out.
In a previous article, we expanded on best practices for social media in healthcare, you can read it here.
Want more valuable resources? Follow RUNNER Agency on LinkedIn.
Build Client Relationships and Grow Revenue With Video
Video is the next mobile distribution method for B2B healthcare companies. Video is more than just another marketing tool. It's a powerfully effective method for retaining and building relationships between your brands and the healthcare decision makers you want to target. In 2020, many B2B healthcare brands saw the move from in-person events to digital as being hamstrung. In 2021, we know that this move is an important evolution in how we connect with, sell to, and serve our customers.
(Example of an explainer video)
Explainer Videos – B2B buyers are taking research into their own hands, and often don't want to speak with a sales rep until they've done some research. Explainer videos that provide basic understanding of what you do are a great way to help a prospective buyer understand your value proposition.
Thought Leadership

– Webinars and short educationals remain a staple of digital marketing. However, in 2021, they are getting more visibility than ever. This is due to two main factors. First, social and search platforms are serving video with new algorithmic preferences. Second, clinicians and healthcare leaders have become more comfortable with video as a medium after a full year of Zoom meetings.

Selling via Video

– Before the pandemic, getting a prospect on a GoToMeeting or web conference was a hassle, especially in the medical B2B space. Clinicians and healthcare leaders simply didn't want to learn how to use Skype for a healthcare-based SaaS product demo. Now, hopping on a Zoom link is second nature for most B2B prospects. 

Product Onboarding

– Especially when it comes to B2B healthcare-based SaaS products, client success is more important than ever. Happy customers lead to referrals and more sales. Tools like

Loom

are perfect for creating onboarding and training videos to set your new customers on a path to success.
Video is a critical component in healthcare B2B. Here are 16 types of medical marketing videos that can be implemented into your marketing.
Video doesn't have to break the bank. Discover new Remote Video options
With all these changes, it's important to stay focused on ROI and efficiency. If you're ready to elevate your healthcare B2B marketing, you need a roadmap for success. RUNNER Agency specializes in helping B2B healthcare companies build their ABM strategies, connect with prospects, and grow through digital. Contact our B2B marketing team today to discuss partnership opportunities.