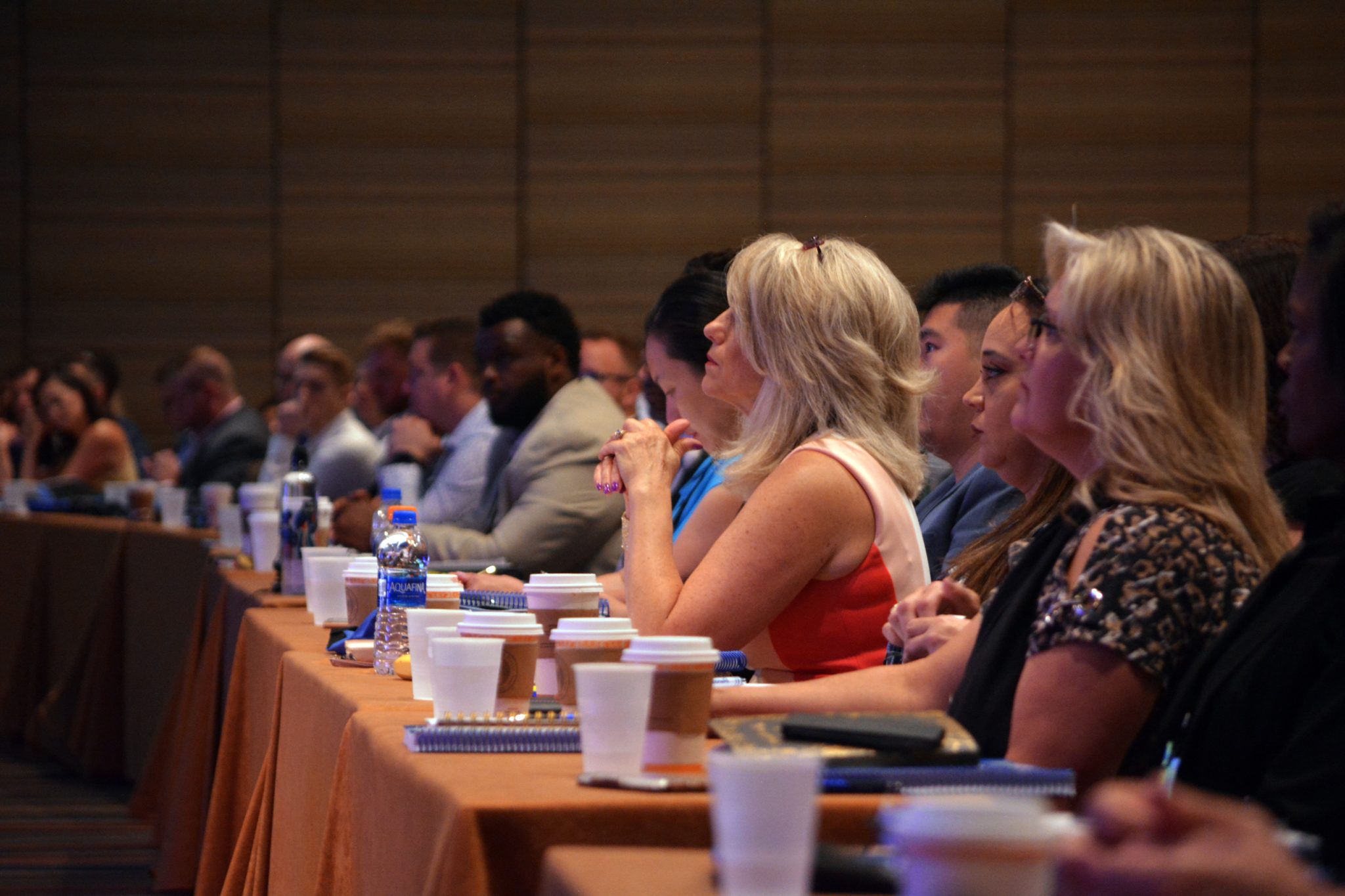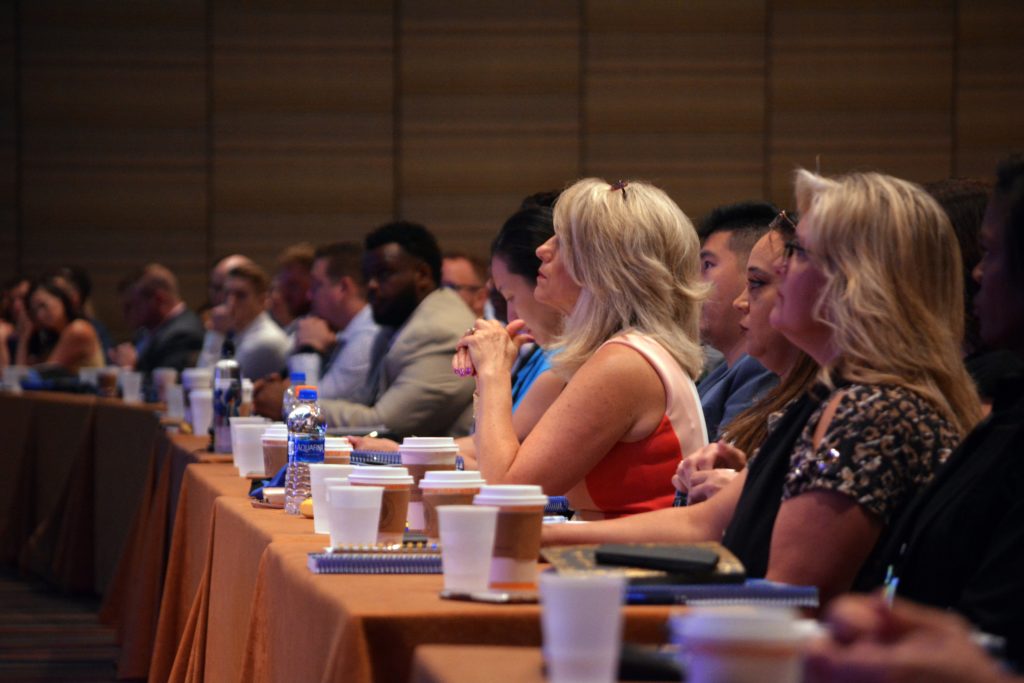 Like many B2B sales and marketing team members, you may have been relying on a handful of in-person conferences to drive a large percentage of new leads or sales. With conferences canceled, what's the best way to pivot and continue to create sales opportunities for your business? By shifting your dollars into digital marketing.
Digital marketing represents the most cost-efficient and targeted way to get in front of qualified prospects. But you can't just buy some ads on Linkedin. To truly replace the in-person experience, you need to build a clear strategy to identify, nurture and close leads.
The Strategy to Identify and Close B2B Leads: Account-Based Marketing (ABM)
What makes Account Based Marketing, or ABM, different from other digital marketing strategies is that it begins with having a clear understanding of your prospects. This generally takes the form of a list of companies, or even a list of people. An Account Based Marketing strategy is designed to get ads in front of those prospects, turn them into leads and nurture them into sales.
Step 1: Create Your Account List
The first step is to identify your prospect list. This is an important step because the size of list and the details it includes will impact the digital channels you use in your strategy. Here are a few of the different ways to begin outlining your ideal prospects.
Target Industries: Think not just about high level industries, like healthcare, but sub-verticals inside of those industries, like biotech. Many advertising platforms can now dig much deeper. Linkedin, for example, has more than 145 industries to choose from. In addition, it's worthwhile to generate a list of the Standard Industry Classification code (also known as SIC Code) for the industries you're targeting. These codes can help if you're looking to purchase lists from some of the third party tool mentioned below. You can find these codes in the following OSHA manual for SIC Codes.
Target Companies: Generate a list of specific companies you're looking to target. Make sure it's big enough that you can build a large enough audience to target. We'd recommend a minimum target list of at least 50 companies.
Target Job Titles: Here, you want to list both the standard titles you're targeting (CEO), but also more specific titles that might be relevant, ie – Director of Materials Management. Do some research on Linkedin and look at actual titles.
Target Individuals: Lastly – there are several ways to create prospect lists of individuals. The most useful list for digital marketing will be one that includes email and phone. There are several ways to assemble this list.

Manually assemble lists by finding individual prospects on Linkedin. Once you have names, you can use a service like Hunter to find email addresses. Keep in mind, with this approach you'll only be able to find a smaller percentage of prospect emails.
Purchase lists from organizers (or, if you've been a sponsor for those events, you may already have access to those lists).
Purchase list from third party services like ZoomInfo or SalesGenie. Pricing will vary based on the service, but you'll be able to narrow your lists down through complex searches, and you generally only pay for those contacts with email addresses.

(Bonus) Target Groups/Associations: For some B2B companies, there may be industry associations or other industry organizations that have established "groups" on Linkedin. If they're large enough, these groups can also be targeted through paid advertising.
Step 2: Design and Build a Lead Generator
Once you've defined your audience, you need to build a lead magnet that provides value. The more info you ask for about the prospect, the more value you need to offer in return. As a replacement for the kinds of connections you build at conferences, your ultimate objective should be to generate a sales conversation. But you've got to nurture a prospect towards that goal. Here's an example of how a great content strategy with different lead generators can be used to nurture a client.
High-Funnel: Whitepaper Download
Whitepaper downloads signal interest, but aren't always an indicator that someone is truly in-market for your service. In fact, even after someone submits a lead, they might not read the whitepaper. If you have a list of 1,000 prospects, whitepapers will help you narrow that list down to the prospects you want to spend more time on nurturing. Other examples of high-funnel lead generators include: calculators, newsletter signups, gated videos.
Mid-Funnel: Webinar Registration
Webinars are a great way to determine how in-market or interested someone is. If they're willing to spend more time with you, they're a much more qualified prospect. But the REAL value of webinars is in the questions that get asked. Every question in a webinar is an opportunity to open a further sales conversation. Other examples of mid-funnel lead generators include: assessments (more in-depth than calculators), online courses or email series.
Step 3: Launch Your Advertising Strategy
Finally, your paid media campaign is where you'll actively scale getting your message in front of prospects. Paid advertising is essential, as simply cold emailing prospects on a list isn't enough. There are several critical decisions you'll need to make about your advertising strategy.
Ad Platform: For most B2B advertisers, Linkedin should be the top priority. However, research has shown a multiplier to brand awareness when you show up on more than a single platform. After Linkedin, we'd recommend Facebook and Google Display.
Ad Targeting: There are three essential targeting strategies you'll want to use in your campaigns. First, you MUST run a "remarketing" campaign. At a minimum, this audience includes those who've already visited to your site. Next, you'll want to run a prospecting campaign using the industries, companies or titles in your prospect list. Finally, if you have a prospect list with email addresses, you'll want to create a "custom audience" by uploading that list into Linkedin or Facebook. These platforms will match those email addresses with people on the platform and show your ad only to them. Keep in mind that if your list includes only business addresses, you may have trouble matching on Facebook, where more personal email addresses are used.
Ad Format: If you have the ability to produce video, video ad formats are more noticeable than images. However, image ads can still work well, as well as "carousel" ads that include multiple images.
Ad Message: It's important you personalize the message to your audience as much as possible. This is where your campaign setup is key. Segment your campaigns by industry or title, for example, and make sure the ads people see are relevant only to their industry or title. Likewise, in your remarketing campaign, if you know someone has already been to your site, or already downloaded a whitepaper, don't repeat your message, give them a message and call-to-action that moves them down the funnel.
In summary, a B2B digital marketing strategy that uses Account Based Management (ABM) isn't just the best replacement for companies looking to replace their conference marketing approach, but the most targeted and efficient way for a B2B company to consistently generate qualified sales leads throughout the year.
If you're a B2B company looking to implement an account based marketing strategy, reach out to request a free consultation. One of our digital marketing experts will help put together a unique plan for your business. In the meantime, see how we implemented an account based marketing strategy for Centraforce Health.