Tired of stagnation & ready to grow.
The fertility practice had a cookie-cutter website that felt outdated and offered no clear differentiation in a highly competitive space.
More importantly, they were spending money on marketing each month with little insight into performance or the impact on their business.
Our first step was to take them through a Brand Messaging Work Session to clarify their positioning and we applied it to a redesign of the homepage.
Next, we defined key performance indicators (KPIs) for the business and implemented call tracking and additional tracking needed to understand marketing performance and the impact on the business.
Lastly, we took over their Paid Search Advertising campaigns and optimized them to increase visibility and tie performance to calls and form submissions.
We continued to optimize marketing performance through conversion rate optimization, SEO and implementing a comprehensive marketing strategy. 
30% increase in new patients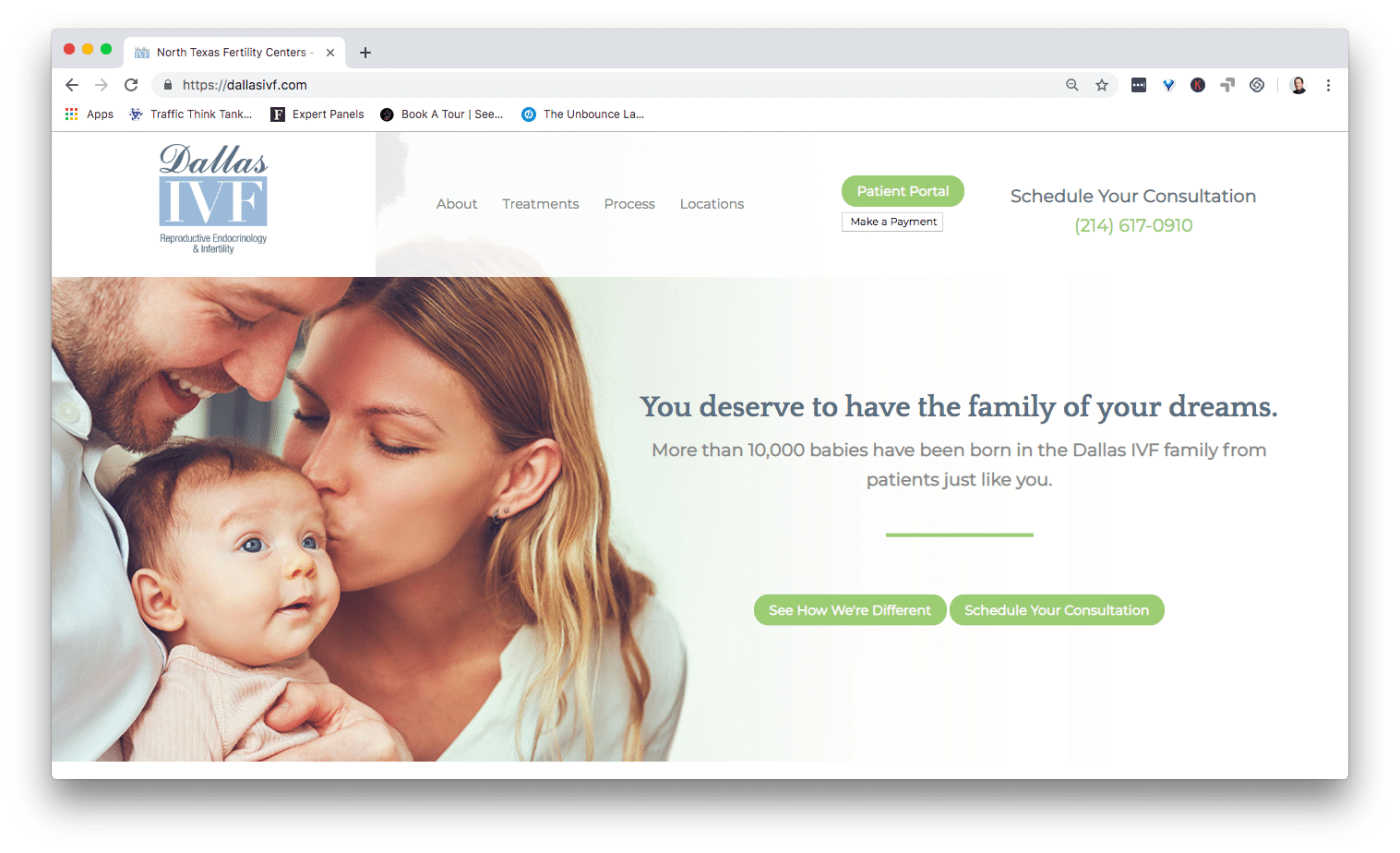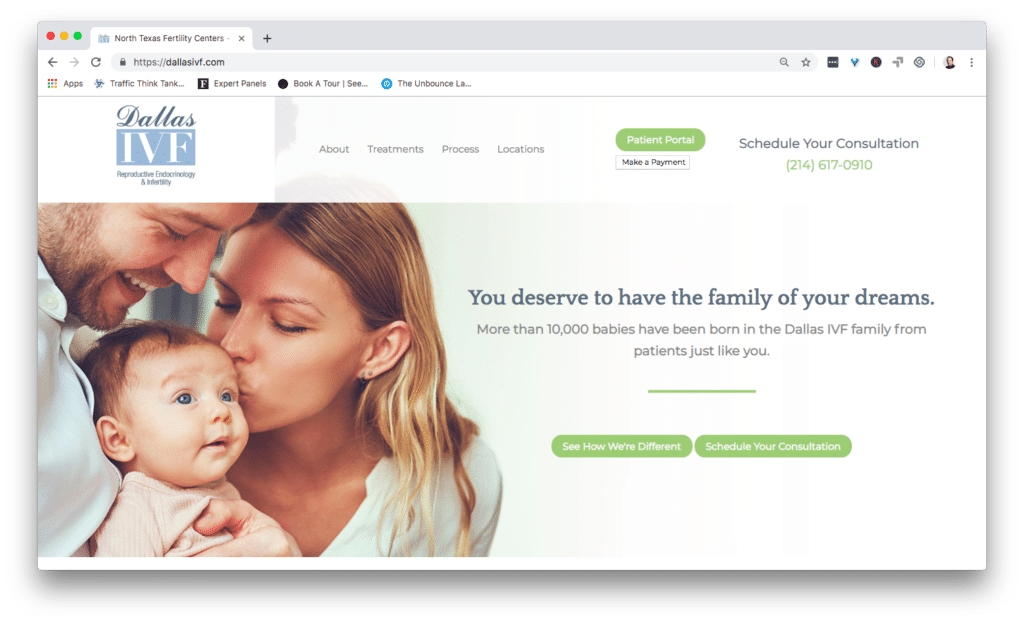 With no change in ad spend
After redesigning their website and updating brand messaging
After optimizing paid media campaigns.
The brand messaging workshop resulted a clear message for the brand, but more importantly, alignment around that message for all the key decision makers in the practice, creating efficiency in internal production efforts.
Redesigning the homepage and implementing new brand messaging, as well as simplifying the navigation and focusing the call-to-action resulted in a 25% increase in leads.
Our paid media campaign changes resulted in dramatic results, generating a 41% increase in qualified traffic for the exact same spend as the previous campaign. 
The tracking we implemented allowed us to quickly discover several critical problems with how leads were being handled that we passed along to the call center that resulted in increased lead-to-new-patient conversion rate.