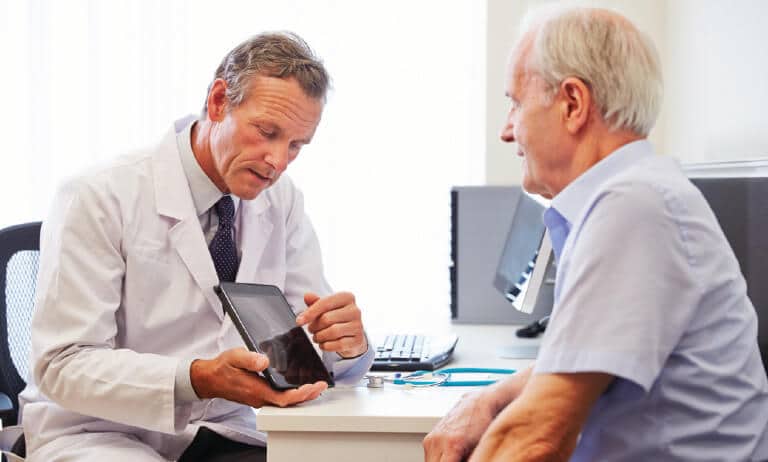 Physician referrals are an important strategy for most medical practices to gain patients. In fact, as I've seen with my clients, many practices hire dedicated physician liaisons to build relationships with other practices. Yet these strategies offer no guarantee of success and are often fraught with challenges.
Physician Referral Challenges
The primary challenge of building physician referrals as a growth strategy is that the process can be time-intensive. Building relationships often takes months or years — leading to a significant time lag until the process can produce revenue for your practice.
What's more, even if you manage to build a relationship, referrals don't always make their way through. Physicians may refer to multiple practices, and patients may not always follow up on referrals. As reported by Becker's Hospital Review, about 33% of patients don't follow-through with referrals to specialists, and in many cases, their physician doesn't know whether they followed up.
Growing Beyond Physician Referrals
There's a real opportunity for medical practices to take control of their patient growth through self-referrals. Many patients are now self-referring. Many health insurance plans don't require a physician referral to a specialist. In fact, among private insurance beneficiaries, one in four new patient visits to specialists are self-referred.
Harnessing the power of self-referrals involves three key strategies:
1. Show up for self-referral searches.
The heart of attracting self-referral patients is to show up in the searches they're performing to research conditions and find providers. One of the best ways to do this is by investing in search engine advertising for the conditions and treatments you're targeting. While organic search engine optimization and content creation can also increase your visibility for these searches, it's a long-term effort. Paid search engine ads can be turned on quickly and start generating leads right away.
2. Button up your front desk to handle more direct patient conversion.
If you're scaling up your patient acquisition efforts, make sure your front desk can keep up and effectively qualify and convert patients. This is one of the areas medical practices struggle with the most. Do you have enough people answering the phones to handle an increased amount of calls? Have you established best practices for responding to site form submissions quickly? Is your staff equipped with the skills to both answer a potential patient's questions and convince them to schedule an office visit?
3. Establish solid digital reporting to understand your costs and return on investment.
It's important to have bulletproof reporting in place to understand how much it costs you to acquire a self-referred patient and where you may be seeing gaps in the process that are preventing better results. One of the most common issues we see with marketing reporting for medical practices is not tracking phone calls. It's a simple change that can have a big impact. Select a call tracking software, and create a unique tracked number for each of your marketing channels — one for the website, one for Google Ads, one for Facebook and so on.
The next most common issue we see is not having goals set up properly in Google Analytics. These goals should be the key performance indicators that best indicate leads — form submissions and calls (most call tracking software can integrate with Google Analytics).
Once everything is tracking correctly, you can pull the data from different systems into a dashboard where you have a single view of your marketing efforts and can understand what you're getting for your investment. If you understand your cost per patient acquisition, you can predict the kind of return you'll see with increased investment.
Predictable, Scalable Self-Referral Patient Growth
Practices that aren't using digital marketing to attract self-referring patients are missing out on a significant source of new patients. While growing physician referrals is important, getting out of the office, networking and following up aren't always an easy option for busy practice owners. Digital marketing has made it easier than ever to identify and attract patients to your practice, but do it in a measurable way that shows you what kind of return you're getting for your efforts.
This article originally appeared in Forbes.