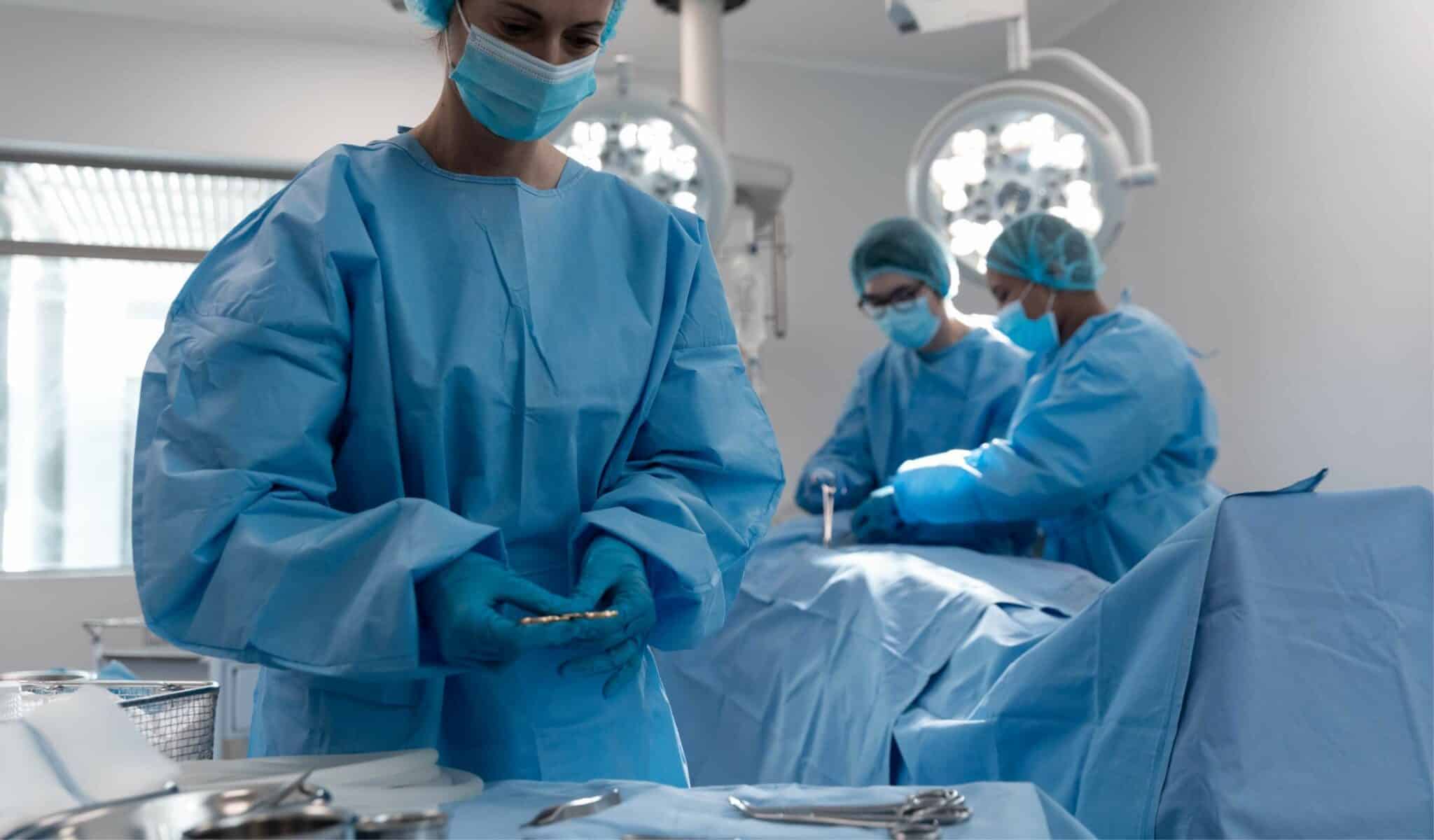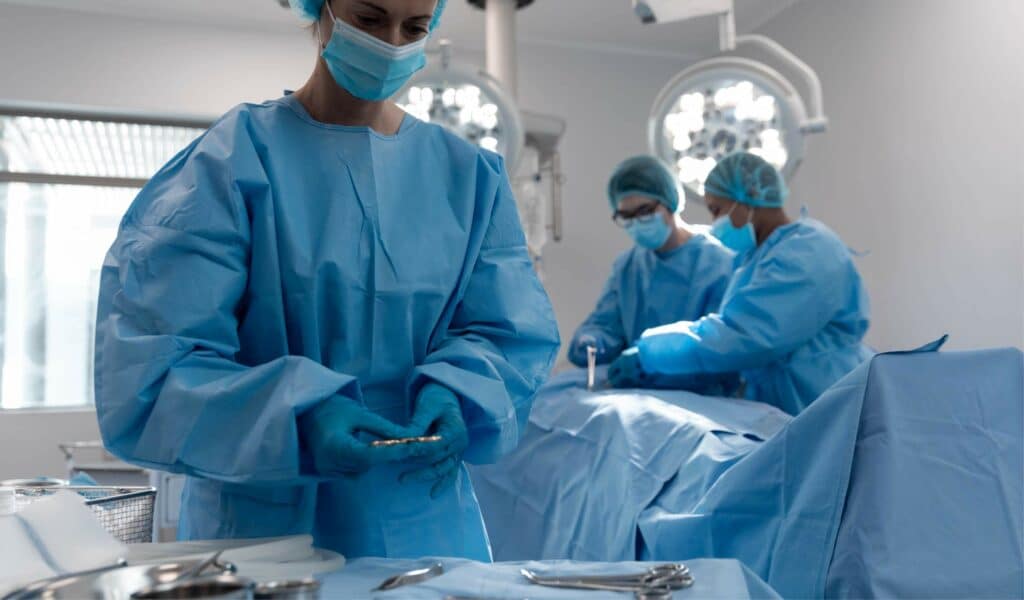 Digital marketing has become a key strategy for surgery marketing. If you're looking to drive more new patients and increase the total number of surgeries your practice performs each month, digital marketing is key. In the following guide, we'll cover the most important digital marketing strategies for surgeons.
Online Research & Self Referrals
Increasingly, patients are self-referring to specialists, but they're also doing a significant amount of research on the referrals they receive, as well as the diagnosis and treatments being recommended to them by primary care physicians and specialists alike. 
Online research has become the cornerstone of how patients make healthcare decisions – they spend the most time researching online, reading reviews for physicians and seeking out word-of-mouth from other patients. 
Because of this, digital marketing should be a high priority not only to get new patients, but to reinforce your existing physician and self-referral pipeline.
Acquiring New Patients Through Paid Digital Advertising
Paid digital advertising is the key to driving . Unlike search engine optimization and other unpaid activities, paid digital advertising allows you to scale new patients in a consistent and scalable manner. You can target people actively searching for the conditions and treatments they're researching in the locations you specify. 
Unlike organic SEO, with paid advertising, you can guarantee placement AND location targeting. An inconvenient truth about SEO is that you can rank #1 for a condition term like "herniated disc", but only a handful of those searchers will live close enough to walk through your door – many will be out of state, or even outside the US. 
Paid advertising is the primary investment that will enable you to grow new patients and drive more surgeries for your practice.
Targeting Those Most Likely to Need Surgery
Targeting is one of the key elements for surgery marketing. First, you need to understand not only which conditions and treatments are most likely to drive surgeries.
How do you go about this? Let's use a plastic surgery marketing campaign as an example:
Campaign: Tummy Tuck

| Clicks | Leads | Conversion Rate | Office Visits | Lead to OV Rate | Surgeries Completed | OV to Surgery Rate |
| --- | --- | --- | --- | --- | --- | --- |
| 100 | 20 | 20% | 10 | 50% | 1 | 10% |
Campaign: Liposuction

| Clicks | Leads | Conversion Rate | Office Visits | Lead to OV Rate | Surgeries Completed | OV to Surgery Rate |
| --- | --- | --- | --- | --- | --- | --- |
| 100 | 10 | 10% | 5 | 50% | 3 | 60% |
First, you must establish which paid search campaigns and ad groups are becoming new patient leads. In this case, while both the tummy tuck and liposuction campaigns are driving the same amount of clicks, you can see that almost twice as many leads are created from the tummy tuck campaign.
This is where most marketers stop – by analyzing leads. But if you want to drive surgeries, you need to be looking further down the line to understand which campaign is actually resulting in office visits and surgeries. 
The key item to understand when trying to drive more surgeries is the office visit to surgery rate, highlighted above. This is what tells us a lead for liposuction is far more likely to convert to a surgery. 
In order to accomplish the above, you need to ensure that you have adequate tracking in place to be able to measure from each advertising campaign all the way through the new patient lead pipeline to surgeries booked. That's why we offer clients our marketing platform to enable all the tracking necessary to understand
Decide What Surgical Procedures You Want to Focus On
Every condition and treatment is being researched by potential patients. It's important to prioritize the conditions and treatments you will target, as well as exclude the ones you don't want to promote. For example, there may be lesser known conditions or surgeries your physician is particularly good at and can build a reputation to draw patients in from further away. These may also be the kinds of terms that have lower competition and are easier to dominate.
Education Through Content Marketing 
Better educational content = higher conversion rates.
We've learned this over the last 10 years driving new patients and surgeries. In order for a potential patient to reach out to a surgeon, they need to be open to the idea of surgery. This is primarily done through content that helps educate patients on their condition, as well as treatment options available to them. Many times, patients will not submit a lead if they still have questions or are unsure about what a surgery entails. 
The Importance of Video
Surgery marketing campaigns that use video have many advantages. Video is much better at building both empathy and trust. When patients can hear from physicians, they're more likely to reach out for an appointment. In addition, video creative is better at standing out on platforms like social media. We've seen that video creative is MUCH more likely to drive leads than static images or text-based ads, and it increases the time spent on site.
This is why we created our remote video production offering, to produce high-quality videos for surgeons without an in-person video shoot. Here's an example:
Converting Leads into Office Visits
Leads don't mean anything unless they turn into office visits. You can't indicate a patient for surgery if they never schedule an appointment. Successful surgery marketing campaigns include the following:
Call tracking and form tracking

Reduce unanswered calls from patients

Fast follow-up to form submissions

Use of text messaging and email automation

Many surgeons and medical practices are unable to follow these best practices, especially if their front office wears multiple hats beyond patient scheduling. That's why we created our patient contact center, where surgeons can outsource appointment scheduling to an expert medical marketing team that's familiar with turning leads into office visits.
Putting it All Together
At RUNNER, we have a methodology we use for surgery marketing that we call our "High Velocity Patient Acquisition Program" and it includes the following:
Hyper targeted advertising and marketing messaging.

Content creation engine to educate patients & increase awareness.

Website that converts traffic into leads.

Custom Assessment Lead Gen Form/Tools

Patient contact center team that talks with patients & builds trust

Well-orchestrated office visit communication between our team & yours.

Follow up calls to encourage feedback, referrals and repeat visits.

Measurement of metrics at every level. 

Supported with technology by our HIPAA-compliant marketing platform.

If you're interested in speaking with a medical marketing expert about your surgery marketing campaign, or learning more about our High Velocity Patient Acquisition Program, schedule a consultation and get a no-obligation assessment and proposal.