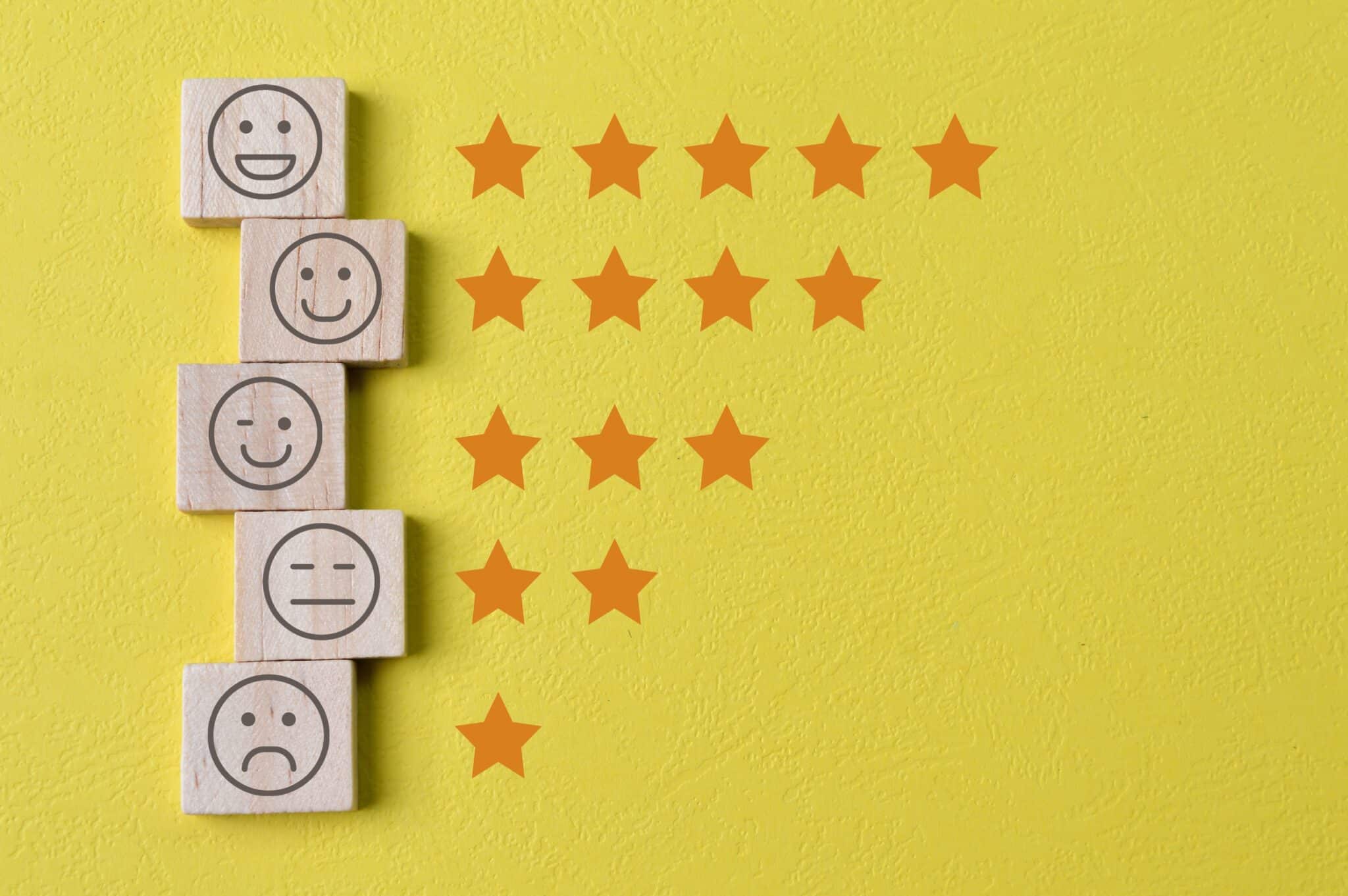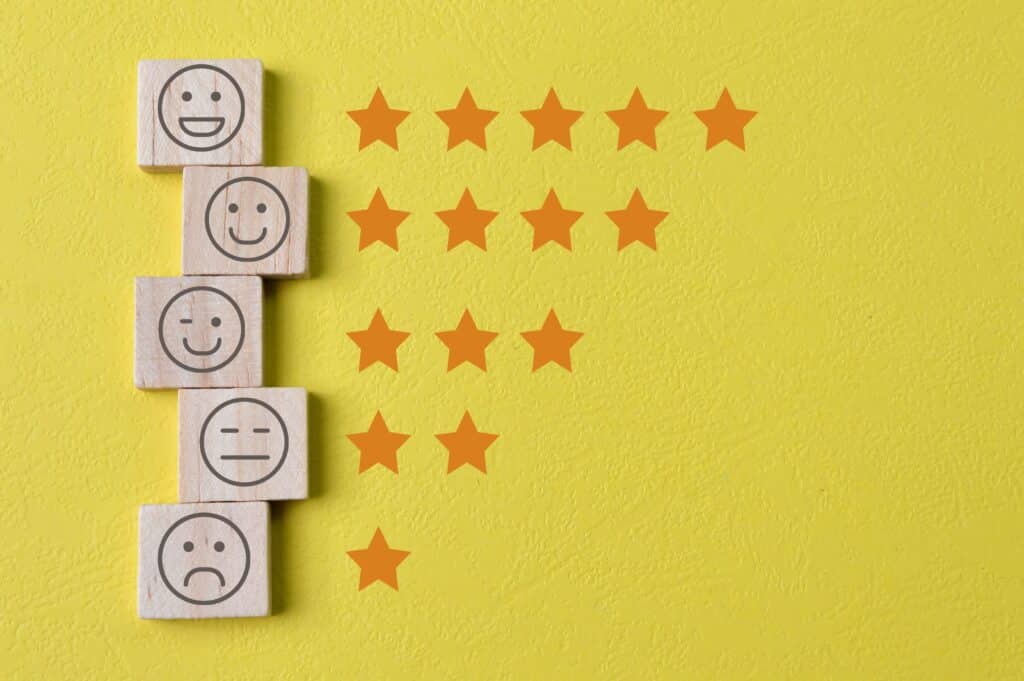 Local SEO for doctors begins with physician and practice listings. In fact, based on our experience working with medical practices, it's one of the most important marketing strategies for medical practices.
In this article, we'll share the data points that should convince you how important it is to have a strategy to increase the number of positive reviews you have for your practice.
Doctor Ratings are the #1 Factor Influencing Physician Choice
More than any other factor, physician reviews are the #1 criteria that patients rely on to choose a physician, according to a recent survey from Doctor.com.
These provider reviews are more important even than a referral from a physician, which USED to be the #1 factor.
In fact, this same survey showed that since 2018, physician referrals have declined by 44%. That's because patients are adopting "shopping" behavior when researching a provider – so even when they receive a referral, they're still doing research.
Your Practice Star Ratings Must be 4 or Higher
The quality of your reviews matters. According to a recent study from Reputation.com, 72% of patients said that they would only choose a provider that had an overall star rating of 4 out of 5 starts or higher. 
Yet too many medical practices have only a small number of reviews because they ask for them manually. A small number of reviews leaves your practice vulnerable to stray negative reviews dragging down your overall rating.  
That's why we see medical practices with the best reviews have set up an automated system that both increases the total number of reviews, as well as screening to minimize and respond to patients that may write negative reviews. 
48% of Patients Want to See Recent Reviews
Nearly half of patients look not only at the star rating, but they're also analyzing how recent the reviews are. In fact, for many patients, this may be more important than the total number of reviews. 
All the more reason that practices must have a process in place to consistently generate new, high quality reviews. 
Next to Star Ratings, Accurate and Complete Information Drives Physician Choice
The same Reputation.com study showed that when comparing physicians, the availability of "relevant and accurate" information in listings was a deal breaker for more than half of patients.
This means you must have accurate information about:
Address
Insurance accepted
Specialty
Treatments
Hours
Etc.
When we run audits for medical practices, it's common to find errors in this basic information – often due to lack of access to listings or simply lack of attention.
Support Staff Experience Has Highest Impact on Negative Ratings
Positive ratings are often driven by the bedside manner of physicians. In Reputation.com's study, they found that the provider's compassion, ability to communicate clear and to listen are the most commonly referenced factors in positive reviews.
The biggest drivers of negative reviews were focused on support staff, or on processes that support staff are responsible for. Specifically referenced in the study were complaints related to "follow-through" communication, or interactions with the front desk or billing that left patients feeling like they were treated rudely.
Take Control of Your Listings & Practice Reviews
Great doctor reviews don't just happen. If you see a practice with hundreds of 5-star reviews, they've managed not only to create a great patient experience, but they've put a system in place to actively encourage more 5-star reviews, as well as identify negative patient experiences so they can be addressed before they turn into a negative review.
RUNNER's review manager service does just that – creates an automated platform to request reviews and pre-screen them to generate the highest quality reviews for your practice.
If you're ready to take the next step, you can run a free practice listings scan to check for missing listings or inaccurate information on the most important directories.
If you're ready to learn more about how RUNNER can increase your practice reviews, request a consultation with one of our practice marketing experts. 
More like this: How to Grow Your Patient Reviews in 2022