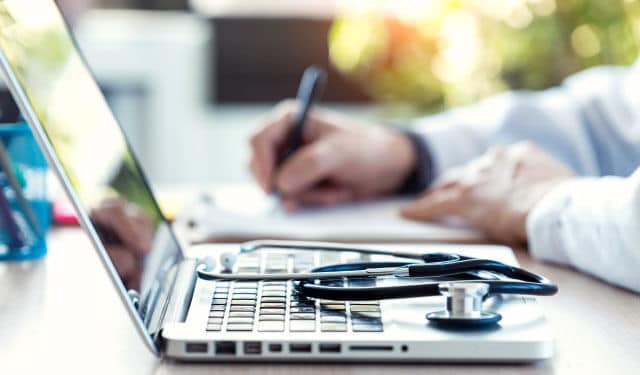 In the last 20 years, I've worked on digital marketing strategy across virtually every industry. But for the last several years, I've focused almost exclusively on health care.
What I've learned is that marketing for health care companies and medical practices has a very unique set of challenges that are unlike any other industry. Success in health care marketing demands that you have a clear understanding of how to navigate these challenges.
In this article, I've outlined some of the differences that I believe make healthcare marketing unique. My hope is to remind current health care marketers why having knowledge of the industry is so important, and to prepare new healthcare marketers for the strategies they'll create.
Targeting Limitations
Perhaps the biggest challenge in health care marketing is targeting. Channels like search engine advertising are relatively easy as you can target patients searching for conditions and treatments. But outside of these channels, privacy regulations often prohibit targeting medical conditions. In fact, some platforms have even prohibited remarketing ads to brands in healthcare due to privacy concerns.
So a good health care marketing strategy will often rely on creative and messaging to attract the right patients. More advanced health care marketers will leverage platforms like programmatic networks where anonymized, privacy-safe data sets allow advanced targeting such as lookalike based on conditions.
HIPAA Compliance 
Health Insurance Portability and Accountability Act rules are an important nuance of medical marketing that has implications not only for how marketing and leads are handled but also for your marketing tools, how your site is hosted, vendor relationships and much more. 
Technology often moves faster than HIPAA can keep up, so it's important to understand how new marketing technologies are compliant and where there are risks. As a marketer, you need to understand HIPAA, but you also need to know when to pull in legal or IT resources to help you make decisions.
A Specialized Marketing Stack
Many of the more popular marketing technology solutions aren't HIPAA compliant. This means that marketers are sometimes driven to industry-specific tools that are HIPAA compliant. Compared to other industries, there are far more custom marketing tools developed specifically for health care marketers. Not only does the tool need to be built in a way that keeps your data compliant, but you'll also generally want the vendors to sign a business associate agreement with you — it's essentially a contract that outlines the vendors' responsibility to use protected health information only in a secure and established way.
In addition, one of the larger challenges marketers have is with electronic medical record and practice management software that medical practices use not only to securely hold patient records but also to manage things like physician calendars. If you want to seamlessly help patients book appointments, for example, you have to integrate with these systems. The landscape is extremely diverse, and often these systems don't have pre-built integrations.
KPIs
Unlike other industries, medical marketing key performance indicators are extremely clear. Medical practices typically have a singular focus on driving new patient office visits.
Yet there are many other KPIs that are important for medical marketers to pay attention to when trying to grow a practice. I've written before about six of the most essential KPIs for growth. 
A Tracking Puzzle
Perhaps because of the challenges with the marketing stack, measurement and marketing attribution are common frustrations. In most cases, medical marketers have a difficult time automating measurement and have to spend time manually connecting the dots.
Here's an example: measuring revenue per patient. In other industries, measuring customer revenue may be as simple as looking at an invoice or credit card charge. But for medical practices, insurance makes things a bit more complex. Patients all have different types of insurance. So there's the cost of the services provided, but reimbursements are very different from patient to patient, and it may take months to understand how much a physician is actually getting paid. This makes attributing revenue to marketing a consistent, complex challenge.
Solving tracking challenges in healthcare requires patience, a motivated team and perhaps some custom integration development.
Understanding Insurance
The insurance landscape is already fairly confusing, but succeeding in health care marketing means you need to have an understanding of different insurance types — such as PPOs, HMOs, Medicare and Medicaid. As a marketer, you need to understand what plans are in-network with the physician and which are not, as well as which treatments are covered and which are not. All of these will impact your messaging and creative, as well as the conditions and treatments you target.
Balancing Authority And Empathy
Health care decisions are made by patients who are often experiencing extreme emotions. Marketers must equally balance establishing the authority and showcasing the empathy of a physician. It's a unique combination and can make for challenging messaging. Strive to create a connection but offer hope and confidence in getting treatment.
The Lingo
To write convincing copy for health care marketing, as well as interact with physicians and other health care providers, it's important to know the dictionary of terms that are specific to the specialty you're marketing. In addition, patients sometimes don't use the exact same words.
It's not enough to just understand the words used; to create deeper marketing materials, you need to also understand the treatments and conditions at a much deeper level. 
It's Challenging, But Rewarding
Despite all of the challenges above, health care marketing is extremely rewarding. As a health care marketer, I take pride in connecting patients with physicians to get them one step closer to the expertise and treatments they need.
And health care is exciting because it's now evolving quickly. As the rapid adoption of telehealth has shown us over the last year, old challenges are being replaced with new opportunities.