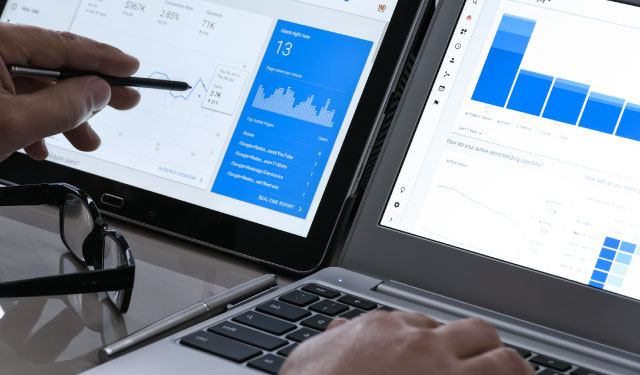 Google Analytics 4 launched in October as the latest version of the ubiquitous, Google Analytics reporting platform. Don't worry if you missed the launch –  we get it, there's been a lot going on this year.
It's fair to say this new version of Google Analytics is a big deal though. Not only are there new tools and reports – but the way data is organized, tracked, and presented has changed significantly too.
Whenever there's a big change to a key marketing platform, it's essential to have a transition plan – even if said plan only includes a few, simple tenets. The idea is to make the transition from old to new a bit smoother and less stressful.
At RUNNER, we've established 3 simple guidelines for our accounts, as we move from Universal Analytics to GA4. We hope these same guidelines make your GA4 transition a little easier, too.
#1 Create Both Universal Analytics & GA4
Let's start with the most important: setting up your account with both Analytics options.
Don't make the transition more difficult than it needs to be. When you have both versions of Analytics, you get the best of both worlds: the benefit of data accumulation in GA4, but no interruptions to your current Universal Analytics reporting processes.
Fortunately, a Google Analytics wizard can help with GA4 setup specifically. Here's how you get there:
Open up your current Google Analytics account.
Open up your Universal Analytics property.
Go to Admin settings and look under the Property column.
There's a GA4 Setup Assistant tab. Click this to start the wizard.
Note – you may need to install additional code on your site in order to use GA4. Here is what the GA4 Set Up Wizard looks like: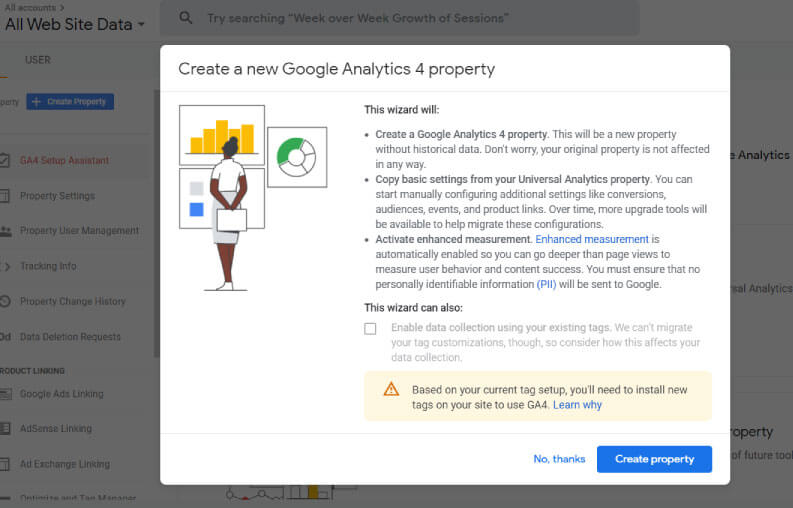 Let's talk about the other scenario – going back and creating Universal Analytics when you already have GA4 (this may have happened if you created a brand new Google Analytics account recently).
Open up your Google Analytics account.
Open up your GA4 property.
Go to Admin settings and look at the Property column.
There's a blue button labeled +Create Property. Click this button.
Under 1 Property Setup there's a clickable link that reads 'Show advanced options' sub-header. Click this.
Toggle the switch next to "Create a Universal Analytics property". Lastly, change the radio button selection to "Create a Universal Analytics property only" (as you should already have a GA4 property created).


With both Analytics properties created, you can continue using the same reports and KPIs from Universal Analytics, while accruing data for and learning about GA4 behind the scenes.
#2 Using Goals for Google Ads or Reporting? Continue Doing So … for Now
If you're like us, Goal tracking is critical to how you use Google Analytics.
RUNNER focuses on tracking form submissions ('contact us', content downloads, exit-intent pop-ups, etc.) and 'dynamic number insertion' phone calls. We use Google Analytics Goal conversions to 1) power our clients' Google Ads campaigns, and 2) demonstrate conversion activity in reports.
We're not going to sugarcoat it – GA4 takes a substantially different approach to the idea of "conversions". Instead of Goals, you have what are called Events and Conversions (capital "C" here). We'll get to that in a moment.
In the name of simplicity – if you use and integrate Goals with any platform (especially Google Ads), we advise that you keep those integrations intact for now.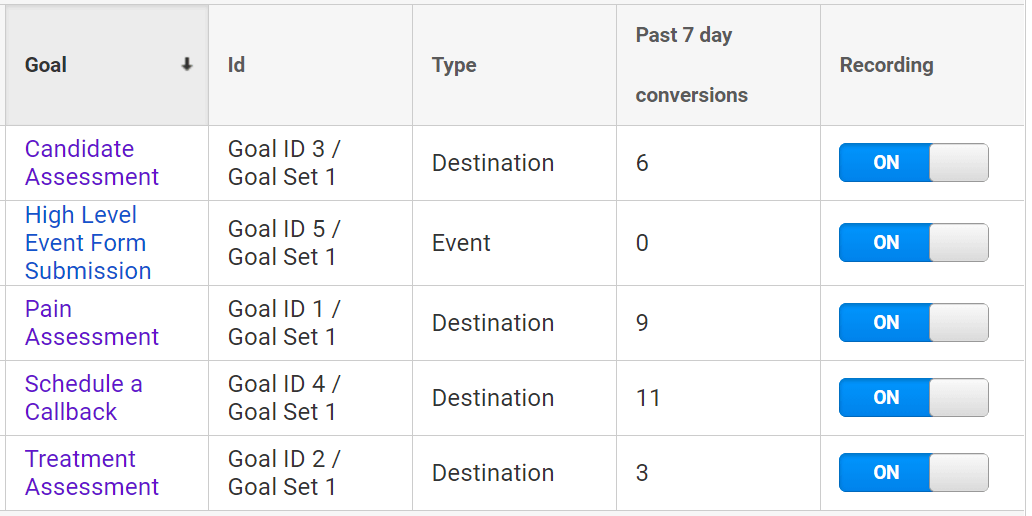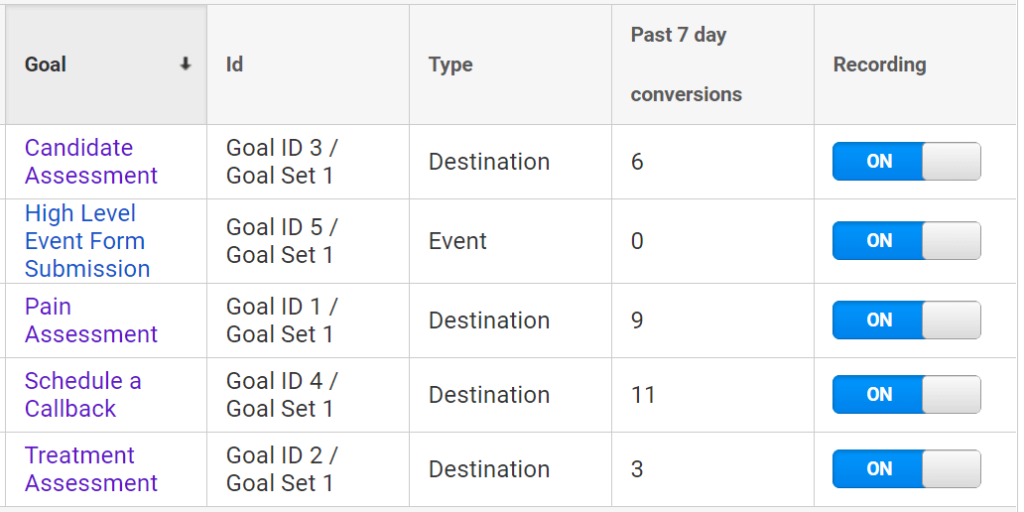 #3 Set Up GA4 Conversions
Once we explain GA4 Conversions a bit, you'll understand why we recommend continuing to leverage Universal Analytics Goals (at least until you feel confident in making the full switch to GA4).
At their core, GA4 Conversions (again, notice the capital "C") are actually key GA4 Events. And GA4 Events are various kinds of actions that can be taken on a website.
According to Google, there are 4 different kinds of GA4 Events: Automatically Collected, Enhanced Measurement, Recommend and Custom. The Automatically Collected Events are simple yet valuable in understanding on-site behavior. They include page views, scrolling, clicking, and more.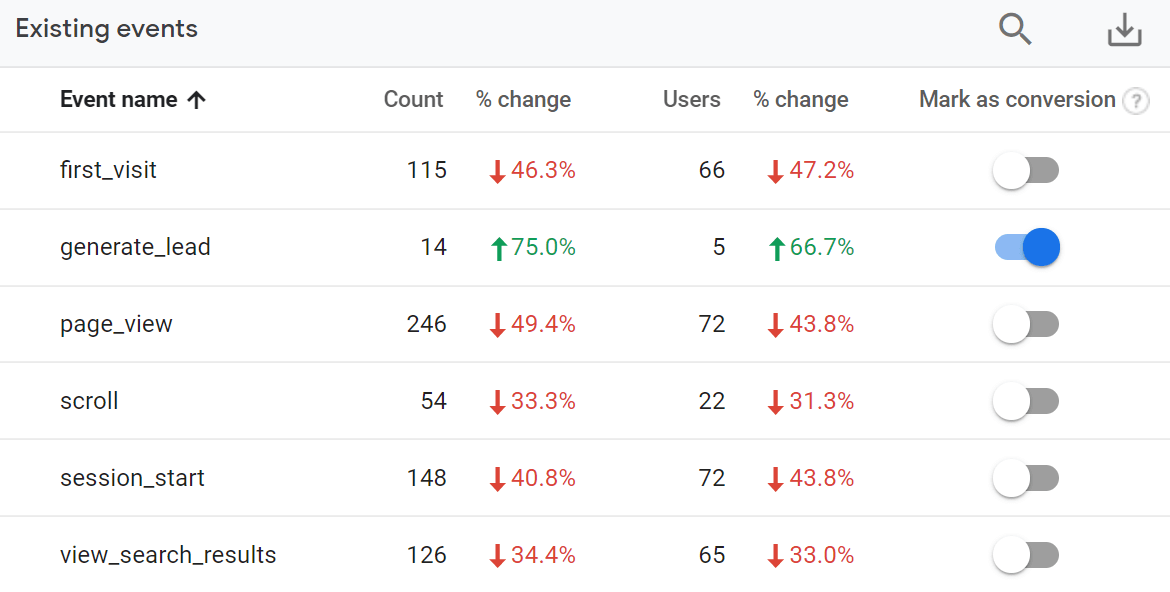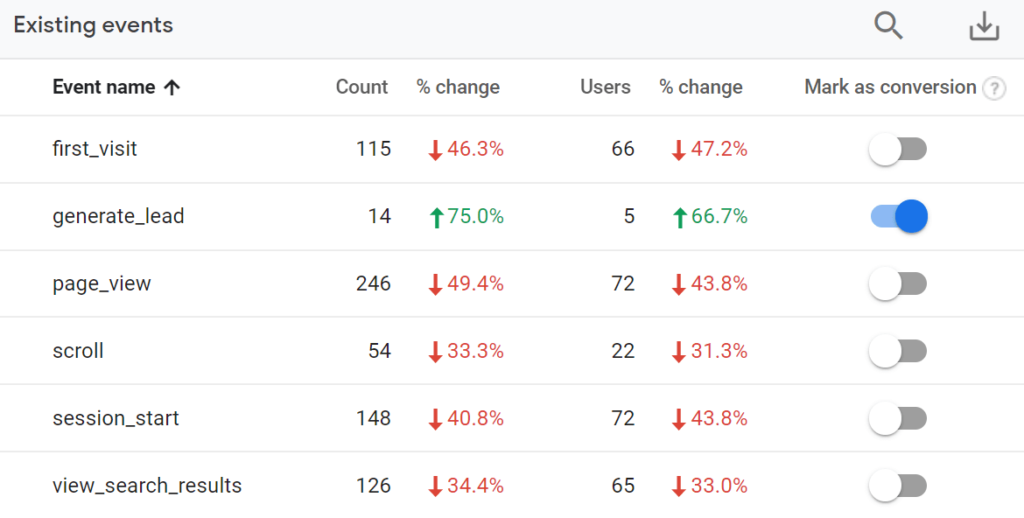 Within Recommended Events, there's an option called generate_lead. This is a great option if you want to track 'thank-you' page conversions.
You must create a custom Event for generate_lead and then indicate to GA4 that you want it to be considered a Conversion. We found a great generate_lead setup tutorial on the YouTube channel Loves Data. Check out that video for an in-depth walkthrough.
All in all … GA4 Conversions sound pretty different from Universal Analytics Goals, no?
At least creating something like a generate_lead Conversion in GA4, you'll get more value out of GA4 reporting. With a GA4 Conversion now gathering data behind the scenes, the switch down the road will be less seismic.
Bringing It All Together
For many of us who eat, sleep, and breathe Google Analytics, and rely on it to show ROI, the launch of GA4 was a bit shocking. But following these 3 tenants as we navigated the transition to GA4 kept us from going down a data-driven rabbit hole. And they can help you, too.
If all of this data-speak is sounding like a foreign language, we get it and we can help. Request a consultation or schedule a call with one of our digital strategists to learn how you can use Google Analytics 4 to track and measure the success of your business.