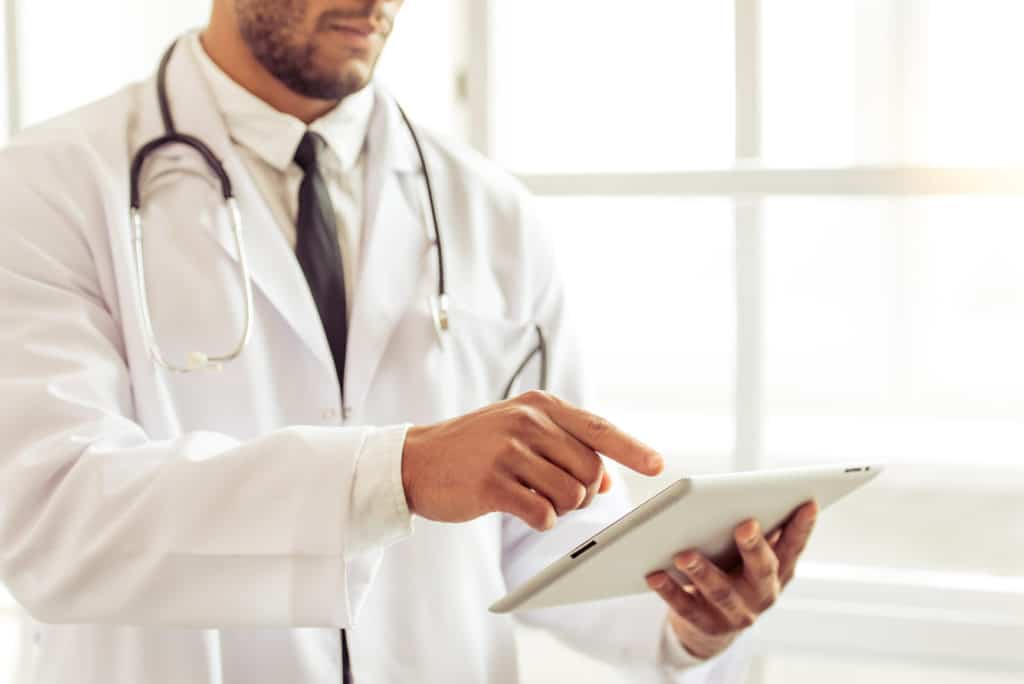 As we've been working with our clients to best position them for stability and growth in the months ahead, we wanted to share some medical practice marketing advice for those who might be struggling to understand how to approach marketing during this time. While every practice will be unique, the advice below can apply to all practices. It's based on what we see in the current climate, as well as lessons learned from our experiences marketing through past recessions. Practices that plan to both mitigate short-term impacts and build a path for long-term outcomes will come out of 2020 even stronger. We believe the following recommendations provide that path.
What impact are we seeing on medical practice traffic and leads?
The impact we're seeing varies tremendously from practice to practice. While it's normal to see a decrease in site traffic or lead volume in the short-term, we're seeing some practices impacted more than others. Location of the practice is of course a variable, as some areas have been harder hit than others. But we're also seeing some early trends based on speciality. We analyzed Google Trend data that looks at relative search volume increases or decreases. While the data is recent, it appears the most vulnerable practices are those providing elective, non-essential procedures, like aesthetics or med-spas. Many other essential medical practices have seen some decline, but not as significant as the elective, non-essential specialties. It's important for us to remember that patients will still have treatment needs. Where we're seeing growth is with specialties that are aligned with COVID-19 treatment or those which service higher-risk patient populations, like pulmonology or OBGYN practices. But we're also seeing growth in interest around emerging technology like telemedicine – as pictured below. We'll talk more about this opportunity later, but we think all practices should begin thinking about how they can both implement telemedicine services and how they market them.
What changes should medical practices make to marketing?
The most important first step should be to understand the situation of your specific medical practice. What kind of changes in patient behavior are you seeing? How are your current medical practice marketing efforts being impacted? If you're not a client and would like to spend some time with an expert to help you assess your situation at no cost,
schedule a time
to speak with us. Regardless of your unique situation, the following medical practice marketing recommendations should provide a roadmap to minimize impact and strengthen your practice for growth in the long-term. 1.
Clearly set expectations about COVID-19
For current and prospective patients, it's important for them to understand if you're open and seeing patients, but also to reassure them you're taking precautions to keep them safe, such as patient screening. Update information on your site, send out emails and make appropriate posts on your social media accounts. 2.
Make the most of the traffic you're reaching
It's even more important to make the most of the people that are reaching out to you during this time. We'll be looking for opportunities to turn on remarketing campaigns to re-target site visitors that didn't call or submit a lead. In addition, it's also important you respond quickly to those who do reach out. 3.
Continue running paid advertising
A big mistake many medical practices make in a slowdown is stopping paid advertising. Yet it's often the difference between those that thrive and struggle. This is because paid advertising is the only predictable way to inject performance into your practice. It's similar to the investment strategy in a recession – stay the course or invest more if you can to see higher returns. Here's why:
The most important reason is that paid advertising helps you offset traffic losses. Channels like Google paid search ads will drive targeted site traffic and you only pay when someone clicks.
Paid advertising increases your diversity of traffic sources, making you less reliant on a single traffic source. Many practice rely solely on physician referrals or Google organic traffic. Like a sound investment strategy, you want a diversity of traffic sources in your marketing.
Keeping your paid advertising on ensures you have qualified leads in your pipeline. For most medical practices, it takes a long time for a visitor to your site to become a lead and then a patient. Practices that stop running advertising will have a much longer time ramping back up – in some cases, months behind practices that continue to keep an active prospect pipeline.
Lastly, digital advertising runs on algorithms. The machine learning in these algorithms optimize your campaigns. When you stop advertising, your campaigns stop learning, meaning when you start back up, it takes time for your campaign to resume.
4.
Focus on the fundamentals and take on marketing projects you've been putting off
Forward-thinking practices will use this time to work on the business. It's a great time to strengthen your marketing efforts by investing in future initiatives you may have been putting off –
SEO backlink building
, creative campaigns,
scripts for future company videos
, improving your site speed, building landing pages or even starting work on a
site redesign
. 5.
Identify ways to serve patients better
Lastly, the Department of Health and Human Services announced on Tuesday, March 17th that HIPAA restrictions on telemedicine, including platforms like Facetime and Skype, will be temporarily lifted. This means that you can offer consultations via video chat and physicians will be able to bill Medicare for these virtual visits.
Practices that proactively advertise telemedicine consultations will stand out
. If you'd like to think through how to implement telemedicine in your practice,
schedule a meeting
with us.
Summary
Overall, this is an important time to carefully consider the path forward for your medical practice. The decisions you make now about your practice will have implications many months down the road. We believe that practices who follow the above strategies will be best positioned to thrive in the coming months.
Reach out
if you'd like help thinking through what's right for your practice.