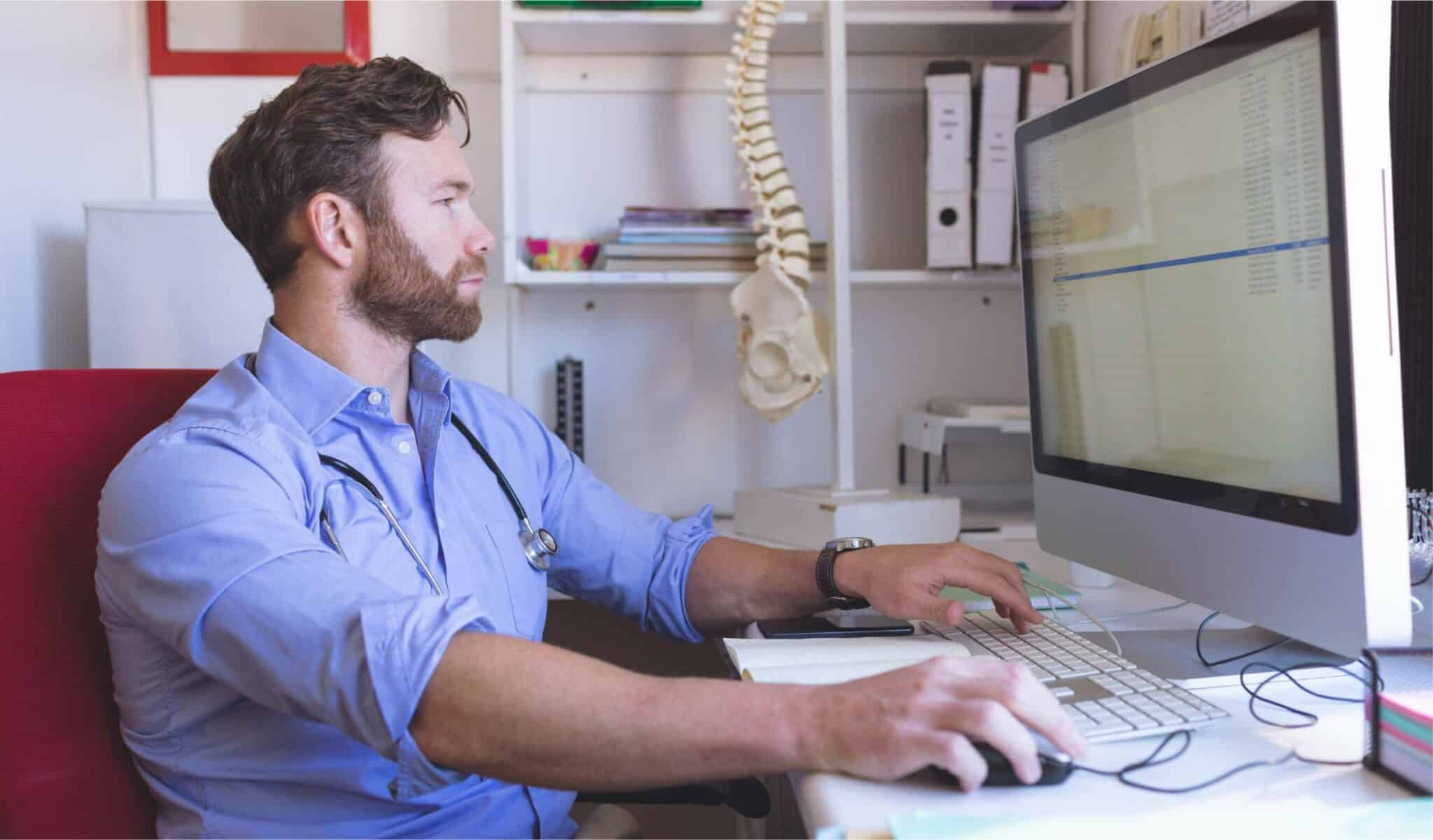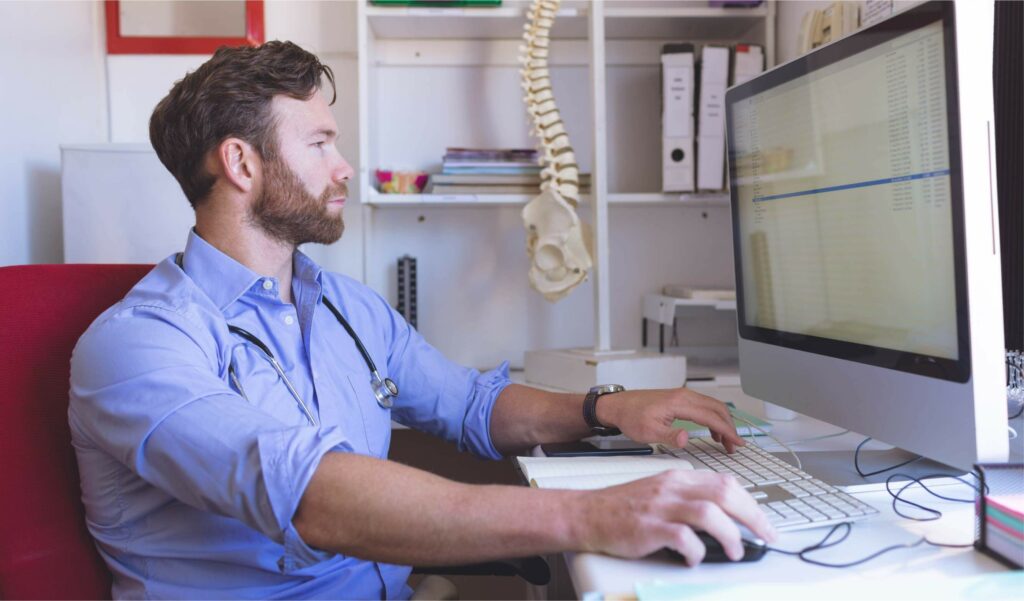 Can you market your medical practice without spending a dime in advertising?
Absolutely.
While some practices spend heavily in advertising, you can still grow if you focus your time on strategies that will move the needle.
Here are 25 zero-cost marketing ideas for your practice.
1. Make Your Practice Website Fast
Improving your site speed is one of the easiest ways to grow. A fast site speed will increase the number of patient conversions, but it will also make your site more friendly to search engines. Start by using plugins that can increase your site speed with the click of a button, or partner with an agency that understands how to improve the speed of your site through content optimization, site architecture and hosting.
2. Add New Conversion Paths for Patients
Most medical practices offer only a phone number and a generic "contact us" form for patients to get in touch. You can add more leads by adding other ways for patients to reach out, including the ability to:
Schedule an appointment
Request a callback
Fill out an assessment
3. Create a Downloadable Guide to Treatments You Offer
An effective way to capture patients leads, especially those very early in the process, or caregivers who are researching on behalf of a patient, are downloadable treatment guides. These downloads provide an overview of process for treatments, as well as frequently asked questions.
4. Create Both Condition and Treatment Content
Make sure in your site content that you have site pages for all the conditions you treat, as well as the treatments you provide. Make it exhaustive – be sure to include the obscure conditions and treatments that competitive practices haven't included.
5. Start a Blog to Post Regular Medical Content
One of the best ways to drive additional traffic from Google is posting regular content. Create a plan by establishing content topic "pillars" to help guide you, and don't overcomplicate it. Start with once monthly posts and increase the frequency when you feel comfortable. If you get stuck, simply create content that answers frequently asked questions. If you're able to, invest in a marketing agency partner that understands healthcare to help you create content.
6. Promote Your Site Through Links
Make sure you promote your site by getting unpaid links everywhere they're available. Think outside the box – like the directories in which your practice is listed for medical associations or any local organizations you sponsor.
7. Claim or Create Your Practice Listings
It's fundamental that you create listings for your practice across the major directories, especially Google My Business, but also map listings on Apple Maps and major directories like Yelp. If there's an existing listing for your practice, make sure you claim it so you can update information and monitor listing activity.
Once you're ready to invest more, you can work with a medical practice marketing agency like RUNNER on a citation management campaign to distribute your listings across hundreds of directories.
8. Claim or Create Your Physician Listings
Many practices don't understand that if you have multiple providers, Google My Business allows you to create listings for both the practice and each individual physician. This gives you greater overall visibility for your brand in search engine results.
9. Build Out Your Practice Listings
Once you have listings created, it's important that you build those listings out fully. This means including not just the basics of NAP (name, address and phone number), but adding other features like practice attributes, booking links, services offered, insurance accepted and more. Simply put, the practices with more built-out listings will drive more patients to your door.
10. Publish Content on Your Practice Listings
Did you know that you can write posts specifically for your Google My Business listing? Most medical practices aren't taking advantage of this feature, and it's a way to stand out. In addition, you can send potential patients to different links that don't appear in your profile.
11. Ask for Reviews
Reviews have become an essential part of how patients research and make decisions about physicians. In fact, 90% of patients now use online reviews to evaluate doctors. High performing medical providers don't wait around for reviews, they proactively ask for them.
This can be done in simple ways, like having your front office ask for them in person. But a more effective approach is to set up a review management system that can automate these requests for reviews, and even allow you a way to screen those reviews before they're posted to address any patient issues before they become a negative review on Google.
12. Capture Patient Testimonials
In addition to asking for reviews, it's important to have more in-depth patient testimonials. These are key elements that help cast a vision of the future for patients as they're researching on your website. Patient testimonials should provide more details than just a simple endorsement – they should outline the transformation a patient experienced after treatment. Here are 4 questions that make these great testimonials possible:
What problems were you experiencing before you saw Dr. X?
How did those problems make you feel?
What changed after you saw Dr. X?
What would you say to anyone who's on the fence about treatment
13. Create Your Own Videos
Video has fast become the best way to educate patients, to develop empathy, to make your marketing stand out. It also doesn't have to be expensive, but takes a little time and planning to make sure you're creating video that contributes to your practice goals. If a YouTuber can do it from the comfort of their bedroom, you can do it for your practice.
In addition to helping doctors create a content strategy for video, we offer full video production services, including a unique remote video service that allows us to create quality video remotely for a fraction of the cost of an in-person shoot.
Here's an example of a video we shot 100% remote.
14. Start a Youtube Channel
Youtube is not only the second largest social platform next to Facebook, it's also the second largest search engine next to Google. Patients are actively searching for video content on Youtube. This is a great opportunity for physicians to post educational videos.
15. Repurpose Content
The reason we recommend practices create video is that video is the ultimate content repurposing machine. From a single piece of video content, you can create lots of different content assets.
16. Answer the Phone
No, seriously. The average medical practice misses 20-30% of calls, and only a small percentage will leave a voicemail. One of the single biggest changes you can make to grow your practice is to get call handling under control.
It's why we created our own medical practice call center at RUNNER, to better handle calls and maximize the practice revenue that's already on the table.
17. Call Back Form Submissions Quickly
It's not just how you answer the phone. As more patients are choosing to submit forms or request appointments online, how quickly to follow-up to those form submissions is key. Studies have shown that responding to those calls within 1 hour increases your chances of reaching them by 7 times.
18. Add Chat to Your Website
Another way to create more patient leads is to add chat to your site. Potential patients may just have a few questions they want answered before they feel comfortable speaking to someone on the phone – especially if they visit your site outside of normal practice hours. This chat doesn't have to be a live person. You can create a chat bot that answers frequently asked questions and allows patients to submit information for someone to call them back during business hours.
19. Text Message With Prospects
Patients increasingly prefer to communicate via text. This has become even more important as unknown numbers are being sent to voicemail. Text messages have an average open rate of 98%, while email averages 20%. 
We've seen this first hand through operating our patient contact center on behalf of medical practices. Text messaging is a must-have for practices looking to grow.
20. Reach Out to Previous Patient Leads
One of the most common reasons patient leads don't convert is that you were never able to get in touch with them – either they left a voicemail you tried to return, or they submitted a form and you were never able to reach them.
How many times did you try? For how long?
We've often seen success taking on patient "re-engagement" campaigns to try to reach out again to potential patients that were never able to be contacted.
21. Post on Social Media Channels
One of the best ways to distribute the content you regularly create is by sharing it through social media. Even if you don't have time to create blog posts, contributing to your social channels can be easy – your goal should be the same as the rest of the content you post, to educate potential patients. Experiment with posts that don't require much time or preparation, like live video.
22. Contribute to Patient Facebook Groups
Being active on social media doesn't just mean posting content to your own profile. One of the biggest opportunities on Facebook is seeking out Groups formed by patients around conditions and treatments. Identify the groups that make the most sense for your practice and participate to share your expertise.
23. Launch a Newsletter
If you begin creating regular content, think about different ways to distribute that content – your blog posts and social posts can all be shared through an email newsletter. You can offer newsletter subscriptions to patients who aren't ready to contact you, or promote subscription to all lead submissions on your site.
24. Hold Online Virtual Education Events
If you offer treatments that involve higher out-of-pocket expenses or require deeper patient education, hosting virtual online events is a great way to generate new patient leads – and these attendees are more likely to become patients.
25. Create a Course
Beyond a one-time event, you can create a self-paced course to deliver more in-depth patient education and collect leads. Courses are easier to create than ever through DIY platforms that organize and deliver the program.
These 25 ideas are all ways to grow your medical practice without investing in advertising. However, they all take an investment of time and resources.That's why many medical practices choose to work with experts that prioritize and execute on these strategies to acquire more patients and grow practice revenue.
Healthcare marketing is all we do. Request a consultation with a RUNNER marketing expert if you'd like to figure out which strategies are right for you.