Growth-focused and seeking stability.
International Spine and Sports Institute, a multi-location spine care practice and surgery center with nationally recognized surgeons and locations throughout Florida, recognized the importance of putting a marketing team experienced in spine care marketing in charge of growing their business to reach more patients in need of quality, long-term solutions to their back pain.
We started by building a new brand from the ground up, with naming, securing domains, and designing the logo and brand identity. Following that, we created a lead-generation website (that happened to to win a Gold Award from AVA) full of the things we know drive new patient leads: great, educational content, credibility-boosting content, and other tricks of the trade.
Then, we kicked off our High Velocity Patient Acquisition Program, with all cylinders firing: Paid Media Advertising on (PPC and Paid Social) with hyper-targeted ads and smart display and retargeting ads designed to get the right patients in the door, inbound marketing to build the bedrock of the brand over time and pull in new leads, and all the SEO needed to become a presence in the Florida Spine space quickly.
Get detailed information about the specific tactics we employed and how we did it. 
How We Increased Patient Lead Volume by 125% for Spine Surgery Practice in 8 Weeks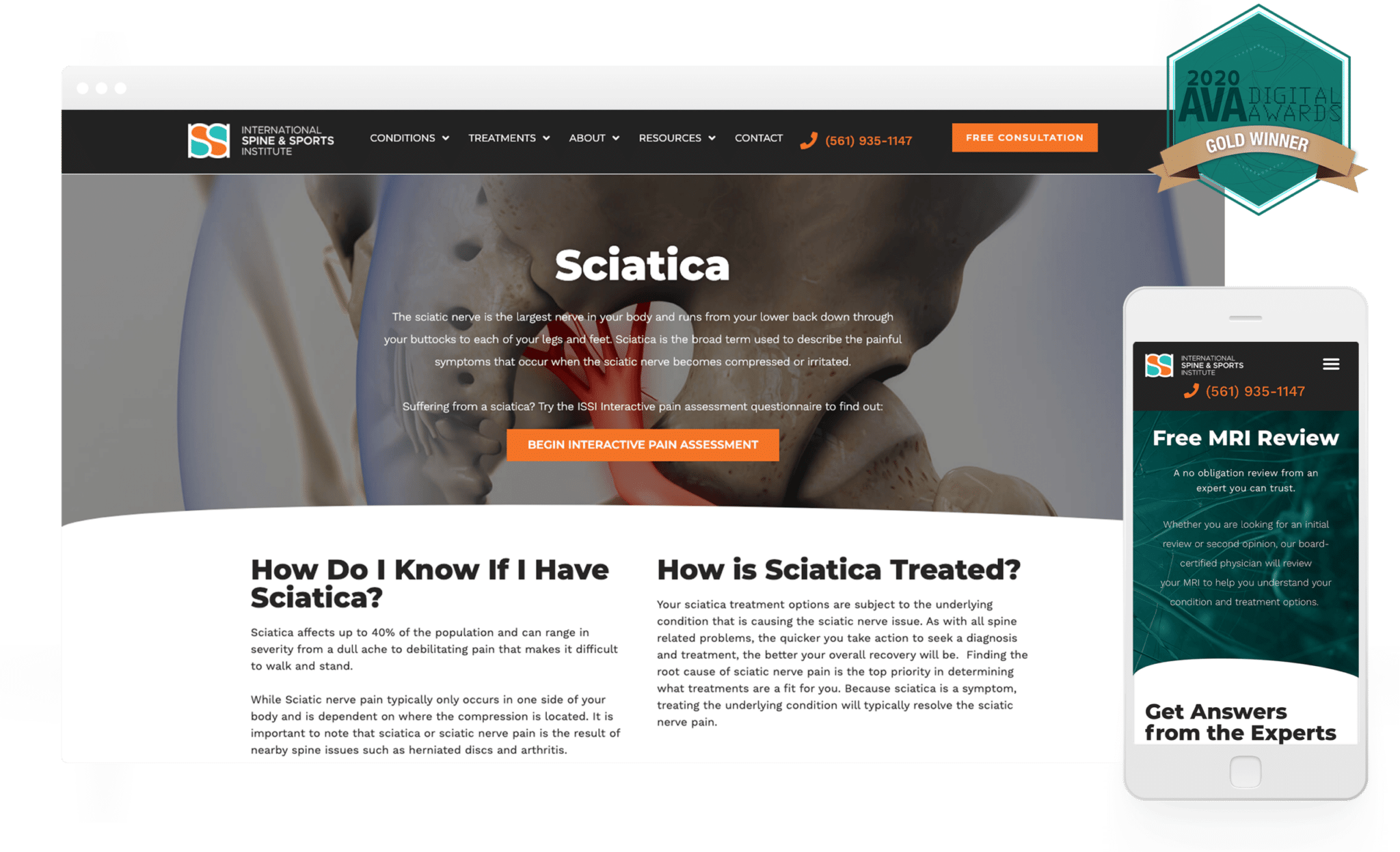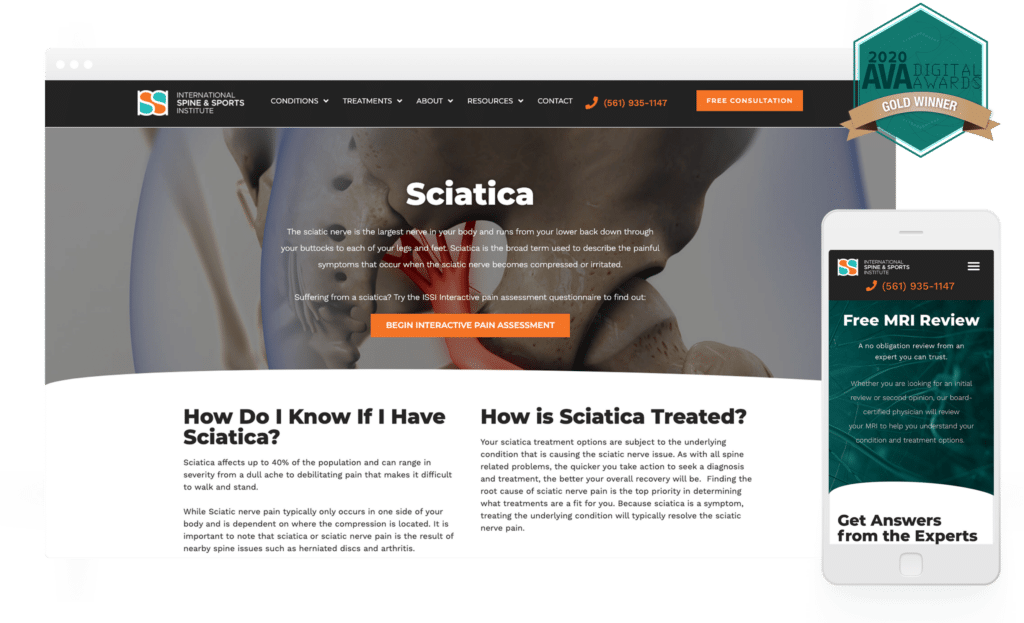 increase in conversion rates
Over 8 weeks with conversion rate optimization, and with no change in budget. 
decrease in cost per lead
Over 8 weeks, with no change in budget.
Over 8 weeks, with no change in budget.
Through our work in brand identity, paid search marketing, digital conversion-based marketing, website design and optimization, we were able to increase organic traffic by 67%, reduce the landing page bounce rate by 19% and increase overall conversion rate by 157% within an 8 week period.
Additionally, we drove lead volume up by 125%, which resulted in a 45% decrease in cost per lead.
Despite a competitive industry landscape and ambitious spine care growth goals, RUNNER was able to guide International Spine and Sports Institute to success through clearly identifying the objective, creating a sensible yet innovative solution to a challenge, and executing a smart, cohesive marketing strategy.