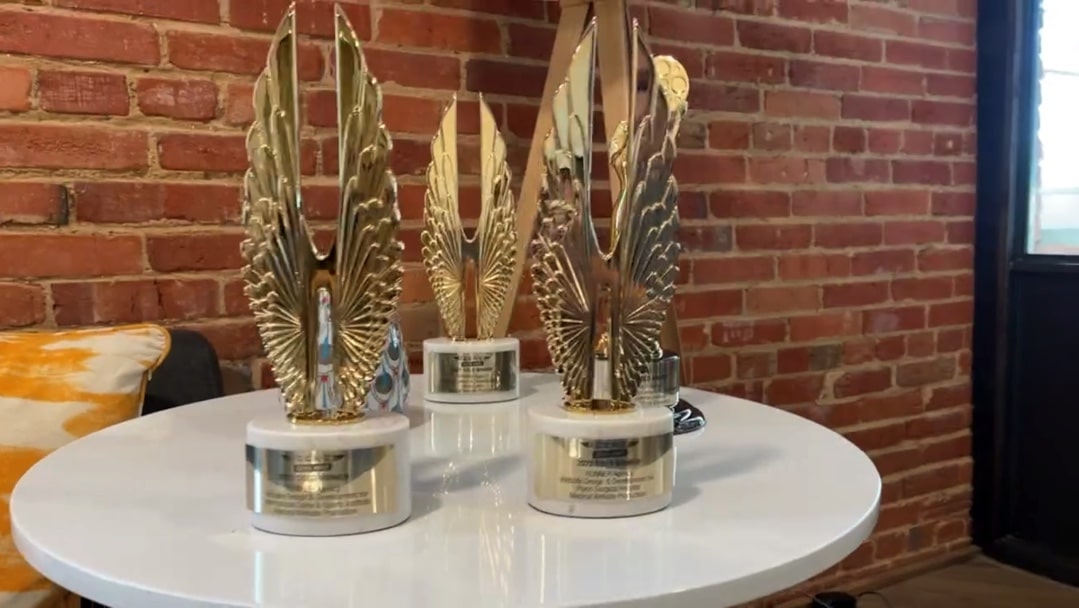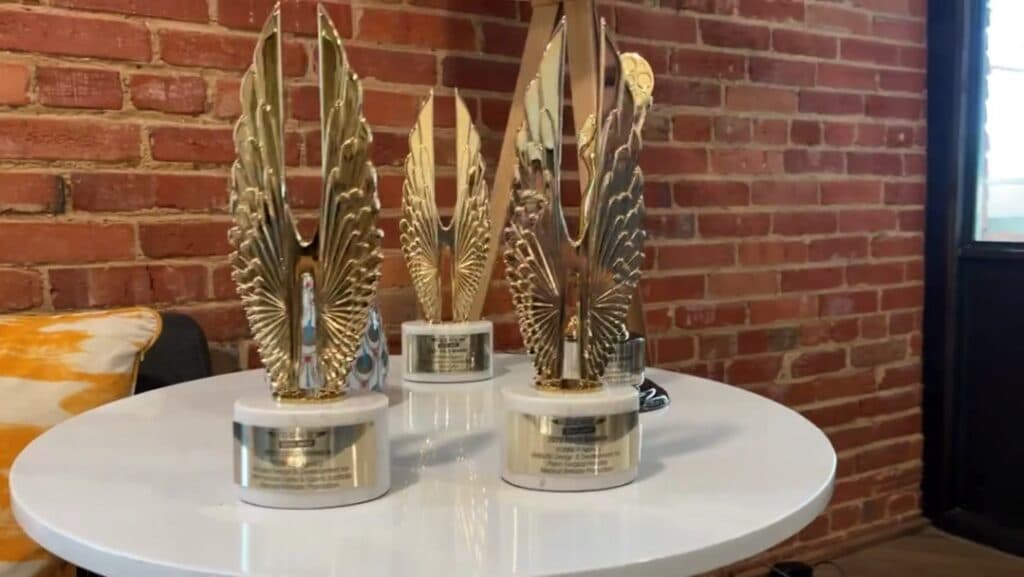 At the RUNNER Agency, we take pride in helping our healthcare marketing clients grow their business by grabbing the attention of their ideal patient or customer.
Our team of healthcare marketing experts are really good at helping clients across the full spectrum of marketing needs, which often begins by making a great first impression through their website.
Which is why we're proud to be honored in both 2020 and 2021 with Hermes Creative awards on behalf of our healthcare clients.
What Is The Hermes Creative Awards?
The Hermes Creative Awards is an international competition for creative professionals to showcase their imagination, creativity, and ideas for traditional and digital platforms. These creative awards honor the messengers and creators of the information revolution that bring ideas to real life in a creative way.This competition is open to all organizations, companies and individuals who create any type of marketing and communication materials for external or internal audiences.
Each entry is evaluated by expert creatives in the industry and are judged against itself.
All work is evaluated on:
Quality of design and overall website
Creativity used throughout concept
Resourcefulness
Creative excellence
What Healthcare Websites Did RUNNER Win Awards For?
RUNNER Agency won the Gold Hermes Award for website design and development for the International Spine & Sports Institute as well as for Plano Surgical Hospital in 2020.
In 2021, our team did it again by winning Gold for the website design and development for Stasis Labs.
Details: International Spine & Sports Website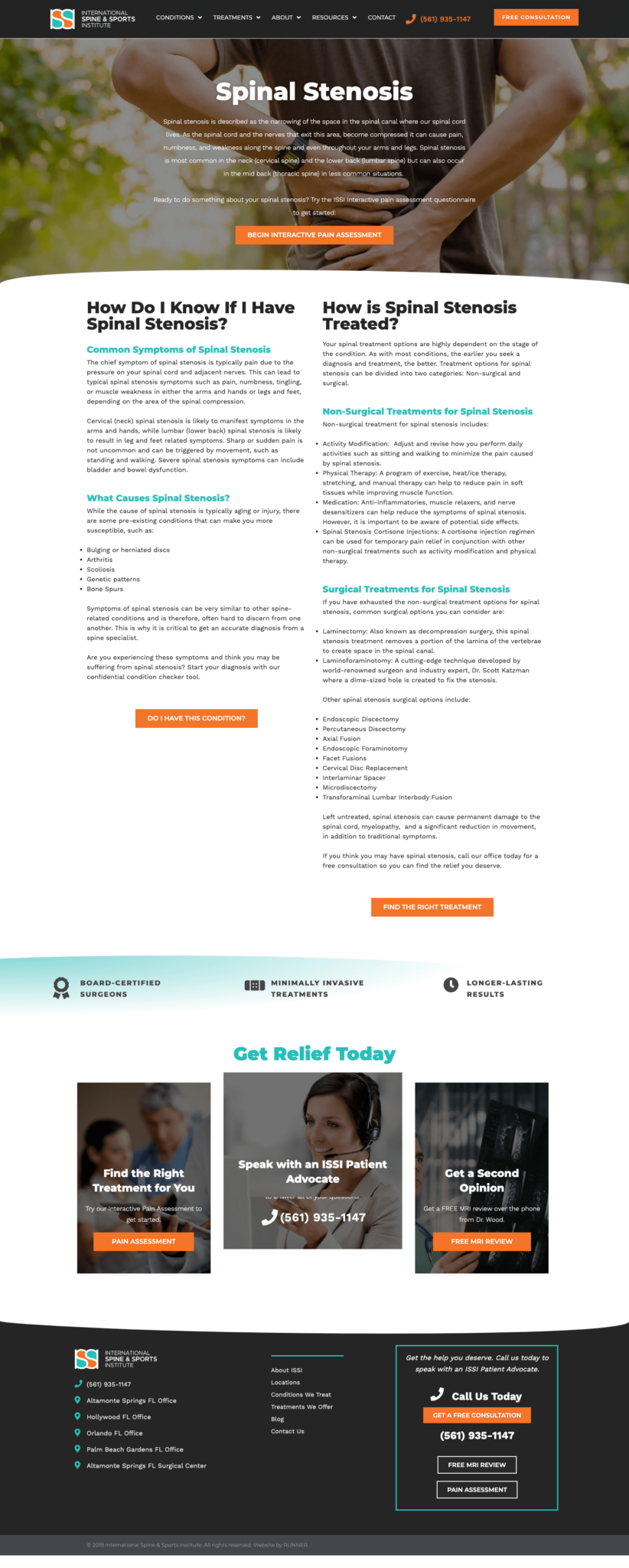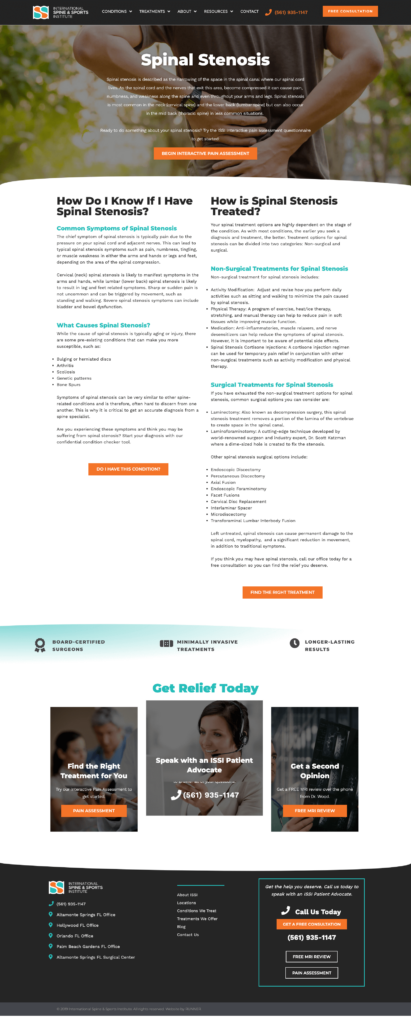 The International Spine & Sports Institute is a multi-location surgery center and spine care practice that is nationally recognized for their minimally invasive spine surgery and pain management treatment.
When International Spine & Sports Institute came to RUNNER, they were in need of an experienced marketing team to help them reach and bring in more quality patient leads. Their newly designed website does this.
Our team established a new brand identity as well as created a website design based on our expert knowledge of pain management, spine surgery and orthopedics to drive the highest amount of quality new patient leads to the practice.
Details: Plano Surgical Hospital Website


Plano Surgical Hospital is known for providing patients with world class care and treatment for spine, orthopedic, gynecological, and cosmetic surgical procedures. Plano Surgical Hospital partnered with RUNNER to elevate their brand as well as reach and acquire more qualified patient leads for this ambulatory surgical center (ASC). The team at RUNNER designed a fully responsive design that has a clear brand message and brings in more qualified patient leads.
Details: Stasis Labs Website


Stasis Labs is an international medical device company that provides a connected patient monitoring platform. This B2B healthcare tech company partnered with RUNNER because they needed a healthcare marketing agency that knew how to build a brand that would resonate with healthcare decision makers.
Their unique patient monitoring offering had to be positioned just right. The RUNNER team took them through a brand messaging workshop to clarify their positioning in the market, and then redesigned the Stasis website to tell a clear story to potential clients that could support all future marketing and sales efforts. 
Why RUNNER?
At RUNNER, healthcare marketing is all we do. So when we take home awards that showcase our industry knowledge, trade secrets, talent and hard work, we couldn't be more thrilled. Delivering award winning work and helping our clients thrive is what we do best.
If you'd like to work with a healthcare marketing agency that understands the challenges you face, request a consultation and speak with one of our marketing experts.