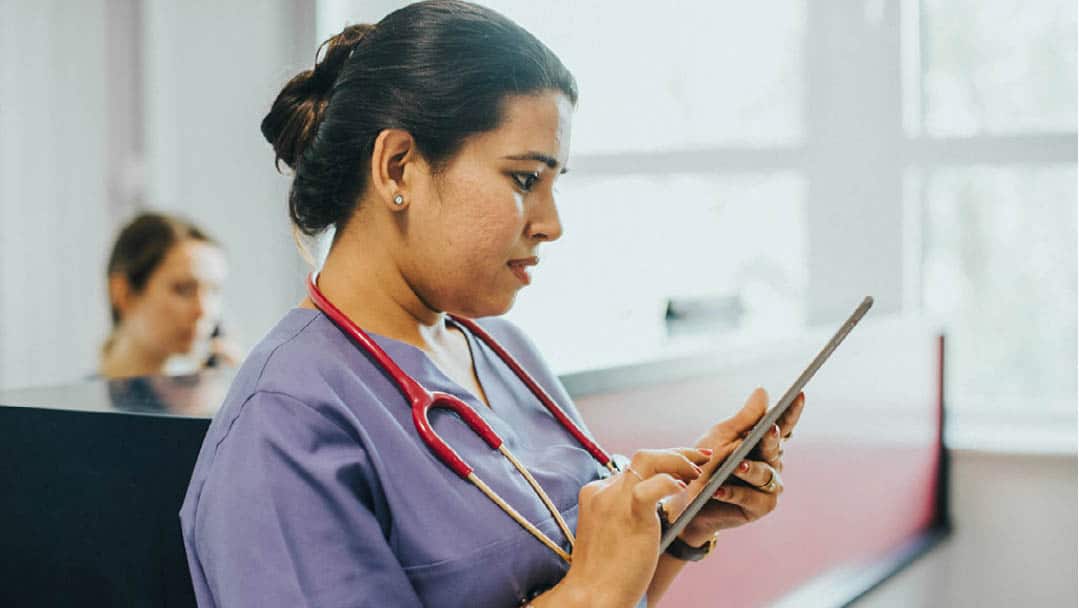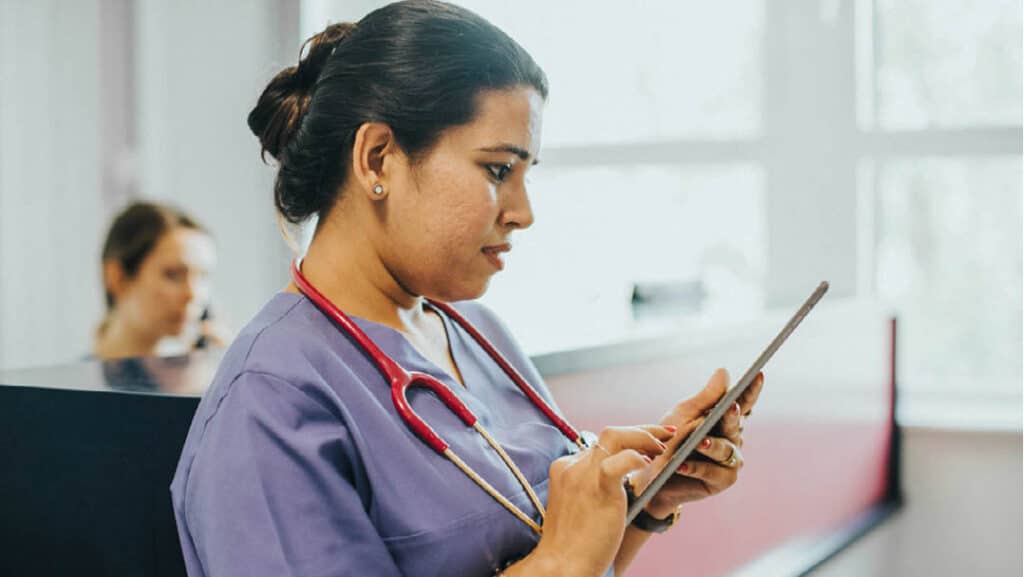 Introduction
Most medical practices rely on physician referrals to get new patients. Partnering with physician referral services or hiring a physician liaison can help you scale these referrals. However, you're still reliant on another physician to bring you patients at the end of the day.
What if I told you that it was possible to take control of your referrals and have the MAJORITY of your new patient leads come from patient self-referrals? I know it's likely because we work with many clients who see just that.
In this post, I'll explore the challenges of physician referrals, why you should consider taking more control over patient self-referrals, and the 5 strategies we use for clients.
More like this: Growing Beyond Physician Referrals For Your Medical Practice
The Problem With Physician Referrals and Physician Referral Marketing
Physician referrals have some inherent challenges that most practices struggle with.
First, referrals are a relationship. These relationships take time to build for physician referrals – it's a long-term strategy to build a relationship that results in consistent referrals.
These relationships are often built in person. Over the last few years, restrictions to in-person visitation at medical practices have hindered the ability to build those relationships in person.
Physician liaison services can be expensive – high salaries or fees for services are often difficult to justify. Many practices aren't prepared to invest to see a return for the long-term.
If you do manage to get a referral, that doesn't guarantee they'll become a patient. 33% of patients don't follow through with referrals to specialists, and you'll never know when a referral is suggested in many cases.

Also, you may not have built a good enough online footprint for a patient to follow through on their referral. According to a Press Ganey Healthcare Trends survey, 84% of patients said they would NOT see a referred provider if they were rated under 4 stars.
Lastly, relying on physician referrals can be risky. What happens when the referring practice or physician loses patient volume? What if they retire or sell their practice? In 2021, a record 22% of physicians were considering early retirement.
Another strategy often proposed is physician referral marketing. This means creating marketing campaigns targeted at physicians you'd like to drive referrals for your practice. While this can effectively drive some brand awareness for your practice, it's not a replacement for building a relationship with a physician. We only see these efforts work as part of a more extensive integrated marketing program that includes calls, emails, and in-person visits. At the end of the day, this is a HUGE long-term investment with no guarantees.
More like this: 3 Steps To Build Your Medical Practice Marketing Strategy
The Growing Role of Self-Referrals vs. Physician Referrals
The reality is that patients are highly active in researching their own healthcare decisions.
According to Google, 1 in 20 of the 8.5 billion daily searches are health-related.
Suppose you're only relying on physician referrals. In that case, you're not reaching patients when:
They're researching symptoms
Conditions they've been diagnosed with
Treatments that have been suggested
This is the most important when they're searching for physicians near them.
The truth is that 1 in 4 new patient visits to specialists are self-referrals.
So if you aren't actively doing anything to drive more self-referrals, you're missing out on new patients. And many of these self-referrals often have much better insurance – meaning a higher revenue potential for your practice.
More like this: Make Your Messaging Stand Out With Empathy [Video]
5 Strategies On How to Ditch Physician Referral Services & Drive Your Own
You need to invest in marketing and have a clear strategy to drive self-referrals for your practice and ditch physician referrals.
The most important part of that strategy is clearly defining conditions and treatments you prioritize and any additional important targeting – geography, insurance, etc.
Once you've done that, there are 5 primary ways to drive more self-referrals.
1. Target Patients Actively Searching for Doctors
The best place to target patients actively searching for doctors is on Google. You're targeting only those searching for the conditions and treatments you want to target and those searching specifically for doctors by specialty. You can do this through both paid search engine advertising and SEO.
The advantage of paid search engine advertising is that you can immediately show up. However, you only pay when a potential patient clicks on your ad. Search Engine Optimization for medical practices is a long-term strategy, and there are no guarantees for placement.
The BULK of your new patient leads will come from Google Ads, and it's the most predictable way to generate qualified leads for your practice. In addition, it's the key strategy for making the majority of your patients self-referrals.
In fact, one of our spine practice marketing clients generated 70% of all new patients from marketing.
More like this: Google Ads Benchmarks for Medical Practices (with Real Data!)
2. Build a Website That Lives up to Your Reputation
To get more patient self-referrals, you need to ensure that you are well represented online when patients research your practice or doctors. Your practice website plays a significant role in building trust with those potential patients. Yet many websites for doctors do not live up to their reputation. Here are a few common mistakes we see:
Outdated design or a site that hasn't been redesigned in the last few years
The site is slow to load, causing potential patients to leave
It doesn't display well on mobile devices, or features don't work on mobile
All stock photography – no real pictures
No in-depth information about conditions, treatments, or treatment philosophy
No doctor videos that bring to life physicians in the practice
The best practice websites will bring to life your physicians and build enough trust with potential patients to drive more self-referrals.
Read more about what we believe are the best features of a high-performing doctor website.
3. Target Patients Researching Your Practice Site
It often takes potential patients several website visits as they're researching treatment and comparing physicians. A straightforward strategy to stay in front of these patients and keep your practice or physician top of mind is a "remarketing" campaign.
These campaigns target only those who've already visited your website. So, as an example, you can run a Facebook ad campaign that only targets previous site visitors and encourage them to call or contact your practice to schedule an appointment.
You can do these "remarketing" campaigns with a small budget. They target the people who are closest to making a decision. We think this is a key marketing strategy for those practices wanting to drive more self-referrals. It will also help close more of those physician referrals that are researching you before following through.
More like this: How to Get More Patients With Facebook Ads
4. Build Out and Distribute Your Practice Listings
Your practice and physician reviews have become one of the most critical ways that potential patients decide on a provider.
You must execute three primary strategies well with your listings to drive more self-referrals.
Build Out Your Listings as Thoroughly as Possible
Listings that include more details are better at driving new patients – make sure you're completely filling out your listings and adding services, including lots of photos and videos. In addition, make sure you have BOTH practice and physician listings created if you have a practice with multiple locations or physicians.
More like this: Guide to Video Marketing for Doctors: How to Get Started
Increase the Number and Amount of Reviews
The number of reviews you have is key – as we mentioned previously, people often won't follow through on a physician referral if you have lower reviews. The secret to having a high volume of 5-star reviews is having a system in place to collect them and encourage those with the best experience to write reviews – not every patient.
More like this: How To Grow Your Patient Reviews in 2022
Distribute Those Listings to All Important Directories
Your Google Business Profile is your most important business listing, followed by Doctor Review sites like Healthgrades. But you also need to make sure your listings show up in other directories you might not be thinking about, like Apple Maps.
Distributing your listings for both practices and physicians is key to reaching the most potential patients. A recent study found that businesses who claimed their listings on multiple sites saw on average 58% more revenue than those who relied on a single platform.
To learn more details about executing this strategy, check out our 2022 Reputation Management Guide for Doctors.
5. Publish Educational Content to Attract New Patients
Lastly, publishing content on a blog or your site is essential to attract new patient self-referrals to your practice. Content will help you drive more traffic to your site through SEO. You can rank for popular searches and attract new patients to your practice by creating targeted content.
Beyond SEO, content can also be an essential asset in your marketing and advertising. For example, suppose you have a great educational piece of content on a unique treatment you offer. In that case, you can link to this content from an ad to drive more qualified traffic to your site.
We recommend creating video content, as it's been shown to help increase the likelihood of a potential patient on your site calling or submitting a form. These video assets are significant to have for paid advertising efforts as well.
More like this: 4 Must-Haves in a Healthcare Content Marketing Strategy and Guide to Video Marketing for Doctors: How to Get Started
Conclusion
Don't wait to drive more self-referrals. Driving more self-referring patients is about taking more control over the growth of your practice. Many of the strategies above take far less time than building long-term physician referral relationships and can be scaled based on your willingness to invest.
At the very least, these strategies are a way to minimize the risk of being too heavily reliant on physician referrals. Reach out and request a consultation to speak with a RUNNER marketing expert about how your practice can become less reliant on physician referrals.
More like this: 41 Ways to Attract New Patients to Your Practice in 2022