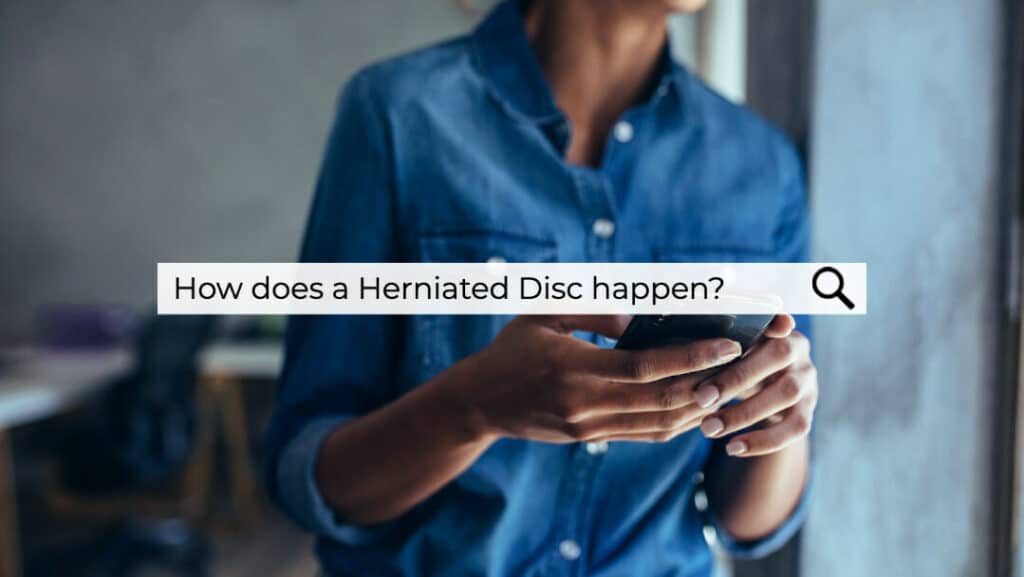 Introduction
SEO is critical for modern medical practices. But, first, you must have the right SEO strategy to improve your medical website ranking and drive more traffic. Unlike paid advertising, there are no guarantees for placement or performance.
As a digital marketing agency that focuses on working with medical practices, we've seen what works and what doesn't. This essential how-to guide will explain why you should invest in SEO for your medical practice and covers what we see as the 12 SEO strategies that doctors will benefit from the most.
Search Engine Optimization for Medical Practices – Why It's Important
SEO is an investment, so you should begin by understanding what kind of return you'll get for the time, energy, and dollars you're putting into the effort. It's not as straightforward as you might think, so here are 6 of our top reasons to focus on SEO for your medical practice.
More like this: 3 Steps To Build Your Medical Practice Marketing Strategy
1. Appear When Patients Are Researching Relevant Conditions and Treatments
Of course, the core reason you want to show up in relevant search results for your practice or your physicians is when potential patients are actively researching symptoms they're experiencing, conditions they've been diagnosed with, or treatments patients are interested in – as well as specifically searching for physicians to see or researching referrals they've been given.
This is important because nearly 65% of all Google searches do not click. Instead, Google is often surfacing information searchers are looking for, like your practice phone number, directly in the search results.
All this to say, don't get fixated JUST on traffic. Visibility in the results is also crucial.
Image by SparkToro
2. Increase Qualified Site Traffic
Ideally, you do want a potential patient to do more than just see you in the search results. You want them to click through and visit your practice's website so they can learn more about you. This is how most doctors measure the effectiveness of SEO by the amount of traffic it can generate.
More like this: Building A High-Performing Medical Practice Website
3. Create a Long-Term Source of Free Traffic
What marketers love the most about SEO once you rank for a term, you don't have to pay for every click — in other words; the traffic is "free." More importantly, this can be a long-term source of traffic for your practice when you rank well.
4. Take Mindshare From Other Competitive Practices
There's only so much room on the first page of a search engine result page, so when your practice ranks in those SEO results, you're one of a handful of physicians and practices showing up. Better ranking means you're getting more real estate for your practice and less for competitors.
5. Grow Your Reputation
A great SEO strategy for your practice will also grow your reputation. The content you create the number of reviews you generate will all serve to create trust with potential patients and build the overall perception of your brand.
More like this: Online Reputation Management for Doctors Your 2022 Guide
6. Educate Potential Patients
Lastly, and this is perhaps the most important, great SEO for doctors is not about writing content for search engines — it's about providing valuable content that educates patients to make healthcare decisions. When you can do that well, it will drive higher rankings, more traffic, and more new patient leads.
What Most Marketers Get Wrong About SEO for Medical Practices
While good SEO is accessible for everyone, that doesn't mean it's easy. We've worked with many medical practices and have found a few common misconceptions that doctors have about SEO and some common mistakes that marketing agencies make when working with physicians.
All Traffic Isn't Good Traffic – Think Local
The most common misconception with SEO for medical practices is that all traffic is good traffic.
This may work for any other kind of business, but an effective SEO strategy is about creating local searches for a medical practice.
You can have 100,000 visitors to your site for a blog post about "back pain," but if none of them are from your local market, there's ZERO chance any of them will become patients.
Quality Beats Quantity
Another common misconception is that you need to produce much content regularly. For example, you should be posting one longer-form piece of content a week. While establishing a cadence is essential, we've found that producing high-quality content with an average of 1,500 to 2,000 words with high-volume search terms often performs better than shorter content posted more frequently.
You Must Develop a Repeatable Content Process
A good SEO strategy revolves around content, and one of the most typical stumbling blocks is not having a process to create content quickly. Doctors simply don't have the time or can't commit to creating content as regularly as they'd like. This is why we recommend working with an agency and establishing a straightforward process.
SEO Is a Long-Term Strategy
Perhaps the most dangerous misconception is that you will immediately see SEO results. The truth is that SEO is a long-term strategy that takes many months to see results from. A commonly cited SEO study shows that only 5.7% of content will rank in the top 10 search results within the first year.
https://twitter.com/ahrefs/status/1178873896868577280?s=20   
This means that you must adjust your expectations when taking on an SEO strategy. The most significant returns will be seen after those first 12 months.
12 Essential SEO Strategies for Doctors and Medical Practices
So how should doctors begin to build a search engine optimization plan for a medical practice?
We've put together a guide with 12 essential SEO strategies that separate high-performing medical practices from others.
1. Start With Keyword Research to Understand Patient Intent
Understanding intent is the secret formula to search engine optimization (SEO). That's because you want to target the kinds of search keywords that show someone is ready to become a patient, not just shopping around. We think about organizing target keywords in the following buckets:
Brand Terms: Practice Name, Doctor Name
These are the highest intent keywords – potential or existing patients looking for you.
Treatments: Example – Laminectomy
These are high intent keywords, as the potential patient has usually been indicated for a procedure and is researching before deciding on a provider.
Conditions: Example – Herniated Disc
Also, high intent, and the more specific the condition, the more likely the potential patient had had some sort of previous diagnosis or diagnostic testing to confirm.
Symptoms: Example – Back Pain
These are the lowest intent for treatment, as these patients are typically much earlier and maybe researching whether or not they need to see a doctor.
2. Build an SEO-Optimized Doctor Website
Of course, having an SEO-optimized website is critical. It's not enough to have a site that looks great; it needs to have a structure (technical SEO) that makes content easy to index for search engines, as well as a patient experience that's optimized for Google. In addition, Google prioritizes sites that load fast and display well on mobile devices.
More like this: Building A High-Performing Medical Practice Website
3. Create or Claim BOTH Practice and Physician Listings
One of the most important ways to drive local patients to your practice through SEO is your practice and physician listings, notably through your Google Business Profile listings.
Most doctors don't realize that you need BOTH practice and physician listings. Unfortunately, we see physicians commonly overlook this as part of practice marketing. In Google, you can have both listing types if you have multiple providers, per their physician listing guidelines.
More listings = more visibility for your practice.
While most doctors are good at creating practice listings, they don't always generate physician listings. It's essential to keep in mind that you should still have BOTH practice and physician listings outside of Google Business Profile listings. Many physician-specific listing directories, such as Healthgrades, require you to have a physician, not a practice listing.
More like this: How to Market a Medical Practice Group in 2021
4. Build Out Your Google Business Profile Listings With As Much Detail As Possible
Your Google Business Profile Listings are the most important, as Google has more than 90% market share for search engines in the United States.
It's not enough to have your practice and physician listings claimed; they need to be optimized as well. The highest performing medical practices will build out more detail in these listings than the competition. In addition, a more built-out Google Business Profile will result in your listing showing up more often, getting more engagement, and converting more potential patients.
Going beyond a basic listing, you need to add the following:
Details about services
A higher quantity of photos from you
More photos from patients
Content "posts"
Participation in Q&A
And more.
5. Create a System to Get More, High-Quality Reviews for Your Practice
Once you've created your listings and built them out, you'll want great reviews. Patient reviews are the most critical factor patients use to select a physician. In SEO, they are an essential factor for evaluating doctors at a glance and doing more in-depth research on if a physician is a good fit.
The key to getting more high-quality reviews is to have a system to generate them.
We covered a comprehensive strategy for building this system in a recent blog post: 7 ways to grow your patient reviews.
6. Built Backlinks by Distributing Your Physician Listings
After you have a built-out Google Business Profile listing, we always recommend you "distribute" these listings to other directories. We do this using a directory listing tool to syndicate these listings to other platforms. An example of this would be making sure your listing appears on Apple Maps.
This distribution of listings makes sure you appear in other places potential patients may be searching. Still, it also creates valuable "backlinks" to your practice website, which is an essential factor that Google uses to measure your website's authority.
7. Publish Bi-Weekly Blog Content
Adding regular blog content to your site is a core SEO strategy. We recommend publishing content bi-weekly for two reasons.
First, it allows you to generate enough content that you begin to see what catches on.

Second, it allows you to get into the rhythm/cadence of publishing, which many marketers, especially medical practices, struggle with.
You must plan ahead of time for content creation and be strategic about your focus keywords. But the reality of SEO is that not all of your content will perform well even if it is optimized. You'll want to publish enough "supportive content" to begin to generate traction and support internal linking around a few key pieces of "pillar" blog content.
More like this: 4 Must-Haves in a Healthcare Content Marketing Strategy
8. Continue to Update Old Blog or Site Content That's Ranking Well
As you see some blog posts begin to generate traffic for your practice site, you must continue adding to and updating those performing well. It's much easier to increase the traffic for a blog post that's already ranking well than to try to rank for something new.
For example, add internal linking from newer blogs that were not live at the time. This helps pass authority from the blog that is already ranking to the linked-to blog.
We recommend that medical practices update content on those highest performing blog posts every 6 months. Then, work this into your process to continue to see traffic gains.
It should be noted that physicians who don't update their blog content regularly can see decreases in traffic as Google sees that content become outdated.
9. Build Out Site Pages Fully, Based on The Patient Journey
Don't forget that SEO isn't just about blog posts. The pages patients visit on your website is just as important. One formula that we've found particularly useful in building out site page copy is to think about your content within the lens of a patient journey. This means structuring your content based on related keywords or search questions that patients have as they first research and then decide on treatment.
What is a Herniated Disc?
What are the symptoms of a Herniated Disc?
How does a Herniated Disc happen?
What kind of doctor should I see for a Herniated Disc?
What are the treatment options for a Herniated Disc?
When is surgery needed for a Herniated Disc?
What is recovery like for Herniated Disc Surgery?
Your primary goal is to help answer the questions for potential patients, and following this approach allows you to meet them where they're at in the process.
More like this: Marketing Frameworks To Help You Get More Patients
10. Add Videos to Increase Dwell Time, An Important SEO Signal
Adding video to your site pages or blog posts is a great way to boost SEO rankings for your practice site. This is because adding video increases the "dwell time" on your site, which signals to Google that someone is finding your content more valuable.
We've also seen that this strategy increases SEO rankings and traffic and increases the conversion rate on practice sites, as video is more effective at helping patients get to know a physician, deliver empathy, and educate them on any topic. Of course, it all translates into more phone calls and form fills for your medical practice.
More like this: Guide to Video Marketing for Doctors: How to Get Started
11. Repurpose Videos Into Written Content on Your Practice Website
In addition, videos are an excellent medium for producing content. For example, it's often much easier to get a physician to sit down for 5-10 minutes to talk than to draft a blog post. Video provides an easy way to have an off-the-cuff conversation and transcribe the audio into a blog post or site copy. We've seen many medical practices use this strategy to increase the amount of content they publish each month or get a doctor involved in creating content without requiring too much time.
More like this: Guide to Video Marketing for Doctors: How to Get Started
12. Distribute Content In Your Medical Practice Marketing
Lastly, you can create all the blog and site content you want, but you need to get that content in front of patients. Rather than waiting solely on SEO, the best practices will distribute that content in other forms of marketing.
Here are a few easy ideas:
Distributing this content will not only make other marketing efforts more successful, but as you increase the visibility of that content, you may also build domain authority and backlinks from others who see that content and post or link to it, or even word-of-mouth from patients that find the content helpful enough to share.
Conclusion
While SEO for medical practices may "cost less" than paid advertising, it's a long-term strategy that requires a significant time investment and sound strategy to get right. That's why we recommend medical practices work with medical marketing experts that understand through experience what the highest intent searches for your specific medical practice specialty.
If you're ready to differentiate your practice and invest in SEO as a long-term channel to generate practice leads, request a consultation and speak with one of RUNNER's medical marketing experts. We'll help you understand what it looks like to work with an agency on SEO and talk through the goals and objectives you have for your practice.
More like this: 43 Ways to Attract New Patients to Your Practice in 2023