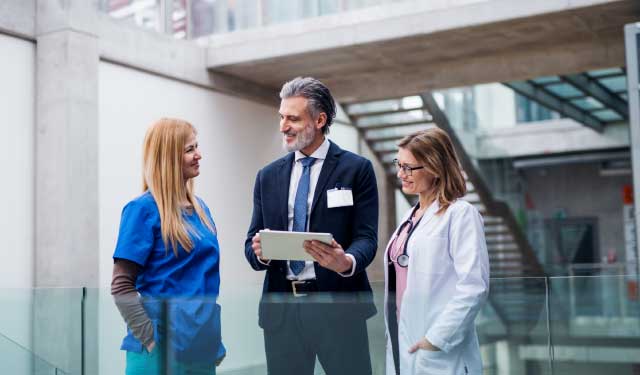 The medical practice groups that succeed at marketing define a strategy that builds on the advantages of having multiple locations and providers. Done right, you can maximize your visibility in both paid and unpaid (organic) marketing.
We commonly see challenges with practice groups that individual providers do not face. Each location adds a layer of complexity that must be orchestrated with other efforts. It's not just planning that's required, but processes that allow you to reap the benefits without unnecessary effort.
In this post, I'll take you through what we see as the essential strategies needed to grow a multi-location medical practice group.
Make Sure Your Brand is Consistent
One of the most essential best practices is to ensure that practices at each location are operating under the same brand. While providers and locations may be different, it's essential that you begin to build a cohesive brand, especially if you plan to add more providers and locations down the road. This is critical for brands that allow individual locations to do their own marketing – like events, sponsorships, etc.
You want a single logo, and a well defined visual identity that includes colors, fonts, even photography. This often means creating a brand "style guide" to define and share these guidelines across locations. 
Determine if You Will Combine Websites or Keep Separate
As a best practice, we generally recommend a single website rather than separate websites. It's less confusing for potential patients, and it's certainly easier to have a single website to update when changes are needed. 
Yet there are times when separate websites may not be avoidable – perhaps a unique partnership agreement with a physician where he or she retains ownership of their own website. If it's unavoidable, the same best practices apply, you'll just need to realize your efforts are compounded by having multiple sites.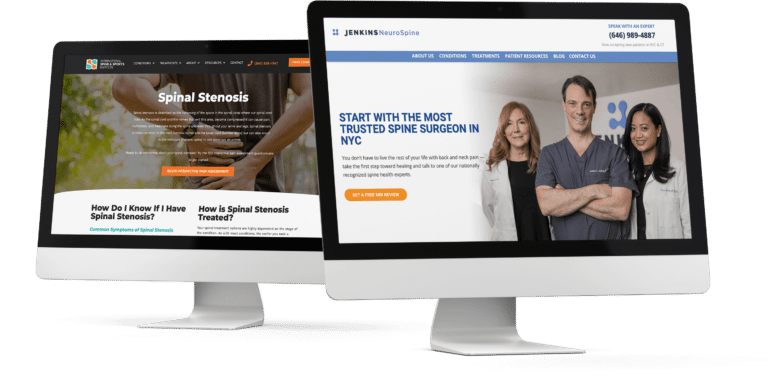 Create Dedicated Pages for Each Location
Each location in your group practice should have at a minimum a location page that details the office location with a map, hours and contact information, as well as providers, services and any other information that a patient may need.
In addition to a location page for each unique location, in order to optimize for local searches – "Podiatrist in Charlotte" – we recommend creating treatment and condition pages that are localized for each location. These are valuable not only in creating organic search traffic, but they're also a critical component of your paid media efforts. A landing page from paid media that isn't localized won't convert as well.
Make Sure All Locations Are Clear to Visitors
It must be crystal clear to any site visitors where you have locations. Many practice groups will put this information in the footer of the site. That's a great place for it, but make sure you also have a "locations" navigation item at the top of your page. We also recommend adding a module to your site that more clearly calls out locations on key pages without hoping visitors scroll down to your footer.
Create Local Listings for Each Practice Location
Perhaps the most important local marketing strategy you can implement for your practice is to have well-optimized Google My Business Listings for each of your practice locations. This means having ALL information available filled out, and taking advantage of advanced Google My Business listing features, like Messaging.
You also want to distribute listings for each location beyond Google My Business into other directories like Yelp, Apple maps and Bing, as well as manually submit practice listings to Healthcare directories that allow practice listings, like Healthgrades, ZocDoc and WebMD.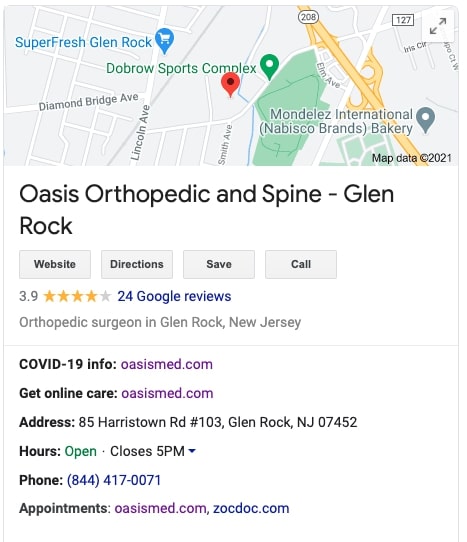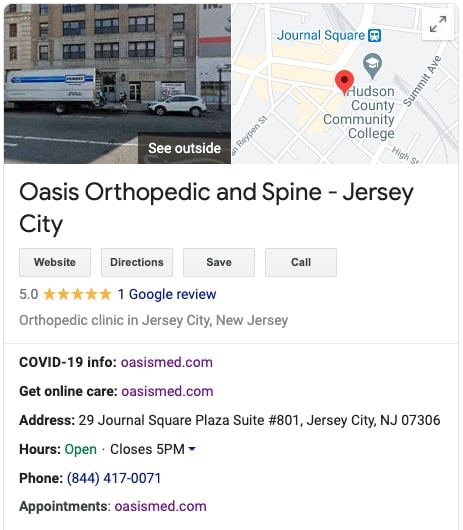 Create Local Listings for Each Provider
Most practice groups, and medical practices in general, are not taking advantage of this particular strategy. Not only does Google My Business allow you to create a listing for each location, but if you have multiple providers, you can create individual physician listings for each location. If you create listings for both providers and locations, it will help you gain MORE visibility and more opportunities to reach patients.
Implement a System for Collecting Reviews
Reviews on your Google My Business listings are one of the most important signals for ranking. The way to get a high volume of excellent reviews is to create a system that ensures you are consistently asking for reviews, but that you're doing it in the right way.
What's the right way to ask for reviews? By asking the people most likely to give you a 5-star rating. We've created a system that allows you to do that by screening patients with a question before we ask them for a review on Google My Business. 
Also, make sure you are up-to-day on how medical practice reviews have been impacted by COVID-19.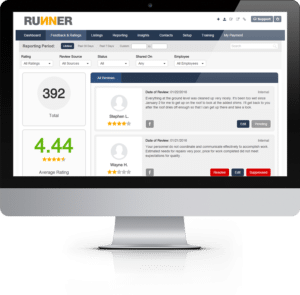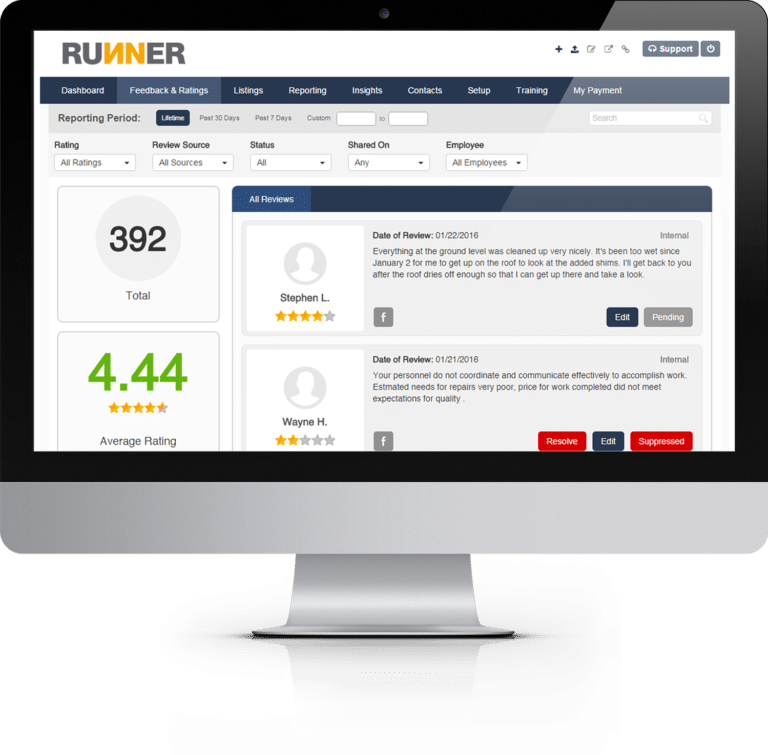 Setup Your Social Profiles Correctly for Multiple Locations
One common mistake we see is practice groups creating separate Facebook pages, rather than setting up a page for the practice brand, and specifying multiple locations – this creates a "parent/child" relationship between pages and allows you to aggregate information and publish in a single place, distributing to all pages. This is also an important strategy that enables you to run Facebook advertising from a single account.
Publish Unique Posts and Content Relevant to Each Location
While it may be tempting to create generic content such as blog posts or social posts for the entire practice, it's important to publish content that's more localized to each location. This is important because you want to build organic search traffic targeted to the geographic area you service. This local content can be published on the site, as well as posted to your Google My Business listing for each location and distributed via social media.
Localize Your Keyword Research
When you're researching the topics and keywords to align your content creation around, or to optimize your website for, don't forget to include location modifiers. 
For example – instead of just targeting "fertility doctors", target "best fertility doctors in Philadelphia." 
Establish a Per-Location Advertising Budget
This is perhaps the biggest mistake in patient acquisition that we see for multi-location medical practice groups. Too often we see an advertising budget that's the size for a single location, getting split between multiple locations. This usually ends up not meeting the patient growth goals a practice group has in mind.
Instead, take the following two steps:
Establish an overall paid advertising budget for the practice. How? Start with your revenue per patient – you should be willing to spend at least 5x the revenue of one patient per month. Here's a helpful article I wrote on

how to establish a marketing budget

.

Divide that budget up between your locations, keeping in mind the separate goals of each practice. Have a new practice launching? That one likely needs a bigger initial investment to raise awareness that it's open. Does one practice need to drive significantly more new patients than the other? Make sure it has more budget.
Define Clear Geographic Boundaries for Paid Advertising
When you begin paid marketing for your practice, it's important to define clear boundaries between locations. This could be through defining a distance "radius" around each location (ie- 10 miles), or by defining specific zip codes, even drawing some lines on a map and working with your advertising partner to create those boundaries in your advertising platforms.
Make sure you don't have overlapping audiences so campaigns don't compete with one another.
Track Leads Separately for Each Location
Now that you've got campaigns set up for each location, it's important to begin to track your results based on location. Each campaign will likely perform differently – so understand how both your marketing is performing, as well as the KPIs you care about by location, including the number of leads, office visits and procedures you're generating for each.
Centralize Your Call Center
One thing we've found very helpful is to centralize your call center. This doesn't mean you can't have phone numbers with area codes specific to each of your offices, but that when someone dials that number that it directs them to a centralized call center that can then route calls to the right office if needed.
This is important because we too often see a lack of clear standards being enforced when leads are being handled by separate offices. It's why we've invested in building our own call center to offer clients. You can take all the right steps in your marketing, but if a call isn't answered or someone isn't called back quickly after submitting a form, you've wasted those marketing dollars.
Automate Communications, Segmented by Location
Our final recommendation is something we see practices with the highest patient conversion rates do – automation of their marketing efforts to augment the great work their front desk is doing. What kind of automation? Sending automated text messages, for example, after someone submits a form to request an appointment, or automated sequences of emails after a form submission to try and get in touch with someone who didn't answer their phone on the first callback. We provide our clients with a marketing platform that enables this automation, and we know what kinds of communication work best at converting leads into patients.
Putting it all together
The above strategies represent a best-in-class approach for medical practice groups with multiple locations and multiple providers. We understand how difficult it can be for practices to implement these recommendations on their own – each additional location adds new tasks and complexity that must be factored into the process. 
That's why you need to work with experts that understand how your practice works and how to tailor your marketing efforts to your practice needs. Request a consultation with a RUNNER marketing expert and create a marketing strategy for your practice group.