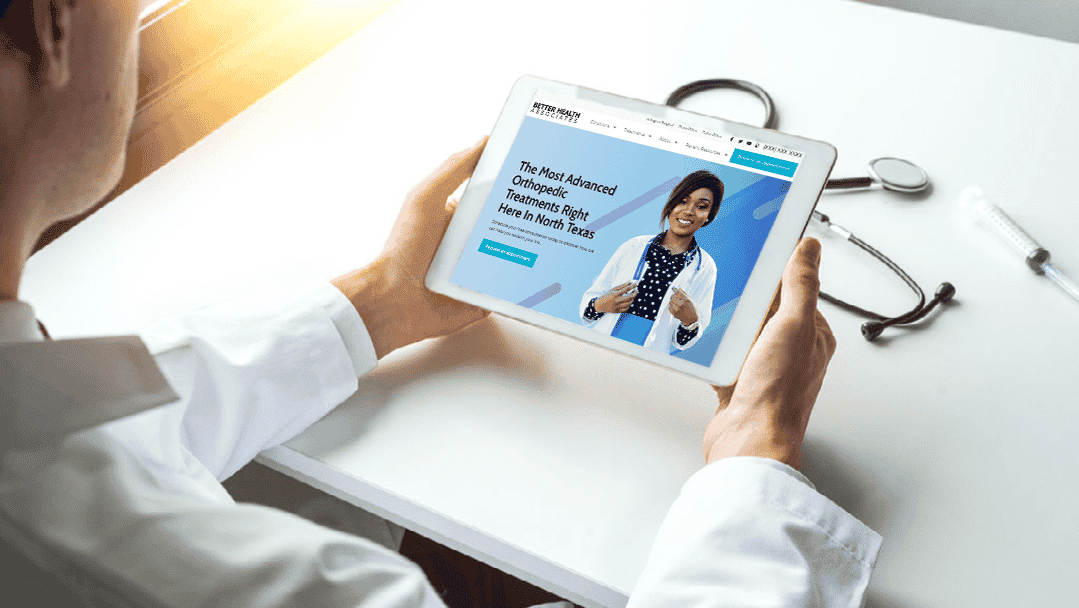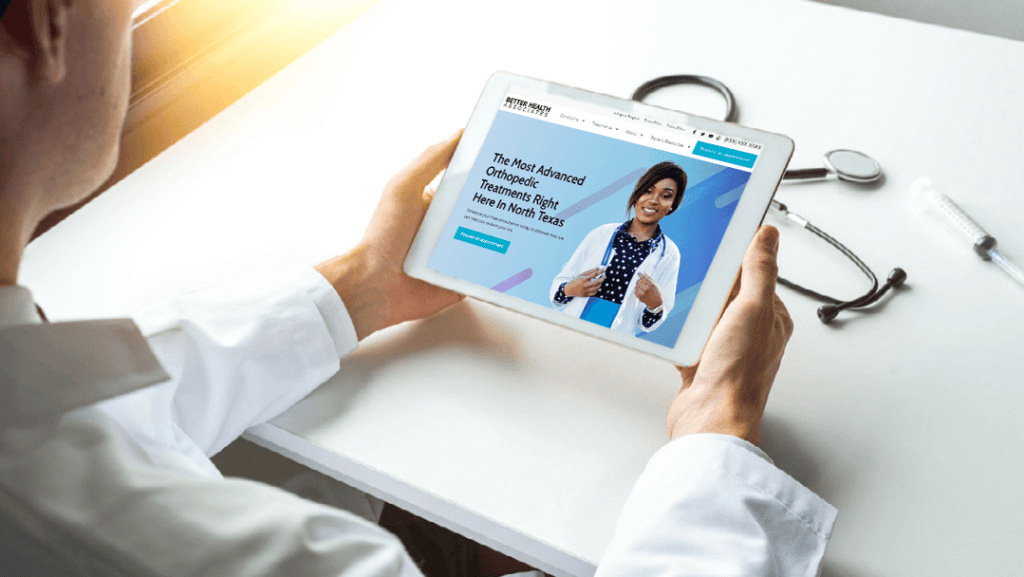 Introduction
How long has it been since you updated your medical practice website? Most doctors struggle to make enough time for marketing. Still, your practice website is the foundation for almost everything you do in marketing. As such, it deserves special attention. Here are 5 signs that your medical practice website may need updating.
More like this: What's the Purpose of Marketing for Your Medical Practice?
5 Signs Your Medical Practice Website Needs Updating
1. Your Practice Website Hasn't Been Updated in the Last Two Years
It's a common best practice to redesign your site every few years. But in my 20-plus years of digital marketing experience, brands rarely redesign that often. This is because most businesses don't want to pay for the expense of redesigning the site, which can be pricey. Or they can't spare the time needed to align internally with other stakeholders on things like design and copy.
Medical practices delay even longer, as physicians are busier than most other executives.
But you shouldn't wait.
The longer your site has been around, the more issues it will likely have.
Outdated plug-ins
Technology used on your site that you may not have appropriately maintained
Design standards have changed and will make your site look outdated
If you're unsure how recently your site has been updated, you can use a tool like the Internet Archive's Wayback Machine. This site allows you to compare the current site design to historical snapshots.
2. Your Website Doesn't Reflect Your Reputation as a Physician
This one's hugely important. Your website is the new front for your practice. Potential patients who have stumbled upon your site or referrals from other physicians are using your site to research and evaluate your practice.
The design of your site, how easy it is to use, and the content tell a story about your knowledge, empathy, patient experience, and more. Unfortunately, I can't tell you how often the sites I see from physicians fall short in this task.
If you're not proud of your website and don't show it off to colleagues, it's probably not living up to your reputation.
More like this: The Power Of Empathy In Medical Marketing in 2022
3. Your Practice Website Doesn't Display Properly on a Mobile Phone
Suppose it's been a while since you redesigned your site; it likely doesn't display correctly on a mobile phone. This is important for most practices because most visitors will be on a mobile phones.
Despite this, many websites are designed for desktop experience and not optimized for mobile. Unfortunately, this means that visitors to your site using mobile phones may have a less-than-ideal experience.
Common issues with the mobile experience if your website is not optimized for it include:
Hidden navigation items
Buttons that are too small for fingers
Unreadable text
Forms that don't function correctly.
These issues poorly reflect your reputation and put barriers to how potential patients accomplish what they've set out to do. And often, this is research your practice and schedule an appointment.
But the impact is on more than just the potential patient's experience. For example, Google will now flag sites with mobile usability issues, which can impact your search engine rankings. This is because Google prioritizes the mobile website experience since most website traffic is now from mobile devices.
One of the best ways to determine if your site is mobile-friendly is to visit it on your mobile phone and put yourself in a potential patient's shoes. The challenges are often quickly apparent. You can also use the Google Mobile-Friendly Test tool to evaluate your website and see if it's friendly to mobile devices. This free tool looks for critical mobile user experience errors.
More like this: Medical Practice Website Design: 5 Must-Have Features for 2022
4. Your Practice Website Doesn't Load Quickly
Similar to the mobile experience, a slow-loading website can cause many problems. Most importantly, potential patients will leave your site if it takes too long to load.
According to Google research, 40% of site visitors will leave if the page takes longer than three seconds to load.
Key website performance metrics suffer when your site is too slow.
Less time is spent on the site
Fewer forms are submitted
Fewer phone calls are made.
We often see a significant increase in both forms and phone calls when only the site speed is improved.
In addition to impacting the patient experience, page speed is critical for SEO and Google Ads. When you click on your ads, Google is "rating" the landing pages you send potential patients. Therefore, slower websites translate to a higher cost-per-click, which means page speed can have a real financial impact on your practice.
Making your site friendly to mobile devices will often also improve page speed. Still, you can use the Google PageSpeed Insights tool to evaluate how fast your current website is.
More like this: SEO for Medical Practices: 12 Strategies for 2022
5. Your Website Content Doesn't Reflect All the Treatments You Provide
The content on your site is where education happens. But unfortunately, one of the biggest mistakes I often see practices make is not representing all the essential conditions they treat or the treatments they offer.
Patients will seek out this kind of information. However, if they don't see their specific condition or the treatments they're researching, they may assume it doesn't exist. So don't roll the dice; ensure you have individual pages for the conditions and treatments most vital to you.
More like this: 10 Things Patients Want From Your Medical Website
Don't Put Off Updating Your Practice Website
Your website is arguably the most critical element of your marketing strategy. Therefore, you must get it right. If you feel like your site is suffering from any of the challenges above, don't wait. While the site design process can be lengthy, you're paying a cost in lost revenue or reputation.
Request a free consultation today if you'd like to speak with an expert about updating your medical practice with best practices to attract new patients.
More like this: 41 Ways to Attract New Patients to Your Practice in 2022
Previously published on Forbes.com.