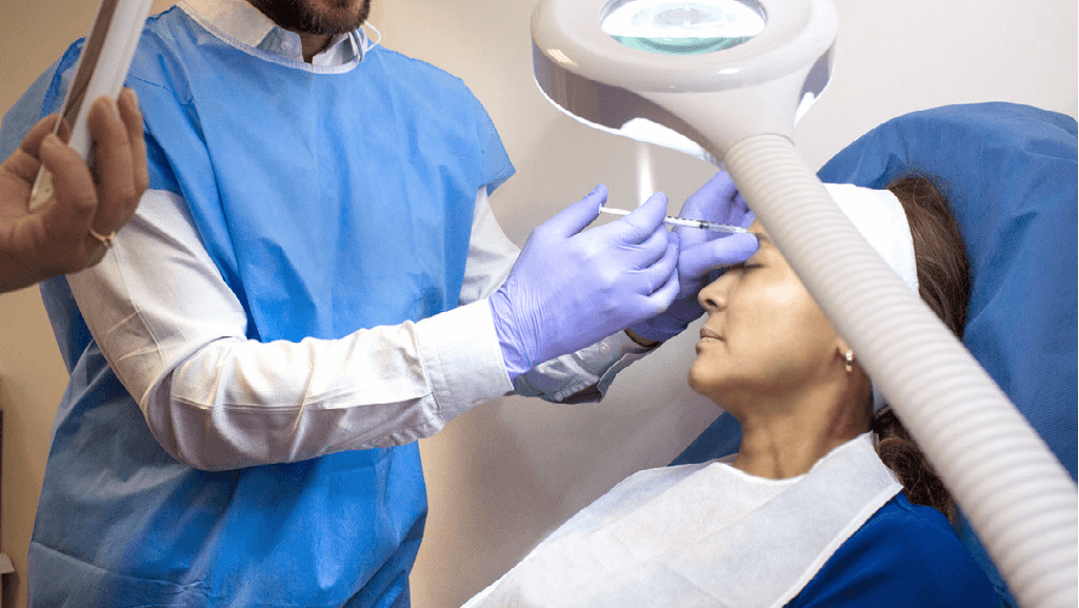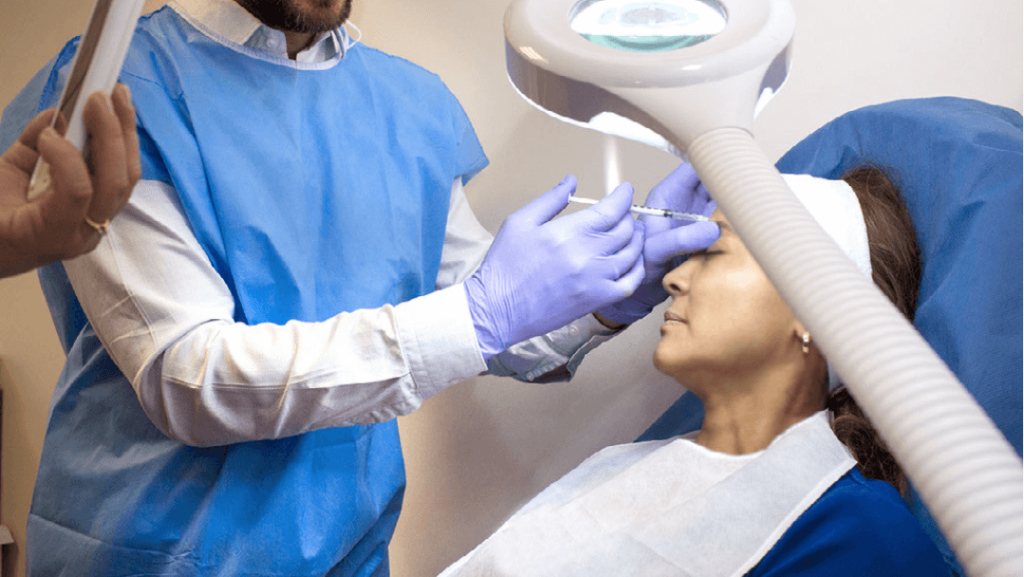 Introduction
Dermatology Practices face unique marketing challenges. This is primarily due to the wide variety of conditions treated and the variety of essential treatments and elective procedures. More conditions and treatments to market mean both higher competition and a higher likelihood that you might focus on the wrong marketing strategies.
Dermatology Marketing: 7 Strategies for 2022 to Get More Patients
This post will cover the marketing strategies we've seen high-performing Dermatology practices execute to get more new patients.
1. Build a Strong Dermatology Brand
A high-performing Dermatology practice starts with a strong brand.
But don't fall for the trap of thinking your "brand" is just a logo.
No, dermatology clinic logo design isn't an essential strategy to build your brand. Instead, your brand is the image you project to potential patients – the trust you create in them that you're the best choice as a Dermatologist.
We believe there are three ways to build a strong Dermatology brand:
Dermatology Logo and Dermatology Clinic Naming
Your brand starts with your name. Unfortunately, we see some brands making a big mistake in creating a name that isn't clear about what you do. Don't try to be clever with your name – straightforward always works best because your name will impact your domain name and SEO. But it will also be one of the first ways that potential patients to your Dermatology practice form an impression of what you do.
More like this: SEO for Medical Practices: 12 Strategies for 2022
Consistent Brand Voice and Image
The best marketers are consistent at every touchpoint. Consistency in brand voice means the copy on the website, blog, and social media all have the same "tone." Consistency in the brand image suggests that the colors, fonts, and photography you use across marketing channels is consistent.
So why is consistency important?
Because potential patients have multiple exposures to your brand marketing over time, you want your marketing to be recognizable and start to build a brand story.
More like this: Actionable Branding: StoryBrand [Video]
Build a Connection With Patients With Empathy
The best way to make a brand stand out is to build empathy with potential patients. While most other Dermatology practice competitors will talk only about themselves and their credentials, the practices that stand out talk about patient problems and build empathy with how patients feel. They make the patient the hero rather than the practice.
2. Create a High-Converting Dermatology Website Design
Your Dermatology website is the foundation of your online marketing efforts and a critical strategy you must get right. There are 5 must-have strategies for Dermatology website design in 2022:
Make sure your dermatology website is fast-loading and mobile device friendly
Create deep content around Dermatology conditions and treatments
Have multiple lead "types" to drive more leads. IE – call, contact us, request an appointment, etc.
A HIPAA compliant CRM to ingest new patient leads
Video on your Dermatology site to drive more leads and increase dwell time – is an essential signal for SEO.
More like this: Building A High-Performing Medical Practice Website in 2022
3. Execute a Solid Dermatology SEO Strategy
SEO is an excellent way for Dermatologists to drive traffic, but having a solid medical practice SEO strategy can be the difference between driving qualified and unqualified leads.
So what are the critical components of a Dermatology SEO strategy?
An Intent-Based Keyword Strategy
This means focusing on the keywords that will make patients more likely to call or request an appointment.
Here's an example of low-intent and high-intent keywords for Dermatology:
"What is rosacea?"
Low-intent. This is an information search where a patient is still very early in researching a condition.

"Rosacea treatment near me"
High-intent. This is a transactional search where a patient is clearly looking for a treatment or provider.
More like this: SEO for Medical Practices: 12 Strategies for 2022
Content Marketing Strategy
Once you've determined a targeted keyword strategy, you need to have a content marketing strategy to build content around those keywords. That means building long-form content like blog posts and investing in content like video.
More like this: 4 Must-Haves in a Healthcare Content Marketing Strategy
A Local SEO Strategy
Lastly, one of the biggest mistakes we see Dermatologists make in SEO is not having a local SEO strategy.
For example, you may rank #1 in Google for "psoriasis treatments." Still, if the searcher doesn't live in your market, they won't become a patient.
So it would be best if you balanced SEO out with PPC search engine advertising. But it also means that you need to pay special attention to local SEO, such as your dermatology practice listings and physician reviews.
More like this: SEO for Medical Practices: 12 Strategies for 2022
4. Plan Out Your Dermatology Practice Email Strategy
You might be wondering – how can we generate more leads with healthcare email lists? There are two primary purposes that email marketing will play in your Dermatology practice.
Email allows you to keep a line of communication open with existing patients. This should go well beyond appointment reminders. With each email, you are "re-engaging" your patients. Use the opportunity to educate them, and keep your practice top of mind.
Email marketing is a great way to drive additional revenue for your Dermatology practice without acquiring a new patient. This is particularly important for driving repeat aesthetic procedures, for example, or upselling a service or product.
In addition to email marketing, we also recommend communication with current patients and prospective patients using text messaging. This method can see higher open rates and responses than email.
More like this:
5. Invest in Video for Your Practice
Video has become an essential part of marketing for doctors. We recently published a guide to video marketing for doctors that covers the types of videos for doctors, common mistakes, and how to shoot videos for your practice.
But here's why video marketing is even more critical for Dermatologists – you need to showcase patient success stories visually. Patient testimonials are one of the most impactful kinds of videos you can create for your Dermatology practice and can be showcased in other marketing efforts, such as paid media and email marketing.
In addition, we recommend all doctors create an educational video around your highest priority conditions and treatments. These can also be used in your marketing but are perhaps most valuable for generating leads. We see visitors are more likely to call or submit a lead when a condition or treatment page on your site includes a video. Hands down, video is more persuasive and creates more trust between potential patients and your practice.
More like this: 16 Types of Medical Marketing Videos
6. Reach New Dermatology Patients Through Paid Ads
Paid advertising is the only scalable, predictable way to reach new patients for your practice. While other marketing may not guarantee that you'll reach new patients, with paid ads, you're paying for just that – to get in front of potential new patients.
But not all paid advertising strategies are created equal for Dermatologists – here are the platforms we recommend for our Dermatology clients.
Google Search Ads
Of course, Google Search Ads will always bring you the most targeted, qualified traffic. This is because you're reaching ONLY those searching for the conditions and treatment keywords you buy, and you only pay when someone clicks on your ad.
But the keywords you buy matter – just as with SEO, you must focus on high-intent keywords that are more likely to become patients. When doctors come to us with low-performing Google Ads campaigns, the keywords they're buying are not.
For Dermatology practices, you must also remember that the competition (and price) for some keywords can also be expensive. Suppose you're targeting acne as a condition, for example. In that case, you must remember that you're competing against other practices and against acne products, med spas, and potential retailers. This can drive up the price. Therefore, a great Google Ads strategy will also start with a keyword strategy that looks at BOTH intent and average cost-per-click.
More like this: What's A Good Conversion Rate for Medical Practices?
Social Media Ads for Dermatology – Facebook & Instagram
We also recommend that all dermatologists include social media advertising as part of your patient acquisition advertising. Facebook & Instagram are the highest priority because they can be bought on the same platform. They provide the single most significant reach of any social platform. The ads are also cost-effective.
While Facebook and Instagram have some relevant targeting, you cannot target as precisely as Google Ads. This means creative plays a significant role in the success of the ads.
Facebook Ads for Dermatologists are best used in two ways:
"Remarketing" ads are shown to potential patients who visit your Dermatology practice site but do not become a lead (calling or submitting a form). Your creative should have a solid call to action to become a lead.
"Prospecting" ads that cast a wide net and utilize Facebook "interest" targeting or another targeting to indicate a person might be a good target. Your creative for these ads should explore a wide range of messages since this may be the first time they've been exposed to your practice. A practice introduction video, Doctor video, conditions, and treatment creative are appropriate.
Keep in mind there are specific guidelines for Dermatology ad creative on Facebook and Instagram that you must be familiar with. One such example is that Facebook Ads prohibit "side-by-side" before and after images.
We feel it's essential to work with a medical marketing expert on any paid advertising.
More like this:
7. Engage Potential Patients Through Social Media
Lastly, don't just think about social media advertising. Social media for Dermatology practices is equally important on the "organic" or non-paid side. This involves having a great content strategy that potential patients will find engaging.
Why is social media important for Dermatology practices?
This is partly because of social media platforms' reach and how much time people spend on them. But also because social media is the perfect marketing platform for Dermatologists to tell patients' stories and engage with potential patients around crucial questions, they may have. In addition, patients are often actively researching and learning from others on social platforms.
More like this:
Putting Your Dermatology Marketing Strategy Together
While many more marketing strategies are not included in this list, these are the seven that we have seen drive the most significant results for Dermatology practices and other medical practices. Of course, on their own, each of the seven strategies above will help you drive more new patients. Still, when combined, they create a marketing "ecosystem" that builds brand awareness AND more new patient leads.
If you'd like to understand how you can put all or a few of these seven Dermatology Marketing strategies together for your practice, request a consultation and speak with a RUNNER medical marketing expert about what a partnership could look like.
More like this: 41 Ways to Attract New Patients to Your Practice in 2022