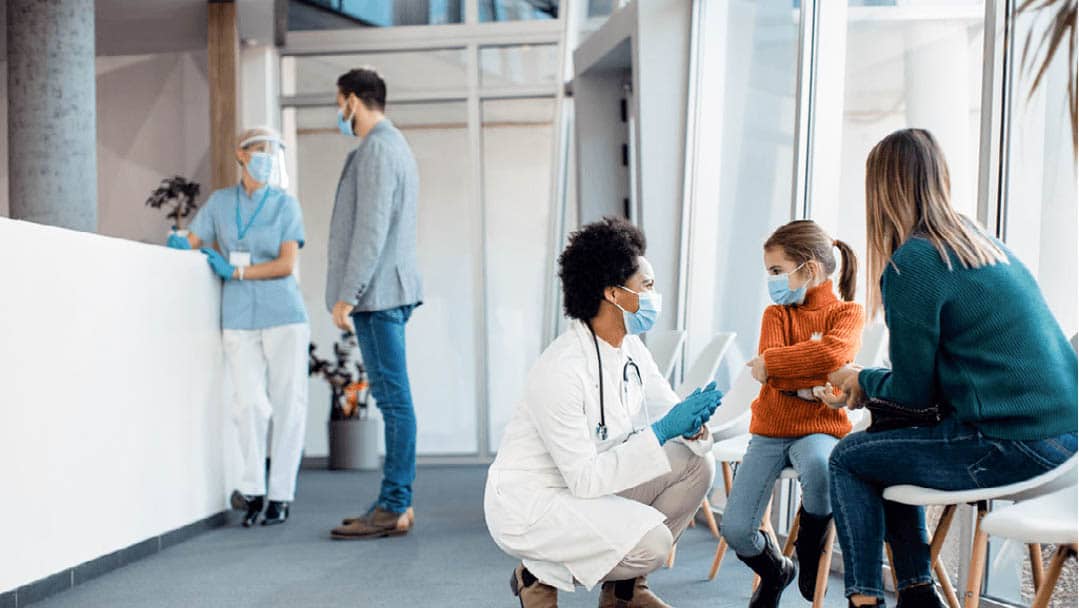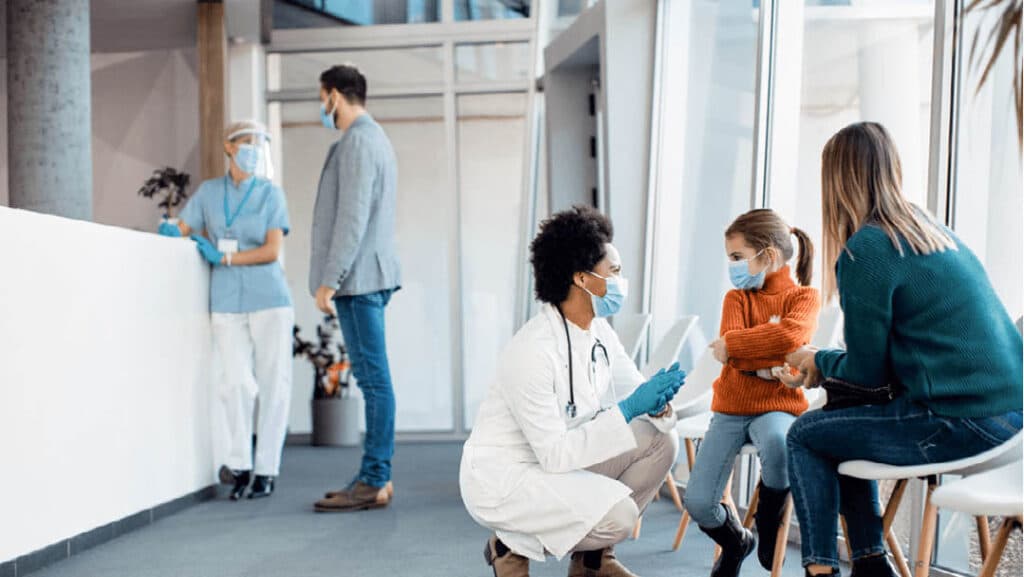 Introduction
As a digital marketing professional focused on healthcare, I've helped many medical practices grow over the last 15 years. I've learned what moves the needle to get more patients during that time. I've boiled it down into the following seven fundamental digital marketing strategies on how to get more patients in 2022.
How To Get More Patients – 7 Marketing Strategies for 2023
1. An Optimized Practice Website
Your practice website is perhaps the single most crucial part of your practice marketing strategy. It is the front door of your practice.
A well-made practice website is:
Fast
Search-engine friendly
Displays well on mobile
Contains the content that potential patient's needs
The objective is for practices to educate patients about conditions and treatments. But, most importantly, a practice's website needs to be optimized to generate new patient leads.
Suggested Read: Building A High-Performing Medical Practice Website in 2022
2. Fully Built-Out Practice & Physician Listings
Next to your website, your practice listings on sites like Google, Yelp, Healthgrades, and others are essential.
These practice listings provide crucial information about your practice, such as:
Address
Hours of operation
Phone number
Website
Information about your services
The most important reasons for these listings are that they are essential for driving local search traffic and providing reviews about your practice.
More like this: SEO for Medical Practices: 12 Strategies for 2022 and How To Grow Your Patient Reviews in 2022
3. A System for Generating a Large Number of Positive Reviews
Patient reviews play one of the essential roles for patients researching physicians. However, it's not enough to have good reviews; you must have a large number of good reviews.
According to research from ZocDoc, the top 25% of doctors (in terms of the number of reviews) receive 5 times the number of appointments compared to the bottom 25%.
So how do you create a "system" for generating positive reviews?
First, you need to automate the process of sending review requests rather than manually asking for them.
Next, you need to implement a step in that process that first screens the patient on their willingness to recommend before asking for a review.
This will ensure more positive overall reviews.
More like this: Managing Your Online Reviews: Get More & Better Business Reviews [Video] and Online Reputation Management for Doctors Your 2022 Guide
4. Engaging and Educating Potential Patients Through Content
The strategies above provide a solid foundation to help you capture more of the potential patients you're already reaching. But to get more potential patients, you need to begin engaging and educating them. So, again, content is a key strategy for making this happen.
The highest performing practices will create content that answers key questions patients have and expose them to new ideas. It's a great way to showcase your physicians' thought leadership and educate patients before they reach out. In addition, good content will generate traffic and reach new potential patients by ranking well in search engines or sharing via word-of-mouth.
Don't limit your thinking to just blog posts. We're seeing that practices investing in video typically get higher lead conversion rates and better results in SEO.
More like this: 4 Must-Haves in a Healthcare Content Marketing Strategy and Guide to Video Marketing for Doctors: How to Get Started
5. Being Present in the Social Platforms Where Patients Spend Time
Social media is an essential channel for practices because it's where patients spend most of their time online. In addition, social media has become a primary channel for word-of-mouth recommendations as people seek out the opinions of others or engage with communities to research treatments and conditions.
Successful practices will post educational content on social platforms such as Facebook and YouTube and engage with potential patients as they ask questions. In addition, we've found that engaging and participating in channels like Facebook Groups can also be beneficial for some practices.
More like this: Six Social Media Tips For Medical Practices
6. Targeted Paid Advertising
While many of the above strategies are long-term strategies, paid advertising can quickly impact new patient acquisition.
For example, through Google Ads, practices can target patients actively searching for specific conditions or seeking out treatments and only pay when those patients click on the ad. This is the most targeted way to drive qualified new leads to your practice.
Targeted is key. It's not enough to buy Google Ads; you have to make sure the search terms you target show intent.
For example, someone researching "back pain" may be very early in their research and not likely to request an appointment at your practice. However, someone searching for a "back pain doctor near me" is much closer to becoming a patient.
Therefore, it would be best if you had a well-designed paid advertising campaign for it to result in new patients.
More like this: Google Ads Benchmarks for Medical Practices (with Real Data!) and What's A Good Conversion Rate for Medical Practices?
7. Marketing Tech to More Effectively Close Patients
Lastly, while marketing can get you in front of new leads, your front office always closes them. The best practice marketing campaigns can be upended by a front office that doesn't respond quickly enough or doesn't engage with patients in a way that they prefer.
I recommend investing in marketing technology that allows you to respond quickly via phone calls and through email and text—couple this with the ability to send automated messages to nurture potential patients close to an appointment. You have an advantage over practices continuing to struggle with phone outreach.
More like this: 3 Easy Ways to Automate Your Medical Practice Front Office
Conclusion
When executed together, the 7 strategies above form a digital marketing system on how to get more patients in 2023—building awareness, increasing your reputation, and helping you find and convert new patients.
If you'd like to speak with an expert about turning your medical practice into a patient acquisition machine request a free consultation today.
What to read next: 43 Ways to Attract New Patients to Your Practice in 2023
Previously published on Forbes.com.