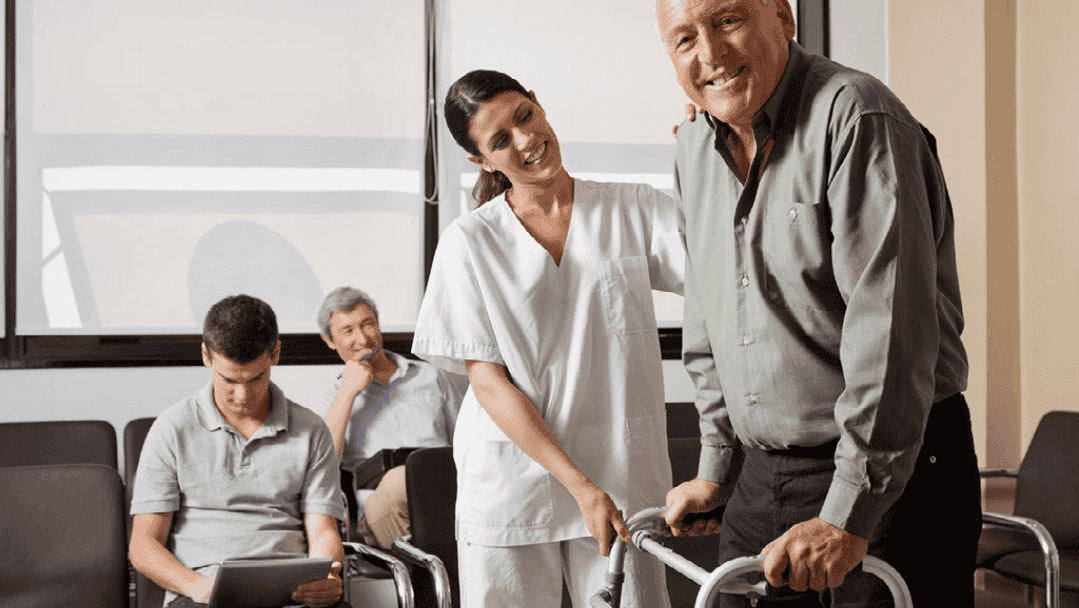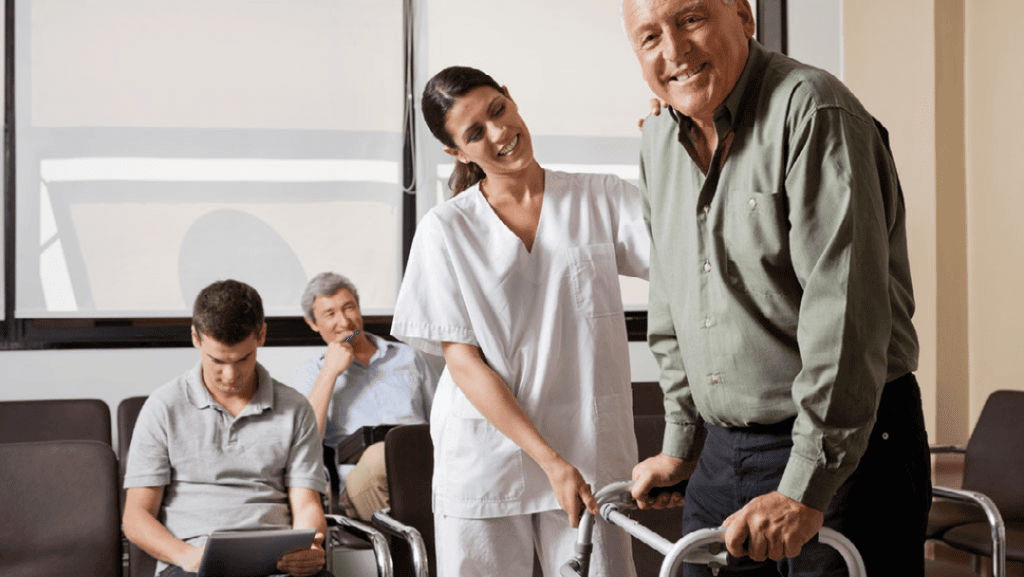 Introduction
Let's talk about how pain management clinics specifically can get more patients. So I want to start by talking about some of the unique marketing challenges of pain management practices.
The Biggest Challenges Pain Management Clinics Face
So we've been working with many pain management practices over the years and learned some of the specific challenges that pain management clinics have.
1. Deciding What Services, Conditions, and Treatments to Focus On
So one of the biggest challenges we see in digital marketing that pain management practices have is figuring out which services, conditions, and treatments to focus on. So we think about all of our digital marketing for medical practices and pain management practices in terms of conditions and treatments.
So an example of this would be if you're a pain management practice, maybe you're going after neuropathy, or you're going after spine conditions specifically. You've got lots of different services that you can offer. Many pain management practices provide a pretty wide variety of services.
You need to figure out as a pain management practice:
What are those key services that you want to focus on that might be services that drive more revenue for your practice?
Or it might be services that you're just really good at providing, or that are your strong suit?
So understanding those services is vital because, as a pain management practice, you cannot market every single one. You have to pick the ones you want to put advertising dollars behind or put time and energy behind creating content or talking about your services on social, right?
Prioritization is one of the most essential steps for a pain management practice to understand as they start marketing.
More like this: An Introduction to The StoryBrand Framework
2. Communicating What Services You Provide to Patients
The second thing we often run into is issues with patients understanding what services you provide. Again, this is related to the number of services many pain management practices offer.
Suppose you're offering injections, chiropractic services, and other treatments such as rehabilitation, physical therapy, etc. In that case, it can sometimes become difficult for patients to understand what you do.
Patients may not be used to interacting with medical practice because your practice has broad options to treat their pain.
More like this: 4 Must-Haves in a Healthcare Content Marketing Strategy
3. Turning Consultations into Treatments
This leads us to the third challenge, which is that pain management practices often have a little difficulty because of the previous challenge of turning consultations into treatments.
So it's prevalent for pay management practices to offer some free consultation, a very low-cost cash pay visit, or something like this. If it's not apparent to the patient what the total value proposition for the practice is, sometimes you may get several appointments. Still, you may not have a perfect show rate for your appointments if people don't quite understand exactly what it is they're getting.
More like this: The Power Of Empathy In Medical Marketing in 2022
4. Marketing Restrictions
The fourth and final challenge we see for pain management practices is marketing restrictions.
So for some of the services that pain management practices provide, for example, if you provide PRP or stem cells, etc., those kinds of services, even copy about these subjects on your website, can keep you from leveraging some digital marketing channels. So, for example, you can't run Google ads if you have copy about certain subjects on your website.
More like this: Google Ads Benchmarks for Medical Practices (with Real Data!)
How To Market a Pain Management Clinic in 2023
So those are some very unique challenges for pain management practices. Still, I want to shift gears and talk about 9 fundamentals on how to market a pain management clinic and the digital marketing strategies you'll need to grow. I will go through each of these individually and talk about how we view them specifically from the lens of a pain management clinic.
1. Pain Management Clinic Website Design and Strategies
So the first is your pain management website, which is vital. It's an opportunity to address some of the challenges we discussed before and make your value prop proposition very clear regarding what you do. The website is still your foundation for all of your digital marketing.
Here are 3 key elements your pain management website needs to be successful:
It needs to be fast.
It needs to instill trust in the potential patients.
It needs to be good at capturing potential leads.
So get request appointment captures filled out and provide your education. So your site is key and needs to be built well.
More like this: Pain Management Website Design – 10 Best Practices for 2022
2. HIPAA Compliant CRM
The second strategy has a HIPAA compliant CRM. So this is something we talk about at RUNNER; many medical practices, including pain management practices, don't have any CRM.
So appointment requests are coming through, and they're just getting emailed to somebody at a front desk. That's not HIPAA compliant.
Your practice needs a CRM system that will store those requests and allow you to follow the behavior of potential patients as they go through that process at your front desk. Processes such as reaching out to them, collecting insurance, etc. So the CRM is essential for marketing tracking, and it must be HIPAA compliant. This is one of the reasons why we offer a HIPAA compliance CRM.
More like this: HIPAA Compliant CRM: Why Your Medical Practice Needs This
3. Pain Management SEO Strategies
The third strategy is SEO which is extremely important for any practice. That's partly because it's an opportunity to attract traffic without paying for every click. The majority of SEO for any practice is going to happen through the website. Therefore, your website must be built to be SEO friendly. But SEO strategies also occur in a few other areas.
More like this: Pain Management SEO – 7 Tactics to Beat Competitors & Attract Patients
4. Practice and Physician Listings
The fourth strategy, which is related to SEO, and one of the more essential things that any pain management practice can do from a marketing perspective, is having excellent practice and physician listings. This is a Google Business Profile listing for your practice and your physicians.
Having those profiles built out well, claimed, and showcased in your practice's reviews is essential. Reviews are used extensively by patients as they evaluate your practice and determine whether they want to request an appointment. In a recent study with 100 U.S. patients, 1 in 3 patients compared 3 or more doctors. This means they're casting a much wider net and spending more time making sure they're making the right decision. Therefore, local listings are key.
More like this: Online Reputation Management for Doctors Your 2022 Guide
5. Pain Management Clinic Content Marketing
The fifth strategy, content marketing, is also crucial. This is what we might more traditionally think about when we think about SEO, which is creating blog posts. Let's say your site that focuses on specific keywords that you're trying to go after and ranks well on Google for content marketing is extremely important for patient education—so building that trust and getting patients to trust you enough to request an appointment.
However, the traditional SEO approach of creating content that's not locally targeted doesn't necessarily get you more patients in the door. In other words, it's not like your paid media efforts. For example, you could rank well for epidural injections, but if 95% of the traffic you're getting is outside your service area, those people will never come to see you as a patient.
In addition to those local listings, having a good content strategy includes:
Educating patients.
Creating more locally relevant content.
More like this: 4 Must-Haves in a Healthcare Content Marketing Strategy
6. Pain Management Clinic Paid Media Strategies
The sixth strategy is paid advertising. This effort is critical if you want to scale the number of potential patients you're reaching and drive more office visits.
Depending on the services you focus on, there's a different cost for reaching some of those services. But paid advertising is the key to not relying on physician referrals but instead driving more self-referrals for your practice. If you invest enough and have a well-optimized campaign, you can start seeing significant returns on them.
More like this:
7. Pain Management Clinic Social Media Strategies
The seventh strategy is social media. Outside of running Facebook ads or another platform, an excellent social strategy is essential. Just like having your local listings is important.
You will want to claim those social profiles and distribute a lot of the content you produce across those social platforms, like Facebook, TikTok, etc.
Now there are both paid social and organic strategies (where you're not putting paid advertising behind it) we have found both can be successful. However, we recommend doing both. Organic efforts help you build your reputation, and paid social allows you to target and identify the potential patients you want to grow.
More like this:
8. Pain Management Clinic Email Strategies
Strategy number eight is email marketing.
Email marketing is critical for:
Make sure you have a reasonable show rate for booked appointments.
Communicating with potential new patient leads.
Running campaigns to maintain a continuous relationship.
When you run campaigns to communicate with patients you already have connected with, for example, they've already come in for a consultation or treatment, you will want to continue to maintain that relationship, and email is a channel to do this.
More like this: Why Email is (Still) Your Single Greatest Determinant for Inbound Marketing Success
9. Pain Management Clinic SMS Strategies
The ninth and final strategy, text messaging, we found is also fundamental. Because with text messaging, when you send a message, it gets read almost a 100% of the time.
Emails can sometimes fall through the cracks. People may not open them as frequently, but with text messaging, you're guaranteed that every recipient will see that message.
And in fact, we found several potential patients prefer to interact with a practice through text messaging. They'll even schedule entire appointments just through text.
More like this: How to Securely Text Message Patients in 2022
Grow Your Pain Management Practice with RUNNER
These are the 9 foundational strategies that will help you market and grow your pain management clinic. I think it's crucial if you want to grow your practice and execute all of these strategies or a number of them that you work with a medical marketing expert who understands the best practices for these platforms.
That is where RUNNER comes in. We've worked with many pain management clinics over the years. If you're interested in exploring what it would be like to have a relationship with RUNNER and for us to help you grow your pain management practice, visit our website. Look at some of our work and case studies from other pain management practices. Then, make sure to request a consultation to speak with a RUNNER marketing expert, and together we can help you grow in 2023 and beyond.
More like this: 41 Ways to Attract New Patients to Your Practice in 2022